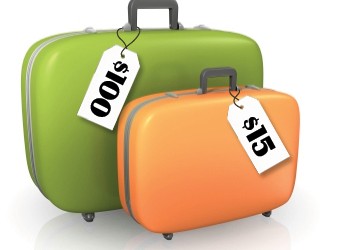 The subject of Airline Fees, especially airline baggage fees, continues to be a topic as hot as fiscal cliff concerns this season. With Airline baggage fees, however, there is no cliff from which these charges will fall. In fact, airline marketers are busy meeting and conferencing about how "creative" they can get in offering their passengers more "choices" for their flight experience.
The most recent airline fee bundle to be brought to the table is from American Airlines, which last week announced a competitive "all-in" addition of $68 to $88 per round trip economy fair ticket that includes the baggage fee charge for one bag AND a no-questions-asked free reservation change. The add-on option is not unlike some of the insurance packages that are beginning to creep into the airline ticket pricing free for all.
For instance, at a three-day "Airline Information" conference that took place in San Diego this month, one travel insurance marketing executive discussed including an option for policies that can pay passengers if rain ruins their vacation. Airlines and travel suppliers are keen on collecting information on individual travelers that will allow them to automatically custom sell packages of drinks, food, seating and entertainment at perceived values on each flight.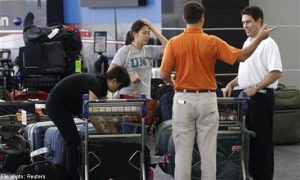 In the case of American Airlines, the new add-on airline fare can save travelers significant sums and provide a certain peace of mind that may be worth the added charge. A change in reservations typically costs $150, while a checked bag costs $50. If a passenger knows a checked bag is in the plan, then they are spending a mere $18 for the comfort of knowing they can change their reservation at any time.
The new American Airlines "Choice" bundles come in two sizes: "Choice Essential": Fares add $68 to the roundtrip price and include one checked bag and one reservation change.
"Choice Plus": Fares add $88, rather than $68, and add on to that package early boarding benefits, frequent flier bonus miles, standby privileges, and a cocktail.
This price-to-value trend in airline ticketing and hotel rates, however, continues to catch concern from travel association watchdogs, such as Open Allies. Open Allies for Airfare Transparency is a coalition of some 400 independent distributors and sellers of air travel, corporate travel departments, travel trade associations and consumer organizations that believe air travelers should be able to see, compare and buy the complete air travel product. Currently, travelers are learning they must factor in add-on fees when calculating the full all-in cost of travel, whether in the case of air tickets that throw in a cascade of hidden costs at time of purchase or even at the boarding gate, and hotels that advertise nightly rates at a discount and then throw in the daily, often random, usage fees at check out.
"While savvy consumers are comparison shopping online for the "all-in" cost of their air travel, they are still calling for additional transparency and disclosure," said David Kelly, Executive Director, Open Allies. "Unfortunately, airlines' continued refusal to share core fee information — in a simple to use and purchasable format — with online travel sites and travel agents is leading to unnecessary confusion, complexity, and wasted time as consumers track down fee information for each airline. There is simply no reason this fee information shouldn't be presented all on one screen."
Open Allies reminds would-be holiday travelers to factor in these factors before purchasing or boarding: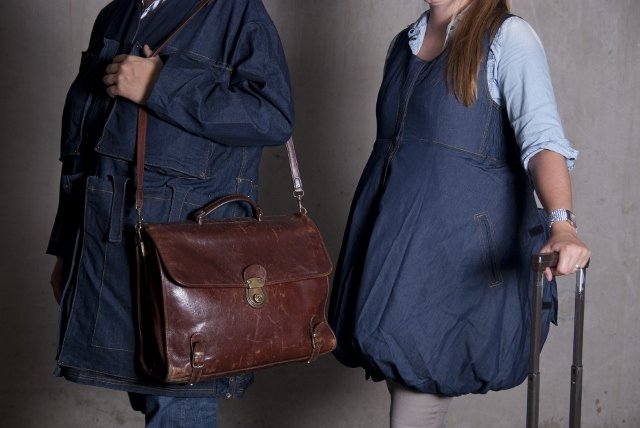 Baggage fees: Even for those who normally carry-on their luggage, do not overlook the potential cost of baggage fees. Holiday travelers carry more luggage than normal, often carrying gifts and winter coats that fill-up overhead bin space. All travelers should factor in the potential cost of checking a bag and paying the baggage fee. Some carriers also charge baggage fees for carry-ons. Airlines must post those fees on their websites and online travel agencies like Expedia, Orbitz and Travelocity must provide links that list the baggage fees of the airlines that they sell.
Seat assignment fees: During Thanksgiving week, domestic flights averaged 90 percent full and during the upcoming holidays travelers can expect the same. Many airlines have increased the number of "preferred" seats – seats toward the front of the plane, window and aisle seats – that are only available for an additional fee. This can create difficulties for families, particularly those with young children, who need to sit together on flights. To avoid this, be prepared to pay preferred seat fees in order to obtain contiguous seats.
For those who have already booked holiday travel:
* Make sure to get seat assignments ahead of time. Selecting seats online and printing boarding passes ahead of time will help avoid long check-in lines and fees for printing boarding passes at the airport. It is likely that guaranteeing seats together on very full holiday flights may require some combination of free and "preferred" seats with extra charges. Airlines typically open up the seat assignment map as the departure date approaches, but by then, there may be even fewer options.
* Check baggage fee information, and measure and weigh your bags. The FAA limits all passengers to one carry-on and a personal item such as a purse or backpack. But keep in mind that very full flights may result in even less room for carry-ons. Checked bags that exceed weight limits by even a few pounds may incur even higher fees.