Asia by Private Jet and Aman Luxury Hotel Stays
Asia the easy way – and easily the most luxurious – is now a pretty package to be sold through Frontiers International Travel.
This is a rare jaunt fusing Amanresorts with Remote Lands' extraordinary private jet journey across Vietnam, Cambodia, Laos, the Philippines and Japan.
The trip brings only 16 guests, and takes them around Southeast Asia via two Gulfstream private jets where they stay in some of the world's most exclusive Amanresorts in Vinh Hy Bay, Siem Reap, Luang Prabang, Palawan and Tokyo.
All touring is private and each couple has their own car, driver and guide each touring day. Guests will gather at night for cocktail parties and special dinners.
Tour highlights include:  private helicopter tour over Angkor Wat followed by a gourmet picnic lunch on the ground; champagne cocktail party and dinner overlooking Vinh Hy Bay; traditional Lao Baci Ceremony performed by a Buddhist monk; snorkeling the blue waters Amanpulo's private island; exploring Nui Chua National Park; tasting some of the world's finest sushi at the Tsukiji Fish Market; and touring Tokyo's top art galleries.
Dates: The 14-day tour runs March 6-20, 2016
Rates: $58,888 per person based on double occupancy.
Contact:
(800) 245-1950
Frontiers International Travel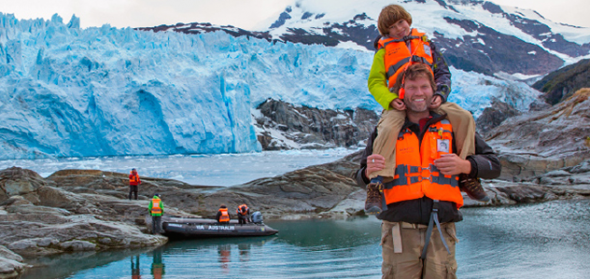 Kids Sail Free In Patagonia with Australis
This December, clients can experience the magic of Patagonia and give their kids the breathtaking experience at the end of the world at no extra cost when booking with Australis.
They will be sailing through the Patagonian fjords, navigating the Beagle Channel and witness the magnificence of Torres del Paine, the eighth wonder of the world.
Dates & Rates: The program offers a three-night all inclusive program from US$ 1,895 per adult plus one child 17 or under for free traveling the routes of the Wild Patagonia, departing on December 4 and 18, 2015; the End of the World, departing on December 11 and 25, 2015; and Discover Patagonia, departing on December 2, 9, 16 and 23, 2015. Also, it offers a four-night all inclusive program from US$2,298 per adult plus one child 17 or under for free traveling to the fjords of Tierra del Fuego, departing on December 5, 12 and 19, 2015; and Patagonian Explorer, departing on December 14, 2015.
This promotion is valid for bookings made from July 1 to October 31, 2015, and for trips during December, 2015.
Contact:
(877) 678-3772
www.australis.com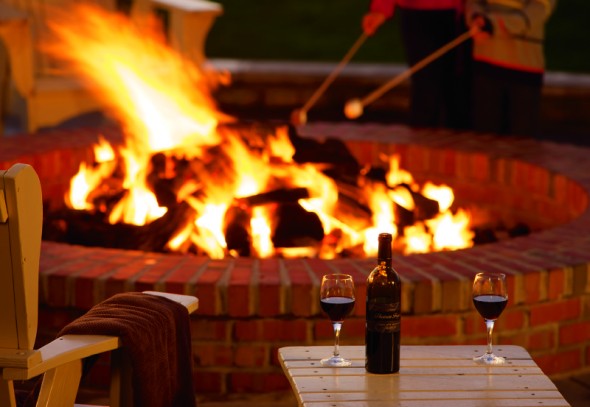 Have S'more at The Ritz-Carlton, Half Moon Bay
In honor of National S'mores Day on Monday, August 10, The Ritz-Carlton, Half Moon Bay will be celebrating throughout the entire month of August with a s'more assortment created byt Pastry Chef Christian Brassfield.
Traditional s'mores will be available for toasting around the fire pits on The Ocean Terrace. The dreamy treats include San Francisco's favorite Ghirardelli milk chocolate squares, fluffy marshmallows and traditional graham crackers.
The S'more Romance Experience includes:
Accommodations in a Terrace Fire Pit guest room
A $200 daily spa credit (ever had a S'mores pedicure?)
S'mores kit for two to enjoy by the fire
Full daily breakfast for two in Navio
Rates: S'more Romance starts at $1,135 per night.
Contact:
(650) 712-7000
Ritz-Carlton Half Moon Bay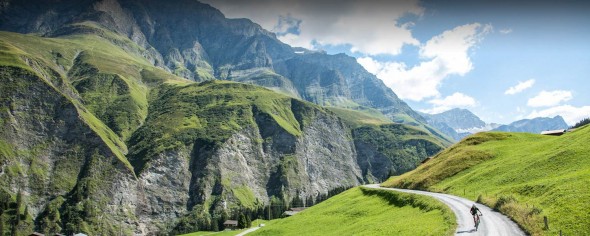 Ride the Iconic Climbs of the Tour de France
Cycling enthusiasts may want to try their own Tour de France adventure and now have the opportunity to do just that through Cycling House. The tour company is offering its French Alps bicycling tour – a seven-day trip based out of the idyllic town of Annecy will climb Alp D'huez, Col de Puget, Col de Plainpalais, and Col de la Croix to name a few. Daily rides will average 50 – 80 miles and from 5,000 – 8,000 feet of elevation gain.
Dates: Trips run September 1 – 7 and September 9 – 15, 2015
Rates: $2,895 per person.
Contact:
(406) 219-1318
TheCyclingHouse.com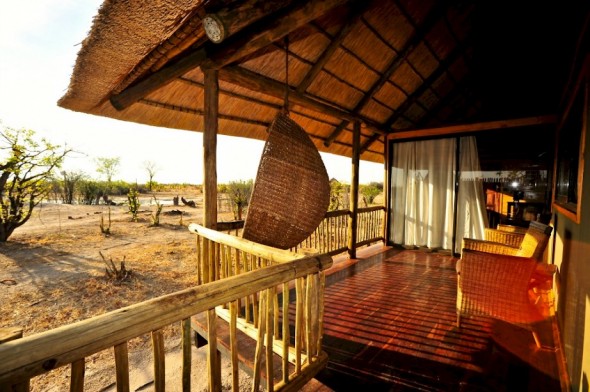 Zimbabwe Safari and a Ride on the Elephant Express
Travelers to Africa interested in learning more about Zimbabwe will enjoy Extraordinary Journeys' newest Zimbabwe Safari featuring the Elephant Express. It takes visitors through Zimbabwe's top attractions – Hwange National Park, Victoria Falls and Zambezi National Park, with accommodations provided by Imvelo Safari Lodges.
Transfer happen via the new Elephant Express, a dual-engine single tram car launched last November to bring travelers comfortably through the Hwange National Park with two hours of game-viewing opportunities while in transit.
Highlights Include:
9 nights combined at Imvelo Safari properties – Camelthorn (3), Nehimba (3), and Zambezi Sands (3);
2 hour Elephant Express transfer ride from Ngamo to Impofo through Hwange National Park;
Visit to Ngamo village school with a chance to participate in Imvelo "pump run";
Tour of Victoria Falls and canoeing on Zambezi River from Zambezi Sands.
Rates: Pricing for this 9-night package begins at $4,000 per person and includes three free nights (factored into package cost), accommodations at Imvelo Safari Lodges properties (Camelthorn, Nehimba and Zambezi Sands), transfer aboard the Elephant Express and all other transfers, most meals, game-viewing and unique activities. International airfare is not included.
Contact:
(212) 226 7331
Extraordinary Journeys
Related Stories: