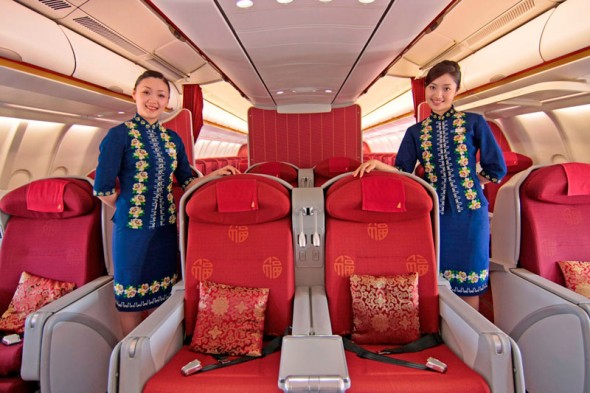 Flying from Boston to Beijing just got easier with Hainin Airline's historic new nonstop service that started last month. The needed nonstop option between Boston's Logan Airport and Beijing — the first scheduled nonstop flight between New England and Mainland China ever – is a top pleaser for business travelers as it employs the industry's most advanced airliner – the Boeing 787 Dreamliner.
And just to make the long haul flight that much more comfortable, Hainan Airlines has partnered with Boston-based Dav El Chauffeured Transportation Network service to provide complimentary private ground transfers for business class passengers within a 30-mile radius of Logan Airport. The same services are provided by Dav El in Chicago and Seattle. Hainan Airlines already provides complimentary executive car service in Beijing for long haul business class travelers, and has introduced this in Europe as well.
The new non-stop flights are available all year: every Monday, Wednesday, Friday, and Saturday. As demand increases for summer, so will frequency — to daily from July 18 through the end of August. With its international hub at Beijing, passengers can connect to cities throughout China, including Shanghai, Guangzhou, Fuzhou, Xi'an, and Haikou.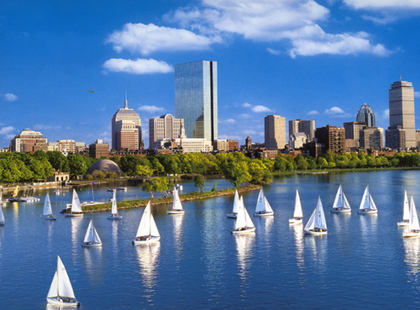 As a bonus, travelers may stopover in Beijing in either direction and connect with numerous additional Chinese cities across the Hainan network such as Chengdu or Dalian. The new Boston flight will complement the carrier's existing North American service to Beijing from Seattle, Chicago, and Toronto.
Flight 481 departs Beijing at 1:50 pm local time and is scheduled to arrive Logan Airport at 3:10 pm. Return flight 482 departs Logan at 5:10 pm with scheduled arrival at 6:50 pm the following day in Beijing.
Recent changes to visa regulations permit U.S. citizens to stay in Beijing for as long as 72 hours visa-free when traveling to international points beyond China, enabling online onward travel to other key destinations, such as Thailand.
"We have had our sights on Boston for a long time. The new flight provides the fastest way to get to Beijing and saves about three hours off existing routings," notes Xie Haoming, President of Hainan Airlines."Business, leisure and educational travel, and trade between the United States and China has been growing dramatically. This wonderful new link will stimulate this growth via the important Boston gateway, our first on the East Coast."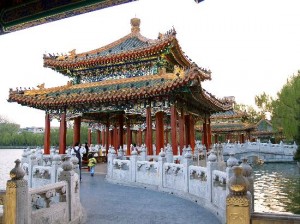 Hainin Airlines was founded in 1993, and has a fleet of some 130 Boeing and Airbus aircraft with routes throughout China and stretching to Europe, Africa, Russia, Southeast Asia, and North America.
The Dreamliner carries 213 passengers, 36 in business class, and 177 in economy. The jetliner features larger windows and has a higher cabin humidity than other airliners, which helps moderate jetlag. Every seat has an individual power outlet and USB port, and a state of the art entertainment system offers over 100 movies, audio selections, and games on demand.
Business class passengers are pampered with priority check-in and access to the lounge. On board, they can relax in seats that convert into a fully flat bed and feature a turn-down service complete with fluffy pillows, fine cotton sheets and a duvet, pajamas, and slippers. Gourmet Chinese or Western cuisine and wines are served on fine china, glassware, and linens; customers may choose when they wish to dine. Freshly brewed espresso and a selection of teas are available. Amenity kits feature famous Bulgari® cosmetics. Large seatback screens improve the inflight entertainment experience.
At Beijing, with advance reservations, premium passengers are treated to complimentary private Mercedes-Benz limousine service both on arrival and departure. Those making connections to other Chinese destinations may take advantage of the new business class lounge in Terminal 1. A separate exclusive transit lounge is open to economy class passengers as well.
Related Stories: