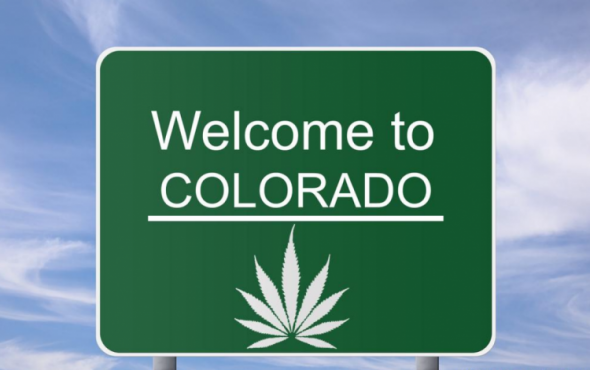 Colorado is paving the way for cannabis tours in America, a first in its class and one that is seeing skyrocketing popularity as tour operators combine high times with fun times to be found only in Colorado.
The legalization of Marijuana that activated in Colorado January 1 has produced a proliferation of tour operators offering anything from local dispensary tours of Denver to full-blown four-day pot sampling tours that throw in dining, massage, even classes in bong-making. So far, non-Coloradans account for more than half of the roughly $1 million in daily sales at the state's several-dozen marijuana outlets.
And "potrepreneurs" are taking notice, opening up retail shops and marijuana-based food and notion stores all over the state.
While it is too soon to know whether the "green stuff" will overtake the white stuff as reasons why visitors are heading to Colorado these months, we do know that pot smoking is a year 'round sport that can be infused in many of the things there are to do in The Centennial State.

Some of the companies that have joined the pot tourism frenzy in Colorado include My 420 Tours, Colorado Green Tours, Colorado Highlife and Spiro Tours. And while these may not be backed by experienced tour operators, they could be considered the first crop and worth the look.
My 420 Tours, for instance, has a Valentine's Day "Love of Cannabis Tour" running February 13-16. "High"-lights include:
Airport transportation upon arrival in a town car
Cannabis samples throughout the tour
Accommodations in a bong-friendly room in a three-star Downtown Denver
Daily "4:20 Happy Hour" parties
A "Threesome With Mary Jane" a private Valentine's Day event
"Love of Cannabis" Cooking Class
Marijuana Dispensary & Grow Tour
Limo/Party Bus Transportation between activities
Snacks and drinks
A variety of special offers & discounts at local Colorado businesses including restaurants, local businesses, and retail marijuana dispensaries
Rate: starts at $1,144 per person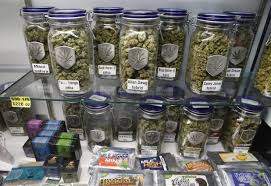 Colorado Green Tours is still a bit green, indeed. The company offers three tour options so far: a Cannabis Tour of Downtown Denver, Colorado Ski Vacations with Pot tours, and 2014 Cannabis Cup packages. The Cannabis Cup package for April 17-22, is the only one that is fleshed out and has a price. $1,897 per person, double, buys five nights at the Warwick Denver, two-day Cup event tickets, a half-day guided dispensary tour of Denver, grow room tours, sampling sessions, goodie bags, cannabis-friendly transfers and ground transport to activities and events, evening smoking salons in the hospitality suite, and breakfast each day.
Colorado Highlife has spent some time working on its offerings and presents a full range of pot tours, from parties and events to custom private tours to party hardy group options. A Denver Cannabis Connoisseur tour is a five-hour tour of glass-blowing bong shops and grower's rooms to taste a variety of product from buds to hash for $140 per person plus tax and fees. FIT cannabis tours of Denver and beyond can be mapped out through recommended itineraries that include visits to top pot shops.
Spiro Tours, the brainchild of a high-flying derivatives trader, offers custom tours that can be built around such inclusions as:
Luxury airport transfers
Four-star hotel accommodations
Top restaurants in Colorado (included in the price of the tour)
Touring Medical Marijuana Dispensaries/Retailer
Touring a commercial growing operations
Discussions with cannabis growing experts
THC/CBD-Infused Edibles Cooking Class
Touring a famous glass paraphernalia retailer
Legal sharing and sampling of Colorado's finest cannabis
Rocking out at a Red Rocks Concert
Visiting Downtown Denver attractions and sporting events
Outdoor adventures in the Rocky Mountains
Prices vary according to customized considerations.
Colorado Cannabis Caveats:
Denver has apprx. 600 smoking rooms all told and non-smoking applies to joints as well as cigarettes. Some hotels do have smoking areas in the hotel and in-room "vapor" allowances.
Unlike Napa/Sonoma, marijuana cannot be taken out of state or mailed home. Denver International Airport operates under federal regulations that still have no tolerance policies when it comes to pot. Guests are urged to smoke their collections before they reach the airport as the ban is enforced in the entire airport space as well as the secure areas.
Colorado office of Tourism is not offering a marijuana tours as an information link on its website. Nor is Denver.org.
Similar stories: