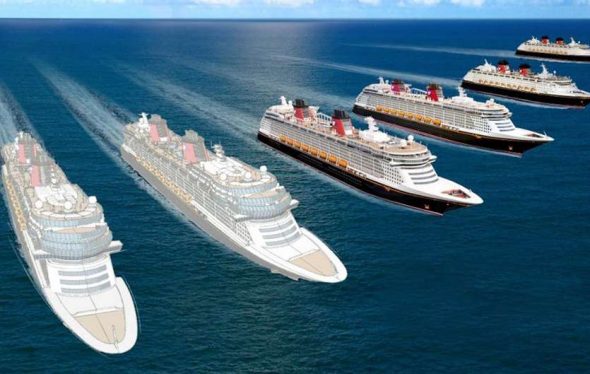 Lower airfares, favorable currency exchange rates and more affordable cruise options have travel agents reeling while writing boarding tickets for the world's top cruise ships. Those findings are detailed in a report by Cruise Lines International Association (CLIA), one of a series that seeks to forecast trends in the cruise industry among the travel agent community.
According to the Q2 report, more than half the agents polled (53 percent) stated that lower airfares have had a positive impact on cruise sales, with cruise travelers finding it more affordable to travel to and from cruise ports. Similarly, 30 percent of agents stated that favorable currency exchange rates are making cruising more attractive for customers interested in international cruise vacations.
Cruising Closer to Home
While international cruise itineraries remain in demand, the report found Americans are currently planning cruise vacations close to home. Almost three-quarters of agents (73 percent) have seen an uptick in bookings to Alaska and nearly half (48 percent) are experiencing an increase in cruise demand for the Caribbean, Bermuda and Mexico cruises. Additionally, about a third of agents are reporting an increased interest in cruises to Hawaii (36 percent) and the Panama Canal (33 percent) as well as Canada and New England (30 percent).
Rise of the River Cruise
According to more than 60 percent of travel agents, river cruises continue to offer the most potential for growth this year. At the same time, "very large" or "big ships" are also expected to experience growth. Agents are also optimistic about the desire in ocean liner cruises, with more than 40 percent of respondents anticipating increases in demand.
Cruise Primer for Now Voyagers
Meanwhile, CLIA travel agents offer these tips for first-time cruisers who want to have a trouble-free vacation.
The 3R's of Planning: Research, Reviews and Recommendations — There's an abundance of information available when planning a cruise vacation and experts agree that the "3R's" of planning are a must — Research, Reviews and Recommendations. Research cruise line websites, read reviews from seasoned cruise travelers and get the best recommendations from cruise travel professionals.
Tap Into the Experts — CLIA-certified travel agents have access to the best deals and promotions, have toured and traveled on cruise ships and can provide incredible travel advice. Agents can also counsel travelers about everything from travel insurance, transfers and flights to dining options and cabin locations.
Browse the Blueprint — Get a lay of the land (or ship in this case) before boarding by previewing the ship layout on cruise line websites. Getting familiar with the ship before boarding can make the first few hours of exploring simple and even more exciting.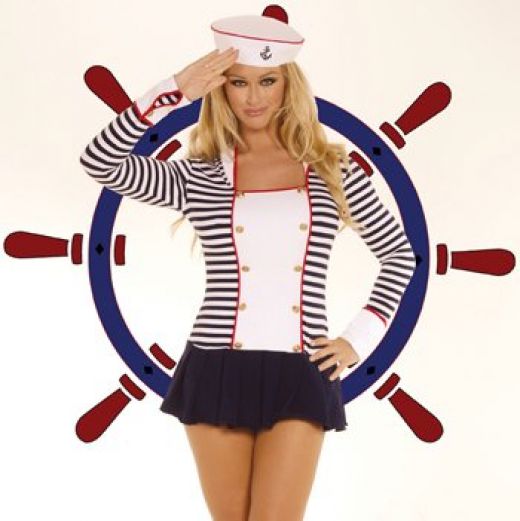 Power Packing for a Smooth Cruise
Power Strips — Bring a power strip to make it easy to plug in multiple electronics.
Dry Erase Board — Cabin doors are metal so bring a magnet to mark the outside of the door, making the cabin stand out and easy to find. Also consider a magnetic dry erase board to use inside of the cabin to write notes to cabin mates or post daily itineraries.
Alcohol – Check the cruise line's alcohol policy, some offer the opportunity to bring a bottle of wine or two onboard.
Wrinkle Release Spray — There are no irons available on most cruise ships, so bring along some wrinkle release spray to freshen up packed clothes.
Once On Board
Settle In — One of the best benefits of cruise travel is the ability to visit a variety of destinations while only having to unpack once. Take the time to unpack, settle in and then stow away luggage. This will make for a more stress-free travel experience.
Get with the Program — When it comes to ship literature, be studious. Read the ship's daily newsletter and activity program. There may be more opportunities to explore or activities you want to try that are posted in these materials.
Exploring Ports and Destinations
Time for Tours — Cruise lines identify and negotiate the best land tours and excursions. Check with guest services, or travel agent to book tours and excursions (know what you want, ask detailed questions of what they offer and what you can expect so you won't be disappointed). Still, it's best to go with the ship's tours to be sure to get back to the ship on time.
Divide Your Days — Review the ports and destination itinerary in advance and designate specific days for shopping, relaxing and adventure. Don't try to do too much at each location.
Before Heading Out — On most ships, room service is complimentary. Take advantage of breakfast in the room on days in port.