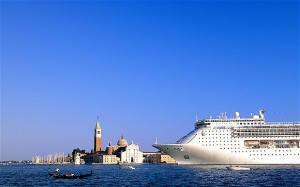 It sounds like a song right out of On the Town but in fact, a new survey released by Cruise Holidays suggests that for cruise prices in the coming year Alaska is up, Europe is down, and the Caribbean is flat.
With unprecedented demand for Mediterranean cruises, European river voyages and Baltic excursions, Europe has quickly become one of the cruise industry's premier destinations, according to the Cruise Holidays findings. However, the survey, based on bookings by 550 Cruise Holidays agents in the U.S. and Canada, found that, while cruise prices to Europe remain relatively low, there are signs that pricing for the second half of 2013 may be on its way up.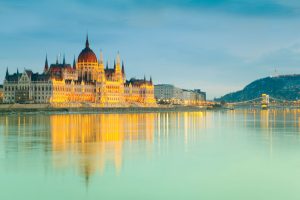 This could be seen as a positive sign for the cruise industry: that leisure travelers are once again creating demand. With this in mind, travelers are advised to lock in their preferred itinerary at least eight months in advance.
Compared to bookings made in 2011 for 2012, sample pricing for a 12-day Mediterranean cruise for 2013 is lower by about $35 per person, per day. "However, keep in mind that this number reflects reservations that go back to early 2012, when demand may not have been as strong as it is now," says Mark Schiffner, Vice President and CEO of Cruise Holidays International. "Pricing for some of the premium and luxury cruise lines that many of our passengers favor is actually ahead of last year."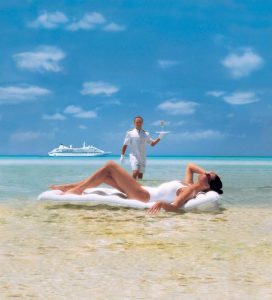 Caribbean pricing for a seven-day cruise is virtually the same as last year, and seven-day Alaska cruises are up about $20 per person, per day, compared to cruises booked in 2011 for 2012. (These figures include all cruises booked by Cruise Holidays as of December 17, 2012, sailing in 2013, aboard all cruise lines – from luxury to casual)

Top Cruise Destinations for 2013
The Caribbean remains the undisputed leader as a cruise destination for travelers globally. Here are the top 10 cruise destinations for 2013 according to Cruise Holidays cruise experts:
1. Caribbean (includes Bahamas)
2. Europe
3. Alaska
4. Bermuda
5. Hawaii
6. Panama Canal
7. Trans-Atlantic
8. South Pacific (Including Australia)
9. South America
10. Maritime Canada & New England
Top Cruise Destinations – What's Up:
The top five cruise destinations remain unchanged from 2012 to 2013. However, the Caribbean's overall dominance fell slightly, from nearly 60% in 2012 to under 55% of total bookings for 2013 so far. The difference is made up by Europe taking a larger piece of the pie, climbing from 11% to 13% of the total, and Alaska climbing from 6.7% to 8.5%. Hawaii also inched up.
Trans-Atlantic sailings continue to gain favor, up from ninth place in 2011. South America joins the top 10 for the first time in at least four years. European river cruising is also the "hottest ticket in the industry," according to Schiffner, and contributes to Europe's strong showing this year.
"While the Caribbean reigns, it does not rule," adds Schiffner. "Each year, newer, better, more spectacular ships enter the marketplace. While many of them make their debut in the Caribbean, we're seeing a strong enough demand in Europe that some of the crown jewels of the industry are plying European waters."
For example, Celebrity Cruises' popular new Reflection and Oceania Cruises' luxurious new mid-size ship, Riviera, will both feature European itineraries in 2013.
The Magic Number: 262
The magic number for booking a cruise prior to departure is 262 days out, or just under nine months. That's the average amount of time prior to their cruise that Cruise Holidays clients book their vacations.
"We have some cruises booked for late 2014 that were booked quite early in 2012. We even have a small number of passengers already booked for 2015," says Schiffner.