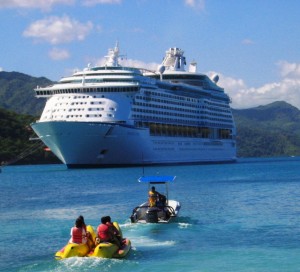 While the Costa Concordia still sits submerged off the coast of Italy and Europe takes its share of economic hits from the slumped global economy, travel agents who have traditionally made their balance sheets add up in the wake of burgeoning cruise sales have had to take their licks as well.
Industry leaders posit the $37 billion cruise industry is slowly recovering from a year or two of tough times and with cruise booking season set to go into high gear, travel agents in the US are putting their money on the table. Some 64 percent of agents polled in a recent ASTA survey said they expected the tally of bookings in 2012 to top last year's numbers.
One travel industry company, CruiseOne, is ready with a bounty of tools, support and new programs to help travel agents selling cruise packages get their sea legs again.
The cruise business has certainly taken its share of price erosion through the severe discounting cruise companies have had to manage to fill inventory and stay afloat. But unlike other industries, cruise sales have not had seen widespread distribution through Internet purchases via company websites or online travel agencies.
"The cruise business is sold very little through the Internet," says Tim Courtney, Director of Franchise and Network Development for CruiseOne. "Buyers will stop their research before they buy and they will call an agent for this purchase."
A Turnkey Travel Business Solution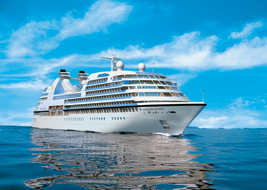 The Ft. Lauderdale-based CruiseOne agency franchise company has been focusing on cruise sales and travel agency management since 1992 and now has some 750 travel agency franchises under its banner in the US. You might say CruiseOne's philosophy is that together, all boats float and the company has centered its model around streamlining agency success through a strong product base, solid sales support, a "team" approach and streamlined agency management operations.
Travel agents who buy into the model are usually agencies or businesses that need help and support. Buy-ins happen for less than $10,000 and the commitment allows agents to benefit from highly leveraged package values, high commissions for those sales, "one-click" booking processes and plenty of support for marketing, Website maintenance and accounting.
"We like to say, 'you're losing a name but gaining an agency,' " says Courtney. "We have relationships with every major cruise line and many tour operators and as a result, offer the highest commissions in the business."
What this means is independent agents can essentially put up a shingle and get going with very little background. CruiseOne offers an intensive week of technical, sales and management training at its Florida headquarters, and then agents can walk into a turnkey business.
That includes optional training in a Land Certification Program that gives agents the opportunity to learn various aspects of land sales as well, with courses on navigating online hotel training programs, land vendor product sessions, destination-specific training, the ins and outs of booking air travel and the value of selling travel insurance.
Most recently, the company rolled out a luxury outreach program called SeaLuxe Cruises, which alllows cruisers to take advantage of special negotiated deals and prices in the luxury category of cruising while bringing them together with agents who specialize in this market.
Ongoing for Luxe Cruisers
Examples of some of the timely offers available throughout the year, include:
•            Fares starting as low as $1,424
•            2-for-1 All-Inclusive Fares
•            Up to $500 Shore Excursion Credit
•            Onboard Spending Credits
•            Prepaid Gratuities
•            Reduced Airfare
•            Reduced Back-to-Back Sailings
•            Complimentary Pre/Post Hotel Stays
Among the participating cruise lines in the SeaLuxe program are Ama Waterways, Avalon Waterways, Azamara Club Cruises, Crystal Cruises, Compagnie Du Ponant, Cunard, Viking, Oceania Cruises, Paul Gauguin Cruises, Seabourn, Regent Seven Seas Cruises, SeaDream Yacht Club, SilverSea, Uniworld Boutique River Cruise Collection, and Viking River Cruises.
"The cruise industry continues showing resiliency, especially in the face of adversity," says Courtney. "And with the increased capacity with 14 new ships hitting the market in 2012, and continued consumer demand, our business is rapidly growing."