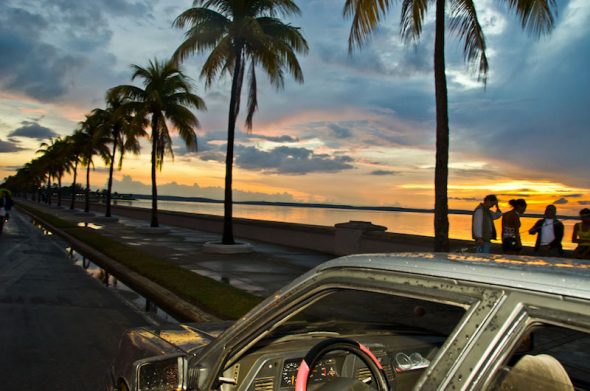 While demand for Cuba is rising like a rocket, in some sectors the costs for traveling to Cuba are seeing a nice, calm drop.
According to Cuban officials, the combined total number of visitors from the United States was more than 614,000 in 2016 – a 34% increase over the previous year. And that rise has been happening despite the continued U.S. government restrictions limiting approved travel to the island nation.
In fact, Travel Leaders, a national network of agencies, reported that 22% of its leisure travel-focused travel agents surveyed said they already booked clients for Cuba travel this year and over 59% indicated clients have expressed an interest in travel to Cuba in 2017.
"While there is some uncertainty about the views of the current U.S. Administration on the future of Cuban relations, the momentum of public opinion among the American traveling public for unfettered access to Cuba continues. Based not only on our survey, but also on anecdotal feedback travelers are giving to their travel agents, more Americans are taking advantage of the avenues available to them to legally travel to this once forbidden island that is less than 100 miles from Key West, Florida," stated Travel Leaders Group CEO Ninan Chacko.
According to the Pew Research Center, "Three-quarters of U.S. adults (75%) approve of the decision last year to re-establish U.S. relations with Cuba, while nearly as many (73%) favor ending the long-standing U.S. trade embargo against Cuba."
Americans can now take advantage of regularly scheduled air service to Cuba for the first time in 50 years and major cruise lines will offer sailings in 2017:  Delta Air Lines opened the first U.S. airline ticket office in Havana last November; American Airlines will operate 10 daily flights to six Cuban cities this year; and United Airlines as well as five other U.S.-based carriers will have regularly scheduled flights to Cuba; plus Royal Caribbean International and Norwegian Cruise Line have scheduled sailings to Cuba this year. Carnival Paradise Cruises will start routes from Tampa to Havana beginning In June.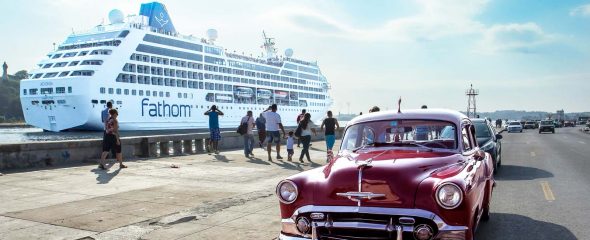 The Top 5 responses when asked, "For those clients interested in traveling to Cuba in 2017, are they interested in going …"
| | |
| --- | --- |
| 1 | When they can do it as an independent trip rather than people-to-people exchange program |
| 2 | Right away before Cuba changes dramatically |
| 3 | As part of a cruise vacation |
| 4 | When the prices decrease |
| 5 | When they can enjoy it as a regular beach vacation |
"What is particularly intriguing and compelling is that Cuba is ranked very high among affluent travelers from the United States. Several luxury properties, including the 5-star Gran Hotel Kempinski Manzana La Habana, are scheduled to open this year," stated Gail Grimmett, President of Protravel International and Tzell Travel Group, both renowned for their best-in-class luxury travel agent advisors.
"What Cuba's high ranking also tells us is that luxury travel to Cuba is more about the 'exclusiveness of the experience.' It is about the mystery of exploring a whole new destination and learning about a culture and destination that is widely unknown, even with many travelers who have covered the world."

The Cost of Peace
Since the détente between the U.S. and Cuba began on December 17, 2014, most travel related costs soared between 100%-400% due to a massive spike in U.S. and Canadian travelers. Standard room rates, especially in Havana, for some the more desirable hotels jumped from $150/night to $650/night and up.
However, the mandated pricing increases from state agencies and hotels, in attempt to cool down overheating demand, has finally waned.
For the first time since early 2014, prices issued from state run agencies and hoteliers alike have decreased this spring, summer, and fall. InsightCuba, a single destination tour operator, providing legal travel to Cuba since 2000, responded immediately by passing the savings on to the consumer.
The company launched a Spring Savings promotion saving travelers $500 per couple ($250 per person) on eight of its people-to-people tours from May through October.
Hotel costs aren't the first to recognize that a correction in prices may be needed. Taxi fares, which more than doubled in the past two years, have started to come down. But not every segment of the tourism economy in Cuba is responding as quickly. Classic car rides, meals at the more popular paladares (private family run restaurants) and other services have double or tripled in price in just a few months.
The Cuba travel market will continue to look for its pricing equilibrium as political events unfold, prices may again go up and down. For now, experts advise taking advantage of lower costs this spring, summer, and book winter trips now to lock in pricing.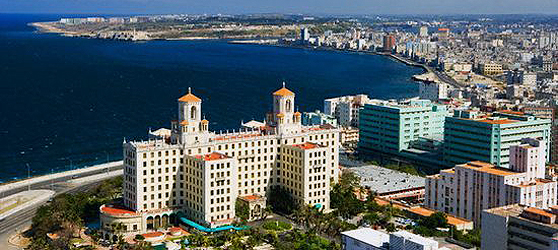 Sample Travel Packages to Cuba
Undiscovered Cuba (12 Days / 11 Nights)
For travelers with a passion for exploration and a desire to leave no stone unturned, this exclusive tour provides goes from east to west. Prices start at $5,645 per person, double occupancy.
Classic Cuba (8 Days / 7 Nights)
Beyond the capital, travel back in time to explore Trinidad, a UNESCO World Heritage Site and one of Latin America's best-preserved colonial towns. Stops along the way include Cienfuegos, the "Pearl of the South," and Playa Larga. Prices start at $4,545 per person, double occupancy.
Legendary Cuba (7 Days / 6 Nights)
Guests experience city and country life on this journey to one of Cuba's most picturesque areas, the eastern province of Pinar del Río, known for its scenic national parks, expansive tobacco fields and friendly peasant farmers. Prices start at $4,245 per person, double occupancy.
Vintage Cuba (6 Days / 5 Nights)
Travelers will go "back in time" on a journey through the country's colorful, complex history. This handcrafted tour provides stellar accommodations at the Melia Cayo Santa Maria and the Melia Cohiba in Havana. Prices start at $4,145 per person, double occupancy.
Jazz in Havana (5 Days / 4 Nights)
Get deep into the groove of Cuba's world-famous jazz on this musical journey through the heart and soul of Havana and the charming town of Matanzas. Prices start at $3,845 per person, double occupancy.
Weekend in Havana (4 Days / 3 Nights)
Like the sizzling salsa rhythms that ripple through its cobblestone streets, Havana springs to life with warmth and vivaciousness that never stops taking you by surprise. Prices start at $2,795 per person, double occupancy.
Varadero+Havana (4Days / 3 Nights)
Spanish colonial Havana and 3,500 miles of unspoiled Caribbean coastline, making it one of the most sought after destinations in the Caribbean. We'll take you to the heart of it all. Prices start at $1,745 per person, double occupancy.
Havana Getaway (4 Days / 3 Nights)
This elusive Caribbean capital city has caught the eye and captured the hearts of travelers for decades. The sights and sounds of the city are lively and inviting, just like the people who inhabit it. Prices start at $1,945 per person, double occupancy.
Contact: 800-450-2822, InsightCuba.com