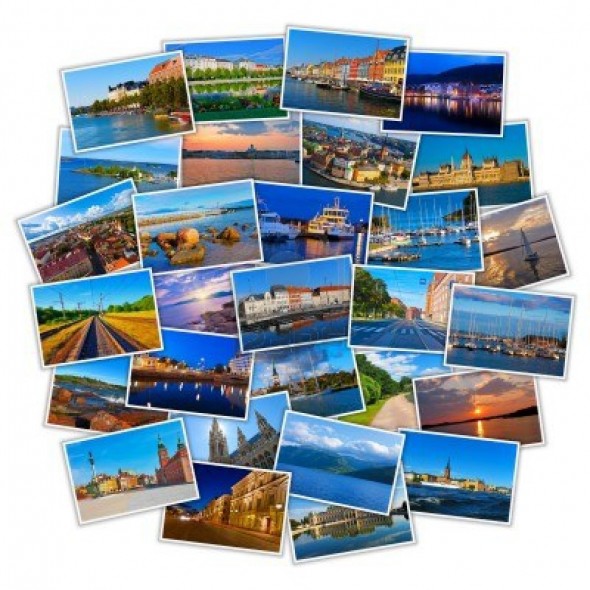 World Travel Market 2013 ended this month with a few key bullet trends in travel that will affect all segments of the industry this decade, from airlines to hotels to simple destination decisions.
The Global Trends Report 2013 findings that were released at the annual conference in London reveal how travel players are differentiating and innovating their products and services, all while embracing social media.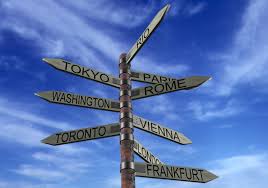 Among the findings disclosed were the rise of non-traditional demographic groups, such as PANKs 'Professional Aunt, No Kids,' a new target market in the US, while child-friendly and multi-generational safaris in Africa are also growing more popular.
"We see that business models are adapting to suit customers' needs, where low-cost carriers are going upmarket in the Middle East and hotels offer microstays," noted Caroline Bremner, Head of Travel and Tourism Research for Euromonitor International. "Peer-to-peer continues to make inroads despite legislative hurdles and the lure of the East grows apace with cruise operators diving into the Chinese market."
Global Travel Market Overview
•  The global economy is expected to record 3.1% growth in 2013, a stable performance compared to 2012.
•  The IMF predicts global GDP to grow by 3.8% in 2014, thanks to positive growth in the Eurozone, the economy picking up in the US and a further increase in emerging markets.
•  Global tourist arrivals and inbound spending are predicted to continue to be vital over the 2012-2017 period, boosted by increasing demand from emerging markets.
•  Advanced markets are recovering after the difficulties experienced since the crisis with tourism flows and spending from the US, Japan and Europe returning to growth.
•  Online travel agencies are growing in importance, with Expedia and Priceline dominating this space. Players from emerging markets are also gaining ground, like the Chinese online travel agency Ctrip.
•  Mobile travel bookings are becoming significant globally, reaching double-digit shares of online sales for some key players in the online travel agency and hotel categories in 2012.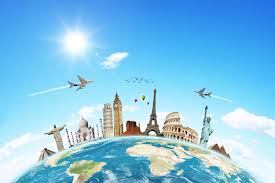 Rise of the PANKS in America
•  PANKs stands for "Professional Aunt, No Kids." These are women over the age of 18 with no children, but have a close relationship with children of friends or relatives.
•  As of 2010, in the US, 42.6% of women between the ages of 15-44 were childless, up from 40.1% in 2002, as women have children at older ages or choose not to have children at all.
•  Research by Savvy Auntie (a US-based website community for aunts and godmothers) estimates there are 23 million PANKs in the US who spend $9 billion annually on children (baseline of one child per PANK).
•  Travel is an ideal way to foster these relationships. According to Savvy Auntie, 48% of PANKs enjoy travelling with nieces and nephews.
•  This figure is likely to grow as the travel industry begins to target this segment more.
•  A growing number of travel companies are targeting the PANK market with web content, social media, dedicated emails and advertorials focusing on family adventure tours.
Catering to PANKs
•  The travel industry has to market to this demographic carefully, appealing to them in marketing and creating products that suit their needs.
•  Lisa Bauer, Executive Vice President for Global Sales and Marketing at Royal Caribbean, says it focuses on females in advertising because women make most travel-related decisions. However, Royal Caribbean does not address them as mothers since the company wants women to draw their own relationship with the female population in the advertisements.
•  Research by Intrepid Travel shows PANKs are interested in domestic travel, particularly Disney resorts and Hawaii, as well as Europe, especially the UK.
•  Women will likely continue to wait longer to have children, with some opting to remain childless. Thus PANKs are expected to grow in number, both in the US and globally.
•  The travel industry has great expertise in creating and marketing family products and will reap the benefits by expanding the term 'family' to PANKs and other non-traditional family types.
Travel Outlook — Europe
•  Europe continues to struggle with low GDP growth in 2012 and 2013.
•  However, tourist arrivals and incoming receipts have started to pick up thanks to increasing flows from both advanced and emerging markets.
•  Hotels sales are still suffering stagnation as austerity and consumer caution remains. Low- cost carriers are driving better performance in air transport.
Europe: Next Gen Peer-to-Peer Travel
•  Recent developments in online commerce and social media have made sharing travel services easier, leading to new business models involving peer-to-peer options.
•  As Europeans seek cheaper travel options to counteract the continued austerity, the sharing economy offers opportunities at lower prices than ever before.
•  Value for money is crucial as is the superior authenticity of the holiday experience offered.
Wide Range of Peer-to-Peer Options
•  Rental accommodation offerings have become more numerous and diverse with Airbnb, HouseTrip and HomeAway meeting a larger set of consumer demands.
•  Tours, guide services and unique travel experiences are also offered by sites such as Touristlink and Vayable where travelers can get in touch with local residents.
•  Car sharing services are also growing in Europe. In August 2013, Blablacar.com had over 3 million members in 10 European countries with 600,000 members travelling monthly.
•  TripAdvisor embraced the concept by acquiring FlipKey, as well as listing HouseTrip and Airbnb as trusted partners for rentals.
•  Avis bought car-sharing company Zipcar for $500 million in 2013.

Travel Technology: World Key Performance Indicators
• Online travel sales recorded another strong performance in 2012 growing by 8.4% globally to reach $524 billion, or 25% of global travel and tourism value sales.
•  Mobile Internet devices represented a revolution for the travel industry as they not only introduced new reservation channels but they also increased customer service expectations.
•  Travel companies' customers expect real-time answers and a higher level of customisation of services wherever they are and at any time, before, during and after the trip.
Travel Technology: Mobile at the Core of Customer Relationship
•  Due to the mobile nature of travel, smartphones and tablets are expected to become the key customer service tool in the industry within the next five years.
•  By 2017, the mobile channel is expected to account for over 30% of online travel value sales.
•  The areas expected to grow most within mobile concierge services include personalized advice and customer assistance requests and feedback.
•  Travel players will need to quickly adopt mobile concierge services in the next few years to answer the growing need of their customers and not to lose out on business.
•  Hotels are expected to use a mix of on-site and mobile concierge services in the future. Personalized services will be increasingly offered based on customer stored preferences.
•  Airlines' customer service through mobile apps is expected to develop to offer personal assistance 24/7 throughout the entire trip from planning and logistics to emergency assistance.
Hospitality Trends: Microstays
•  While office-like and work spaces can be rented out to mobile businesses for $50 an hour, room rates vary between $95-200 for day-use of periods from 3-12 hours globally.
•  These hours are generally chosen to match cleaning shifts.
•  The cost of a room is 30-70% lower than an overnight stay. For example, InterContinental Hotels in France charges $250 for rent or day-use, instead of $650 – $800 for an overnight stay.
•  Regionally speaking, the US and UK markets are the most advanced for business-related microstays, but the trend is catching on in many more markets in Western Europe.
Offices of the Future
•  Founded in 2010, Aggregator DayUse Hotels has seen significant growth in sales. Aggregators such as Between5and9.com and ByHours.com offer similar services.
•  Westin is testing an office concept called Tangent at Westin. Tangent provides upscale meeting space for small groups, and will also drive microstays at the hotel.
•  Marriott introduced Workspace on Demand, an online platform allowing users to book workspaces across the US on an hourly basis. This is based on the assumption hotels will become "offices of the future" in a global trend.
Regional Trends
Fight for Cruise Control in China
•  Cruising in China is relatively new, with consumer awareness still undeveloped yet registering healthy growth, as Chinese travelers show a strong appreciation of the concept.
•  In 2012, there were 285 cruise ship arrivals at ports in China, up by 8.8% on 2011.
•  International cruise companies vastly expanded their offerings in the region in 2012 and 2013. Carnival has opened offices in five Chinese cities to support its Princess Cruises brand.
•  The number of Chinese passengers at Royal Caribbean quadrupled from 25,000 to 100,000 between 2011 and 2012, with numbers predicted to reach 200,000 for 2013.
•  2013 saw HNA, a Chinese airline, hotel and property group, launch its first passenger cruise in January.
•  One of the main challenges the Chinese government faces is ensuring the integration of airports, rail and roads to secure easy access for passengers to cruise terminals.
Africa – Big Five and Little Ones
•  With multi-generational holidays where parents, grandparents and children all travel together seeing growth globally, the potential of family-friendly safaris is finally being realized.
•  The popularity of films and shows such as Madagascar and The Lion King among children across the world plays an important role in promoting African safari holidays for families.
•  Long considered unsuitable for young children, safaris in Africa now offer itineraries altered to suit younger attention spans by avoiding long game drives.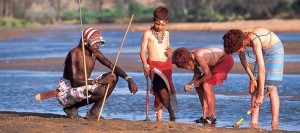 Wide Choice of Destinations
•  South Africa is a key destination for family safaris as southern locations can offer malaria-free expeditions.
•  Kenya, Malawi, Zambia and Tanzania are also jumping on board with many child-friendly options.
•  Companies such as Africa on Foot and Rhino Africa organize child-friendly safaris throughout Africa, with the latter providing lodges, camps and activities catering specifically for children.
Similar Stories: