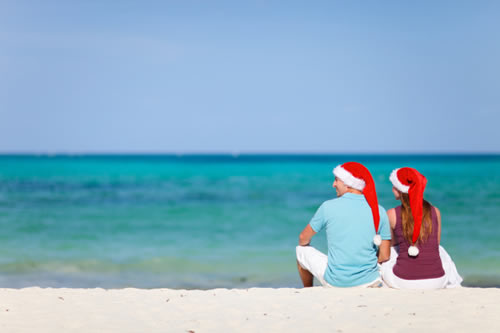 American adults will spend some $72 billion on obligatory holiday travel this season. That spend, according to the State of Holiday Travel Report by Hotwire and Harris Interactive, is expected to break down to $14 billion on Thanksgiving travel and $58 billion on Christmas travel. 
Included in the annual report are tips to help travelers put some of the dollars spent on obligatory holiday travel back in their pockets. For instance, based on recent information, Chicago has emerged as a top hotel deal destination during Thanksgiving and Christmas, while such warmer beach locations as Cancun and Ft. Lauderdale yield deep airfare discounts for the holidays.
"The holidays are one of the busiest times of the year for travel, and though many expect to see peak prices, there are still ways to travel and places to go that will offer great bargains this Thanksgiving and Christmas," said Henrik Kjellberg, Hotwire Group president. "It doesn't matter if you're visiting family for the season or looking for a holiday vacation, with a few tricks on when to book and knowing exactly the destinations to travel to, all of us can stretch our travel budgets a bit further this year."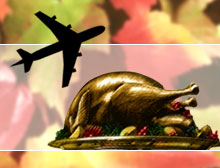 Thanksgiving Travel Outlook
Compared to Thanksgiving 2012:
Hotel prices are currently up three percent.
Air prices for the top 20 US markets are currently up eight percent.
Car prices are up seven percent.
What to expect: Prices will be higher than last year, but major business destinations including Boston and Washington, D.C., will see less corporate travel during Thanksgiving and the surrounding weeks. That means Thanksgiving travelers should be able to find affordable hotel rooms in these larger cities. When it comes to air travel, Thanksgiving is one of the busiest holidays to fly, so even though there has been an increase in capacity in recent months, flights will likely be packed.
When to book: Many cities may see higher than normal hotel demand during the winter months, but not necessarily over Thanksgiving weekend as many travelers stay with family or make the holiday a day trip.
Thus, travelers should see some pretty deep discounts in the coming weeks. The steepest price drops for bookings will occur within a few days of arrival. In fact, many hotels are offering a discount for day-of bookings that can average around 20 percent. Also, many hotels raise rates or require a two-night stay to protect their rooms on the weekends, so travelers should try to arrive Thursday and leave Saturday.
For air travel, flyers should book as quickly as possible and avoid traveling on the Wednesday before Thanksgiving and the Sunday after, as these are the most expensive days to travel. Flying out early on Thanksgiving Day (November 28 this year) and returning the Saturday after the holiday (November 30 this year) will yield the biggest savings.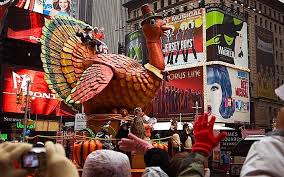 Deal Markets: Larger cities across the country are seeing hotel deals over Thanksgiving, including San Diego and Boston. Chicago in particular is a bargain as the city is experiencing some large price drops due to a shifted convention schedule. International deal-seekers should continue to look to Prague and London for the best deals coming out of fall, with four and five-star hotels under $100 in both cities. Meanwhile, San Jose is experiencing a steep discount of 32 percent for Thanksgiving airfare, which is great news for those planning to fly to the Bay Area. Travelers looking for a warmer holiday should look to Cancun, down 11 percent, or Orange Country, down four percent.
Christmas Outlook
Compared to Christmas 2012:
Hotel prices currently up four percent.
Air prices for the top 20 US markets are currently up six percent.
Car prices are up four percent.
What to expect: More so than Thanksgiving, many Christmas travelers will opt to stay with family, lowering demand for hotels across the board. Overall prices may be up, but big cities locales and many leisure destinations are seeing prices fall. This is due to the fact that both business and leisure travel is virtually non-existent. The lack of bookings prompts hotels to start discounting, making this a very affordable time to book a hotel in many popular and fun cities.
Air deals, however, will be hard to find. Those flying to a major city should consider alternative airports as many low-cost carriers, such as JetBlue and Southwest, call lesser-used airports home. Also, consider flights with connections in order to save. Airlines will often discount these flights during this season as many opt for non-stop flights, lessening the demand for routes with layovers.
When to book: While there may be strong discounts coming on line now, waiting for those "Nightfall Deals", or day-of discounts, can help travelers save big on hotel stays. Christmas is a little different when it comes to finding airfare deals, however. With Christmas Eve falling on a Tuesday this year, it is widely recommended to avoid travel on that day at all costs. The day before Christmas is historically one of the more expensive days of the year to travel. However, the holiday falling mid-week this year could lessen demand for travel over the weekend, which is also generally expensive. It may be beneficial to check out flights over the weekend before Christmas as well as the Friday and Monday that border it.
Deal Markets: As noted above, many popular U.S. destinations are showing low hotel rates throughout December, including Chicago, New York City, Portland and Minneapolis. However, over Christmas, expect to see low rates for Canadian destinations in their off-season (mainly Toronto and Vancouver). For air deals, Spirit Airlines has an increased number of flights to Las Vegas and Ft. Lauderdale, which should result in price drops for both destinations. Also, Florida cities such as Tampa and Orlando are each experiencing price drops of five percent for Christmas, while Phoenix is showing a 10 percent airfare drop.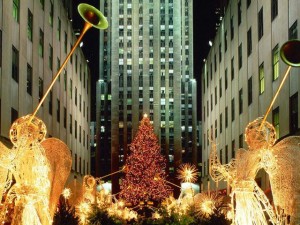 Similar Stories: