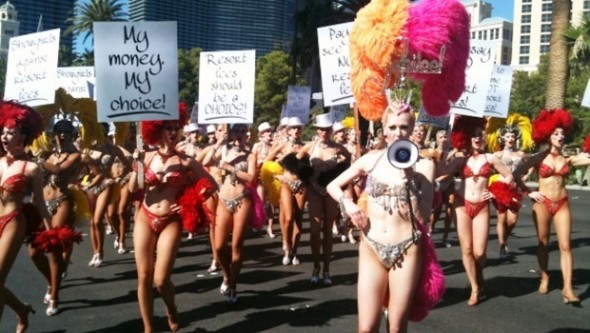 Hotels are getting a few good tips from the airlines these days: charge fees; see profits.
While the airlines took in a whopping $12.7 billion in profits last year – nearly half of that in baggage and change fees, the hotel industry may not be far behind. Travelers who want a bed, a mini-bar and maybe some Wi-Fi peppered in are now paying more than the sticker price with resort fees that have soared over the last decade to bring in a record  $2.25 billion for the hospitality industry.
A trend analysis report published by the Tisch Center for
 Hospitality at NYU pointed to a variety of revenue centers that are now being tapped for extra cash by hotel companies. These include resort or amenity fees, early departure fees, early reservation cancellation fees, internet fees, telephone call surcharges, business center fees, room service delivery surcharges, mini-bar restocking fees, charges for in-room safes, automatic gratuities and surcharges, and baggage holding fees for guests leaving luggage with bell staff after check-out, as well as charges for unattended parking. For groups there have been increased charges for bartenders and other staff at events, special charges for set-up and breakdown of meeting rooms, and fees for master folio billing.
Las Vegas has been charging resort fees for the past few years but the practice really caught fire in 2013 when Caesars Entertainment properties decided to join in the frenzy. Now fees at most resorts run $10 to $28, with a handful of hotels – mostly downtown or far from the Strip – committed as holdouts.  But those fees do not include those Las Vegas VIP bennies, such as skip-the-line check-in, late checkout, and reserving ahead of time the kind of bed and view you want.
Meanwhile, prices at hotels across the country are not going down any time soon. According to data from Macroeconomic Advisors and Smith Travel Research compiled by PwC, higher than expected occupancy growth is the forecast for this sector, and although occupancy growth may decelerate in 2015 because of an uptick in supply, occupancy rates in the U.S. will be hitting 64.8% in 2015, the highest rate since 1995.
Average daily rates are projected to increase 5.7% in 2015, the highest increase since 2007, the year the recession kicked in.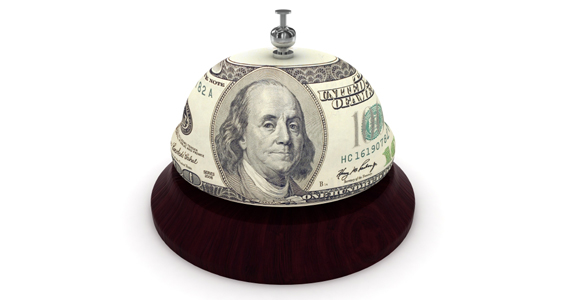 What does it all mean?
The demand environment slated for 2015 is expected to provide hotels with more confidence to push for higher room rates. At the same time, lodging demand in 2014 will have increased by 4 percent and end at an occupancy rate of 64.1 percent before a projected lot of new hotel inventory from higher end chains hits the market.
"The strengthening of the group segment thus far in 2014 and a strong summer travel season across all price points is encouraging for future occupancy levels and continued industry growth," said Scott D. Berman, principal and U.S. industry leader, hospitality & leisure, PwC.
Related Stories: