When it comes to traveling through a lot of territory in a limited amount of time and for the maximum amount of value and care, escorted tours still rule the road. Tour offerings are becoming more and more inventive, spots visited that much more exotic, and the age range for these sojourns is growing ever younger, according the U.S. Tour Operators Association (USTOA). The average age for tour passengers is 53, according to recent USTOA survey, and 16 is the average passenger age for student tours.
An Interview with Insight Vacation's Marc Kazlauskas
Travel-Intel talked to Insight Vacation's president, Marc Kazlauskas, for a deeper look at this changing mode of travel and found some surprising facts about where the escorted tour market is going.
1. Travel-Intel: What are some of the salient elements about your company that separate your product and operations from other group tour operators?
MK: In fact, we really have no comp. Insight sits between mass-market supplier and a deluxe tour operator. We're playing in our own space. We fit perfectly in "premium category" with a consistency in top hotel classes, lots of inclusions, meals, 40-seat coach and smaller group size of 30-32. Whether you are touring Northern Spain, central Russia or the U.S. canyon lands it's a consistent product.
2. Travel-Intel: If you specialize in one area or one type of tour what would those be?
MK: We're totally focused on escorted tours – These have a director, set departures, itineraries and dates. Other companies might handle other offerings, say independent travel or river cruises. We cover all of Europe – and have more than 90 tours in 42 countries, and just introduced India this year. But we made our mark in Europe. We're growing with Americans in tours of North American but we sell through all English speaking countries so it's possible for Americans to be traveling through the U.S. with Aussies and Kiwis.  That's an awesome way to experience your own country.
We've been in business for 35 years, though with 100% focus on Europe. Now looking east toward India.
3. Travel-Intel: What changes or trends in the group tour business have your seen over the past, say, seven years?
MK: When it comes to trends we are seeing an interest in more regional specific areas – not just Italy, but Sicily; not just France but southern France.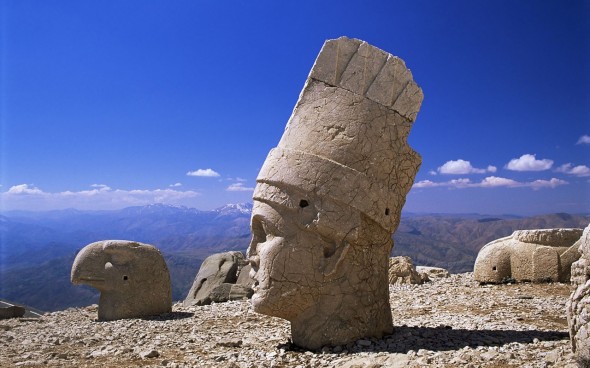 4. Travel-Intel: Where do you think the group tour business is heading? What kinds of new tours or new approaches might we expect to see in the coming years in this business – and in your business?
MK: We are seeing new destinations that are just opening up and Americans have not traveled to them en mass. The Ukraine and Crimea, for instance. These are places most tourists would not go to on their own. But we are offering these destinations this year and we are seeing lot of interest.
5. Travel-Intel: How would you characterize the essence of your tour approach, the market it serves, and the persona that buys?
MK: We have a two-product line: Premium and Gold and there is some overlap. In the Premium market, the traveler is someone who has traveled to, say, Europe, but wants to experience it now for a great price and with lots inclusions and no worries. The Gold traveler is someone who loves the travel experience, traveler multiple times a year, has a high disposal income, and may have traveled to the destination before but now wants to have everything done for him or her. This way they have all their luggage handled and the transportation and hotels done for them and they get to see a lot of must sees, including sights they would not be able to get into on their own. We have special relationships in these places and there are no lines, no waiting. It's considered time well spent.

6. Travel-Intel: Among the comments so generously written in your Forums section are some complaints about hotels used on various tours. How do you go about checking, vetting, keeping up standards on this component?
MK: At end of every tour guests fill out a questionnaire and we have a team that does nothing but check the products. If partner does not make the changes we require, we change. That's our business. We have to give our partners a chance but if it does not work out we move to other vendors. The number of complaints relative to travelers is less than 1% and often has to do to airline trips and lost luggage — 99% of our guests are satisfied and that is evident because so much of this business is based on referrals.
7. Travel-Intel: What are your most popular tours and why do you think that is? What is your most exotic tour?
MK: Our best seller is Best of Italy. Great Britain does well; Highlights of Spain and Canyonlands also do well. Of course a lot depends on the year – what is trending and in vogue. Political events do affect things – Egypt was doing exceptionally well, and has been slowly coming back. Jordan and Israel has managed to stay consistent. Turkey and Morocco are having great year.
8. Travel-Intel: I notice there is a lot of price variation. One can spend $1,600 to $5,000 on a 10-day tour in Europe, for instance, and besides the destination differences and possibly some hotel stars, are there other factors that mark the distinctions?
MK: Our average price is $3,500, $4,500 for Gold. Some destinations are great values, such as Turkey and Russia.
9. Travel-Intel: Do you offer any special incentives to travel agents to book your tours?
MK: We offer an extremely high commission – average commission for a couple on an average tour, for instance, is $1000. Then, we offer trips, training, webinars, seminars – to all to help agents sell escorted tours, not just Insight tours. Sales managers are in the field to help agents, as agents are our sales force. And once they know the product and they are able to make a clear recommendation.
10. Travel-Intel: Are you experimenting with any concepts that might start appearing in your product inventory? Adventure? Active? Theme?
MK: We're always testing concepts – one was for a dine around that gives our guests a choice of restos and meals and this has been so successful we have launched it company wide. We're always experimenting with choice. It's rare that something does not work, usually because it is based on what clients are telling us. We're testing some photography tours and we have a wine tour we are trying this year. That's an example of client feedback at work and seizing on trends toward food and wine. It takes place in Italy and should roll out next year.
11. Travel-Intel: Any advice for would-be travelers considering an Insight Vacation?
MK: Book early. There are three reasons for this:  First is the book early discount we have that ends on Dec 27. Second, it allows travelers to take advantage of better airfares. Third, we're pretty bullish on 2013 and want clients to get the tours and air choices they want to get. And those best deals can be found now.
INSIGHT VACATIONS EARLY DISCOUNT DEALS