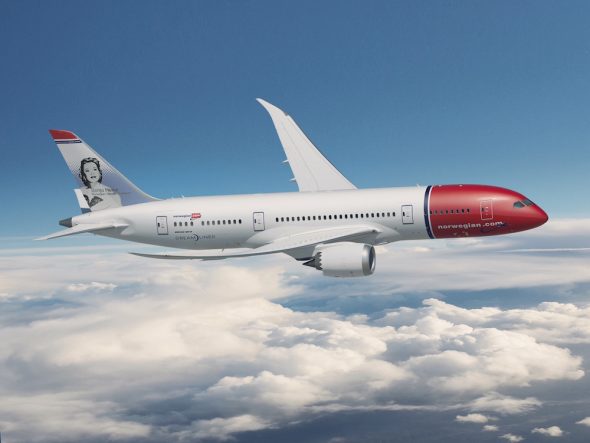 Norwegian Air Shuttle launched flights from three United States airports to Paris' Charles De Gaulle Airport on July 29, starting with four weekly flights from New York's JFK International Airport, two weekly flights from Los Angeles International Airport and one weekly flight from Fort Lauderdale-Hollywood International Airport. This initiative marks Norwegian's first operation from Charles De Gaulle Airport. The airline has been operating flights from Paris Orly International Airport to five Scandinavian destinations.
The company prides itself on what may indeed be the most cost efficient way to get from the U.S. to many continental European destinations. Online bookings show one-way rates between Los Angeles (LAX) and Paris Charles De Gaulle (CDG) to be as low as $229.00.
In less than three years since the launch of its U.S. operations, Norwegian now has more nonstop routes from the U.S. to Europe than any other European airline. The airline already provides nonstop service to London, Copenhagen, Oslo and Stockholm, as well as seasonal service to Bergen. In total, Norwegian offers 38 routes from the U.S. All Paris flights are operated on the Boeing 787 Dreamliner.
The launch was marked in Los Angeles by the unveiling of the Norwegian Aura Reader, an app accessible by computer that snaps a photo or reads an uploaded photo of the person searching and returns an analysis of their dominant aura matched by a description of the destination Norwegian serves that best fits their aura type.
Prior to its Paris service this summer, Norwegian launched four other key long-haul routes from the U.S. Boston-London on March 27; Boston-Oslo on April 2; Oakland/San Francisco-London on May 12; and Boston-Copenhagen on May 17.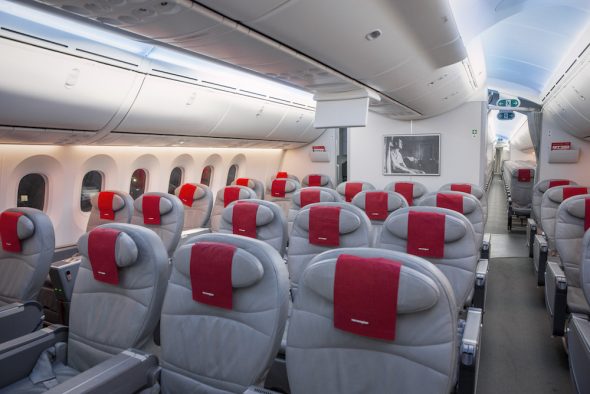 The airline incorporates an aggressive corporate sales policy and works with a variety of companies, large and small, to facilitate business travel, offering a premium cabin with added legroom and perks and access to a selection of airport lounges around the world. It offers its own frequent flyer program, Norwegian Reward, not attached to other airline programs or alliances.
Norwegian Air Shuttle's headquarters are in Oslo, Norway. The airline was founded in 1993 and now ranks as Europe's third largest low-cost carrier.
Bucket List Destinations to Target
With new low-cost airline entrants expanding their route systems and low-cost reasons to fly to the world's great cities, the present may be the best time to book those bucket list trips. Here are seven cool destinations not to be missed.
For lovers of lover of art, culture, coffee or just narrow street alleys and pathways full of cobblestones, each of these cities will have more than enough bounty to keep memories full and wanderlust piqued.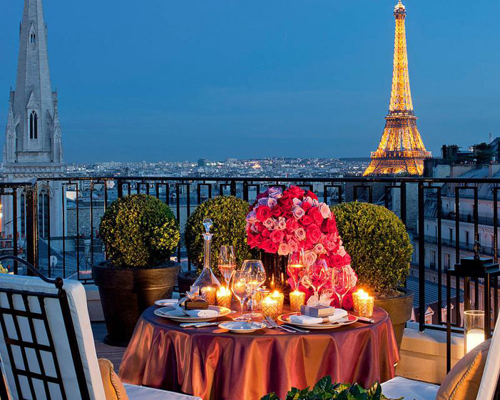 Paris: This city may be the most aspirational place on the map. And while you will make your way over to the Eiffel Tower and the parks and carousels along the Seine, Paris, by simply being in Paris, is its own reward. Make time for the Louvre and smaller museums and galleries that dot the lanes around the Champs Elyse's. Wander through the Bois de Boulogne (it runs a fantastical mini-train that kids will love and still runs puppet shows most days during summer). Take that dinner cruise along the Seine. Amble the heady, colorful streets of Pigalle for a nighttime scene from the early 20th century. Tip: Purchase the Paris Pass for an easy orientation, transport and guidance, discounts and that all too needed fast-pass to top attractions.
Vienna: Vienna is still a city of music and city of art right on the Danube and chocked with majesty from what was once an empire stretching from Milan to Moldava. Founders of civilization's finest moments can be traced to this city: Mozart, Beethoven, Schubert, Strauss, Gustav Klimt… And as a highly compact and walkable place, you can see and experience much of Vienna in a weekend. Tip: "Nosh" at the Naschmarkt, a city-center mile or more of stands, stalls and stuff where you can buy some of the city's best sausages, coffees, fruits, chocolate and pastries. Ohhhh the pastries. Another tip: try to come in May and June when the Vienna Festival of Music is underway and the city is vibrating in exquisite sounds and performances.
Venice: While this is not Italy's most passionate city for art it is a magnificent city for immersing in the architecture of the time and enjoying it as a pedestrian. The medieval coastal city on the Adriatic remains a city of its time with ancient narrow streets and alleyways that cannot accommodate cars. The effect: the walks are quiet, save the laughter of children playing ball in the community courtyards and all the chattering of the residents and awe-struck visitors. Enjoy a coffee in St. Mark's Square. No doubt there will be a quartet somewhere, playing to the people and pigeons that populate the plaza. Wander the alleyways for pensions – it is always possible to get a clean comfortable room and bath right in the middle of the old city for a reasonable price. Tip: You can't get lost in Venice. Just keep walking. But if you want to float and do not want to pay tourist prices, several places on the Grand Canal offer traghetto stops where gondolas operate as ferries for about $2 one-way.

Istanbul: Where else can you straddle two continents in such style? Istanbul offers up the ancient and the contemporary and all the ages in between for those who have patience enough and curiosity enough to dig. It's a beguiling city – don't expect you can know all its secrets in a day. And, of course, you must pay homage to the magnificence of the Blue Mosque, the endless wonders of Tokapi Palace and the impossible temptations of the Grand Bazaar. If you have time to shop head to in Beyoğlu or the fashion forward boutiques of Nişantaşı filled with the works of up-and-coming Turkish designers. Tip: Have a traditional hammam in a jewelbox of a space sparking in filtered sunlight. You will feel like you are lying in the middle of a melty caramel confection afterwards. Places: Sanitas Spa at the Çiragan Palace or have the concierge recommend a spa near the Spice Market.
Jerusalem: This city needs little in the way of introduction. It is, indeed, one of the world's oldest and most preserved cities and it is hard to find a place in the Old City where some celebrity from a Bible or Holy Book did not walk at one time. The food is warm and wonderful and cheap: bagels are soft and luscious with a hint of sour and salt and easily dipped in hummus and had with fresh cold vegetables. The wandering is addicting along narrow stone alleys, step worn that glimmer in a mesmerizing pink sheen in the sunlight. Top attractions include Yad Vashem, and this holocaust museum is one that should not be missed. English speaking guides are aplenty and easily found and hired for a bargained price (time spent with a guide is very worthwhile in this crowded and historic city). In fact, everything is bargained so do not be afraid to offer a better price. Tip: Do keep your eyes open. This is not a Biblical fairyland and is the epicenter of some of the world's most violent hostilities. Dress conservatively or you will offend people whether you care or not. Do buy jewelry, scarves, purses and a variety of notions in shops in the Old City that are very well priced (especially after bargaining) and make wonderful souvenirs.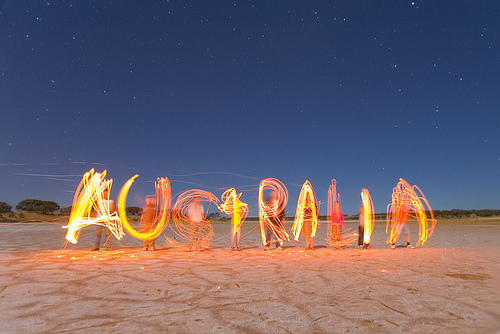 Sydney: The cosmopolitan Australian city on the Pacific is surprisingly knowable and walkable and offers a bounty back for your time. Beyond the Bridge (which offers fun "bridge walks" that are challenging and bring great views of the city), you can take backstage tours of the Opera House and have lunch overlooking the harbor. For a touch of 19th century culture take in the Art Gallery of New South Wales that offers collections of not only Western art of the great masters, but impressive collections in Aboriginal arts and the arts of the Torres Straits. Sydney is an easy walking city with a confluence of architectural and design influences and plenty of unusual shopping to be done along these streets for clothing and crafts, often presenting Aboriginal design themes. Tip: Explore Domain and Macquarie Street for Sydney's eminently Victorian influence. For dining, head to The Rocks, a neighborhood of youth culture, great specialty shops and al fresco cafes.
Bangkok: One night in Bangkok may be all you need but big, bustling, busy Bangkok will likely need a lot more of your time. Bangkok is a city of gold and you will see plenty of it and the jewels of royalty if you visit the Royal Palace, still the home of the Thai King. Nearby you will find plenty of temples that preserve Khmer cultures in magnificent ways. However, there is so much to Bangkok to sample, see and purchase, it is a dizzying array of decisions to confront. No matter what, Bangkok is hot. Plan to have a cocktail overlooking the Chao Praya River at the Mandarin Oriental Hotel – where some of the last century's greatest writers stayed and penned their novels. Shopping in Bangkok is probably the best you will find in Asia for clothing and jewelry at astoundingly inexpensive prices (MBK Shopping Mall has several floors devoted to designer knock-offs). Find comely Lanna artworks and softgoods made of silk sold as so many of the finer shops. Chatuchak Market is the ultimate market, with blocks of covered stalls and a cacophony of haggling. Tips: Get an amazing massage at Wat Po for the price of a bowl of soup. Buddhist practitioners train here. But it will be a sweaty affair, clothes on and sandwiched in between other customers. Also: do not be afraid to take a TukTuk. Traffic is ghastly in Bangkok and the TukTuks take the narrow alley shortcuts.