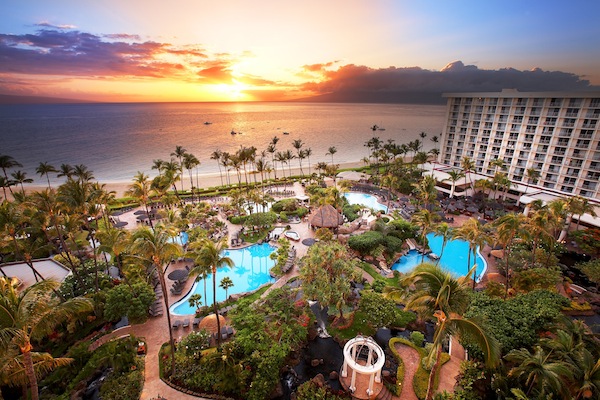 Planning a vacation to the mountains or islands? What are the best weeks to book ski vacations? What makes planning a vacation to Hawaii so interesting to couples? Flipkey, a force in the vacation rental arena, has released the first edition of its travel Insights series and, through three years of tracking where people are going in the vacation rental market, has come up with some surprising findings.
The top ten highlights of Travel Insights across the 25 regions include:
President's Day week is expensive in ski destinations: The last week of January and first week of February are the best weeks to save on ski lodging.
Hawaii is a year-round, romantic getaway destination where almost half the bookings are for couples; Hawaii's "peak season" is 12 months out of the year.
Plan ahead for the mountains or Disney World: planning time for peak season in Breckenridge, CO is 10-12 weeks out, and 16 weeks out for Orlando's peak.
Cape Cod's short peak season accounts for high demand in the summer months: average price for a 4-bedroom is $310 a night in June through August.
San Francisco Bay area has the highest average price per guest ($108 per night in the vacation rental market).
Orlando is a top family vacation spot: 50% of travelers come in groups of 4-6.
More than half of Texas Gulf Coast visitors head to South Padre Island.
Holiday Hideout in the Keys: the Florida Keys is most popular the last two weeks of December.
The Outer Banks has a "super" peak season: starting in late June and lasting through early August, the average price is more than $400 a night (for a vacation rental).
Southern California and the California Desert have the highest year-round prices: 50% of all reservation requests (for vacation rentals) are for properties costing more than $200 a night.
Other city and regional travel insights from Flipkey:
Planning a vacation to the Bay Area
The San Francisco Bay Area has it all: from a vibrant city to beautiful outdoors spaces in the hills and along the coast.
Planning a vacation to the Blue Ridge Mountains
Some 30.2% of visitors to North Carolina head to Asheville to enjoy the city's laid-back vibe and proximity to nature.
Planning a vacation to the California Desert
Palm Springs is known for movie stars and modern homes, but you don't have to be a Hollywood big shot to chill out in the desert. About 20% of visitors come for Coachella Music and Arts Festival in April.
Planning a vacation to the California Wine Country
From vine to bottle, California wines are enchanting. 45% of travelers there plan to stay for two nights or fewer so don't hesitate to book a weekend getaway. 
Planning a vacation to Cape Cod
With its iconic shingled homes and quaint seaside villages, Cape Cod has delighted summer tourists for generations.
Planning a vacation to Colorado
Known for its huge mountains and annual snowfall, there's no doubt that Colorado is a ski destination. Visit the Rockies in the summer to find great off-season savings in a beautiful mountain setting.
Planning a vacation to Delaware
The premier beach destination in the Mid-Atlantic, Delaware attracts visitors from Pennsylvania, Maryland, and Virginia. September and October have the best prices.
Planning a vacation to Disney/Orlando
Accommodation prices are consistently low year-round in the Orlando area. Meaning, it's always a good time for Disney. And with 50% of inquiries coming from groups of 4-6 people, Disney is a favorite among families.
Planning a vacation to the Florida Atlantic Coast
From St. Augustine to Miami, Florida's Atlantic Coast offers vacation options for all. The area is a family favorite, with 44% of reservation requests made for parties of 4-6. 
Planning a vacation to the  Florida Gulf Coast
The area is so appealing that the average stay lasts 11 nights.
Planning a vacation to the Florida Keys
The southernmost point in the United States is a perennial vacation favorite. Key West is particularly popular around Christmas and New Year, when the town plays host to an epic New Year's Eve party.
Planning a vacation to the Florida Panhandle
With miles of coastline and the Gulf of Mexico on the horizon, beach lovers can't stay away from the Florida Panhandle. Peak season picks up around Memorial Day, so plan a spring break or fall getaway for savings.
Planning a vacation to Hawaii
Hawaii truly sparkles as a top spot for romantic rendezvous…
Planning a vacation to the Jersey Shore
When it's not the setting for reality TV, the Jersey Shore is a beautiful and popular vacation destination. Most Shore visitors prefer weeklong stays in July and August.
Planning a vacation to Lake Tahoe
Planning a wedding? Having a family reunion? Or just getting away with friends for a week? Lake Tahoe is your best bet: more than 1/3 of all reservations were made for parties of eight or more.
Planning a vacation to the Maine Coast
Go for the lobster and stay for the serenity. Maine's rocky coast helps the state earn its reputation as "Vacationland." If you don't want to swim in the icy Atlantic, go in October for fall foliage.
Planning a vacation to the North Carolina Coast
All along the North Carolina Coast, happy vacationers enjoy expansive Atlantic beaches. The coast is a local favorite, with one out of every four visitors coming from North Carolina.
Planning a vacation to the Oregon Coast
For an inexpensive family vacation choose the Oregon Coast? The beautiful rocky beaches are perfect for family outings.
Planning a vacation to the Outer Banks
With its history as the birthplace of flight, the Outer Banks continues to attract visitors who explore the sand dunes on this long, beautiful island. The region is a family favorite, where over 79% of visitors come in groups of four or more.
Planning a vacation to Puget Sound
Looking for a romantic getaway in the Pacific Northwest? Puget Sound is a favorite for couples seeking a short getaway. Approximately 30% of reservation requests are made for parties of two.
Planning a vacation to the Smoky Mountains
The Smoky Mountains are home to one of the most popular national parks, as well as some fun attractions like Dollywood and Ober Gatlinburg ski resort. It's also a great bargain destination.
Planning a vacation to Southern California
From Orange County beaches to San Diego's Gaslamp District, Southern California will satisfy. Prices are highest during the summer, but interest peaks around Christmas, when prices are below average.
Planning a vacation to Southwestern Utah
Southern Utah is home to a unique desert environment and a unique concentration of national parks. The region is a popular holiday destination, with about 30% of reservation requests made for the last two weeks in December.
Planning a vacation to the Texas Gulf Coast
An ever-popular Spring Break Destination, the Texas Gulf Coast offers fun in the sun for much of the year. April means savings during the brief off-season between March spring break and summer vacation.
Planning a vacation to Vermont
The Green Mountain State offers New England charm in a beautiful mountain setting year round. Prices peak when there's snow on the ground, so come to Vermont during the summer for lower prices and gorgeous scenery.
Planning a vacation to the Caribbean
79% of travelers to the Caribbean spend a week in this paradise. Best rates in the islands surface in late October.