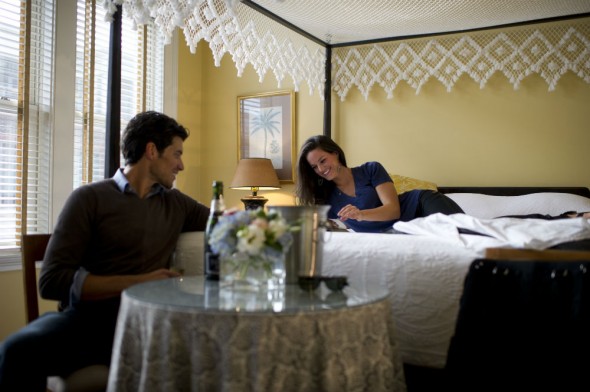 Valentine's Day is delivering the deals for romance and right-timed getaways, whether for couples in celebration of their time together or individuals seeking something different. That means February is a togethering time, winter's wrath be gone. Warmth, fun and wonderful times await in some surprising places.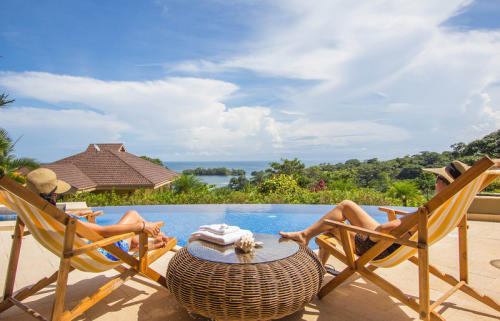 Panama Resort for a Remote Seaside Retreat
Red Frog Beach Island Resort & Spa on Panama's Bocas del Toro archipelago has a "best of both worlds" option in accommodations for couples: the Private Villa Master Bedroom Lock-Off.
The villa lock-off option departs from the standard hotel room for those seeking private luxury without the expense of renting a complete villa. The one-bedroom suites include a Master Bedroom with Caribbean Sea and island views, private bathroom, and access to the villa's private pool, plus an expansive patio, kitchen, washer/dryer and living room facilities. Rates start at just $159 per person per night and that includes such resort amenities as:
Electric Mobile Jungle Cart
Daily breakfast on the beach
Boat ride to the island
Boat ride back to Isla Colon at departure
Assistance with domestic Air Panama flights and Panama City travel logistics
Airport welcome
Wifi
Panama City Partner Hotel discounts
Red Frog Beach Island Resort is located on Isla Bastimentos, 30 miles from Costa Rica. The resort features miles of forest (populated with Capuchin monkeys, tree sloths, squawking parrots and giant  butterflies), an adjacent national marine park, and a celebrated beach. Ziplining and plenty of tour options can be found.
Contact:
(888) 655-9573
www.redfrogbeach.com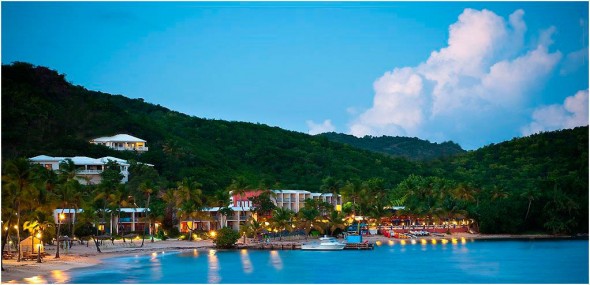 Xtra Night of Love at Bolongo Bay Beach Resort, USVI
Turn the heat up on romance for Valentine's Day. Escape the cold and celebrate love at Bolongo Bay Beach Resort in the US Virgin Islands with a sixth night free.
With Bolongo Bay's Valentine's Day package, guests who stay five nights, including Valentine's Day, will receive one night free plus a complimentary sunset sail around Charlotte Amalie Harbor, a three-course dinner with a bottle of house wine at the Lobster Grille overlooking the Caribbean Sea, and a bottle of champagne and rose petals upon arrival.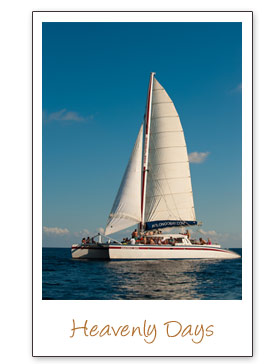 The Valentine's Day package is $1,986 per couple, including taxes and service charges. The offer is valid in Oceanview Rooms, directly overlooking the beach and cannot be combined with other offers.
Located in the U.S. Virgin Islands, American citizens do not need a passport to visit and there are many direct flights available to St. Thomas.
Contact:
(800) 524-4746
(for online bookings enter promo code: Cupid)
www.bolongobay.com

On Fire in Chicago with Classy Romance Package
Chicago's 143-room Silversmith Hotel offers more than a feat of classical architecture design. It offers a distinctly romantic ambiance that is in focus this February with two packages. Managed by Remington Hotels, Silversmith Hotel was built in 1896 in the heart of downtown Chicago, located one block west of Michigan Avenue and one block east of State Street.
The Cut Above package presents deluxe shopping, accommodations and entertainment with:
Deluxe accommodations for two nights
Personal chauffered transportation
Private shopping experience at Tiffany & Co.
$10,000 jewelry credit
Exclusive table at Adamus with dinner & cocktails
Turn-down service with rose petals & champagne
Price: $11,500
The Perfect Cut is a more affordable option that comes with:
Deluxe accommodations for two for one night
Complimentary valet parking
White chocolate covered strawberries & Champagne
Appetizer & cocktails at Adamus
Breakfast in bed with late check-out
Price: $350
Contact:
(855) 695-6668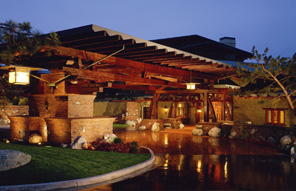 San Diego Sizzles at Lodge at Torrey Pines
The Lodge at Torrey Pines overlooking the Pacific surf is offering a Valentine's Romance Package for the month of February. The package includes a one-night stay, two 50-minute spa treatments, two signature spa gifts, breakfast for two at The Grill at Torrey Pines, and a guided nature hike at Torrey Pines State Reserve. Champagne and fresh chocolate-dipped strawberries are presented upon arrival as well. The package starts at $690 (retail value $910) and a second night can be added for 50% off.
Guests may choose from several treatments at The Spa at Torrey Pines, including massages, body masks and wraps, body exfoliating scrubs, facials, manicures, and pedicures. All spa treatments include access to the fitness center, steam room, sauna, and croquet and bocce ball courts.
Contact:
(858) 453-4420
www.lodgetorreypines.com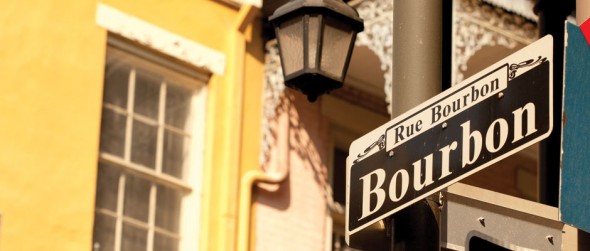 Pullman Rail Journeys Onboard with Early Booking Savings
Pullman Rail Journeys, connecting Chicago and New Orleans by first-class passenger service, is offering discounts of up to 60% for booking this iconic train travel experience early. Fares with savings begin at $240 per person each way featuring overnight sleeping accommodations onboard, fine food and beverages including wine and spirits, served in classic Pullman fashion.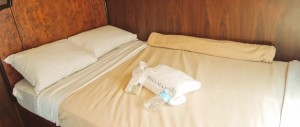 The golden age of rail travel is celebrated in comfortable sleeping car quarters. Interiors of each rail car are fully restored in the original Pullman style with open sections, compartments and drawing rooms with double windows. Each bedroom features a large window to watch the passing landscape. Meals are served in the Lounge and Dining cars with the option for room service upon request. Guests can socialize with fellow passengers in the Club, Observation or Dining car and enjoy entertainment on select departures.
Trains depart on Thursdays at 8 pm from Chicago's Union Station and arrive in New Orleans' Union Station the following day at 3:45 pm. North bound departures from New Orleans run every Sunday at 1:45 pm and arrival into Chicago the following day at 9 am.
Contact:
(888) 978-5563
www.travelpullman.com
Similar Stories: