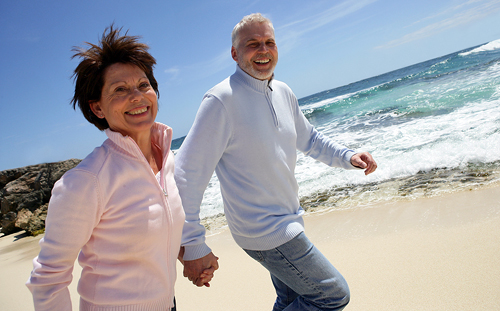 Those people born somewhere between the end of World War II and the Age of Aquarius have likely heard this story before. Their label is Baby Boomers, they represent one in six Americans (and these are not the seniors of yore), and they are a key part of the greatest transfer of wealth this country has ever seen. By 2020, there will be 700 million of them worldwide and, in the U.S., it is Baby Boomers – not Millennials –  that control 70 percent of all disposal income that is available to be spent.
According to a recent survey from U.S. News & World Report, nearly three quarters of Baby Boomers plan on taking a vacation some time in the next year. According to similar surveys from AARP, 49% of Boomers plan to spend between $1,000 and $5,000 towards that vacation.
A new research study by Amadeus, a leading technology partner for the global travel industry, balancing human interaction with the convenience of online tools will play a key role in how this group plans its travel and vacations.
Today's Baby Boomers and Active Seniors have an appetite for travel, significant disposable income and plenty of available time, which presents a significant opportunity for the travel industry, according to the report, Trending with Seniors: Understanding the Active Senior consumer Traveler, which takes a closer look at the preferences of this group including what active Boomers want now and in the future when it comes to travel. The study looked at trend analysis, desk research and focus group interviews with frequent travelers ages 50+ in four countries: the United States, United Kingdom, France and Germany.
Four key trends emerged from the report as important characteristics and considerations for satisfying the unique needs of the Active Senior traveler:
Challenging "old" assumptions: Active Seniors and Baby Boomers are young at heart and do not consider themselves "old." They finally feel they have the time, energy and funds to explore and do new things. Travel becomes more experience driven, as they seek to spend their time in more meaningful ways. One size does not fit all.
Doing vs. owning: Active Seniors and Baby Boomers no longer measure what they have by the material goods they possess, rather by the experiences they have lived. They value "sight-doing" vs. sightseeing, being active, learning, discovering, and finding excitement in new experiences vs. owning new things.
Leaving a legacy: Active Seniors and Baby Boomers feel they are in a better economic position than their children, and want to share experiences that enrich the entire family. They seek out altruistic activities, and view "voluntourism," mixing volunteer and tourism activities, as a way to actively contribute to society.
Tapping technology: In a world where technology seems to prevail, Active Seniors and Baby Boomers see technology as a means rather than an end. "Always on" technology is not acceptable to them; they appreciate human interaction, and value travel professionals who offer personalized service and convey a sense of trust and confidence.
"These travelers want to fulfill their bucket lists and leave a legacy for their families.  Travel is a central component of these plans and our industry is in a great position to help them realize their dreams.  We should take these preferences to heart as we develop new products and services for this group," said Scott Alvis, Chief Marketing Officer, Amadeus North America.
For those trying to attract and appeal to the valuable Active Seniors group, the key is understanding how their preferences differ especially in their attitudes toward life, social networks and online / offline relations.  Unlike younger generations, Active Seniors and Baby Boomers do not view online functions as a replacement for human interaction and consider people to be the true experts. When it comes to technology, striking a balance between online and offline features that let Active Seniors be as involved as they choose will be critical to success.
Related Stories: