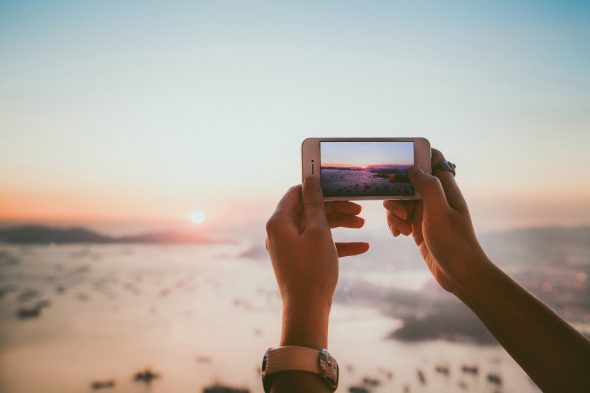 Travel with purpose can be the most gratifying of travel experiences and travel with the purpose of bringing home amazing photographs might just take the prize when it comes to travel rewards. The following photo safaris by top expert outdoor tour companies will interest anyone with a camera, a sense of adventure and a desire to learn.
Iceland Northern Lights Photo Tour – The northern lights are one of the most elusive and unpredictable attractions of Iceland. Statistically, the best time to see the Aurora is near the equinox, when the air is cold and clear. So, Big Chill Adventures chose March for a dedicated photography tour. Guests will need extreme cold weather gear on this six-day tour, as they will spend the evenings outside and sometimes stay up all night in the cold. Other highlights include dogsledding on the Langjökull Icecap, whale watching, visiting geothermal pools and geologic formations of a recent lava flow, and more. Prices start at $3,750.
Ancient Inca Photo Tour – This Peru photography tour offers a sensory immersion into three of the most stunning and culturally intriguing destinations in South America—Cusco, the Imperial City of the Incas, the pristine and awe-inspiring landscapes and villages of the Sacred Valley and finally the majestic Machu Picchu, one of the most coveted and beloved places in the world. For lovers of landscapes, colorful cultures and extraordinary culinary experiences, this Travel Vision Journeys tour has it all. Prices start at $5,700.
Polar Bear Migration Fly-in Photo Safari – Fly into a remote polar bear cabin camp set along the coast of Hudson Bay for an almost private polar bear viewing and photography experience like none other. Join Adventure Life on this unique opportunity to photograph one of the world's most magnificent predators from ground level in the Canadian Arctic. This is not just a polar bear trip – it's an immersive experience in the land of the polar bears, the Inuit people and the intricacies of the tundra. This program gets you as close to polar bears in their natural environment as possible. Prices start at $7,995.
Patagonia Myths, Mountains and Mammals– Join renowned South American photographer and nature documentary filmmaker, Ossian Lindholm, on this nine-day Travel Vision Photo Journeys exclusive—a Patagonian hiking and photo tour that ranges from Argentina's spectacular Los Glaciares National Park to Chile's renowned Torres Del Paine National Park. Wildlife abounds as reclusive pumas, guanacos, the Darwin fox, and soaring condors are just some of the many highlights. Prices start at $6,900.
South Georgia Cruise & Photography Symposium – Journey to the jewels of the South Atlantic Ocean on this 17-day South Georgia cruise and photography symposium with Adventure Life. Incredibly remote and wild, the islands are home to an abundance of wildlife. Called 'the most staggering wildlife show on earth,' the islands delight their guests with pristine landscape and ultimate photography opportunities. This unique itinerary offers travelers seven full days exploring the islands – almost double the time traditionally spent in South Georgia. Prices start at $10,395.
Luxury East Africa Photo Safari – Days will be filled in a photographer's paradise with breathtaking vistas, abundant wildlife and endless plains. Experience the Great migration of a half million wildebeest and about 200,000 zebras and 500,000 Thomson's gazelle on this Frontiers International Travel tour with celebrated photographers and guides Barry & Cathy Beck. Bask in the beauty of tree-climbing lions and more. This very special itinerary includes the Ngorongoro Crater, the Serengeti, the Masai Mara and one of the most eagerly awaited and avidly observed wildlife spectacles on earth – the annual Great Migration. It features four world-class camps – Kenya's Kichwa Tembo Masai Mara Tented Camp, Tanzania's Serengeti Under Canvas, Lake Manyara Tree Lodge, and architecturally spectacular, the Ngorongoro Crater Lodge. Prices start at $19,985.