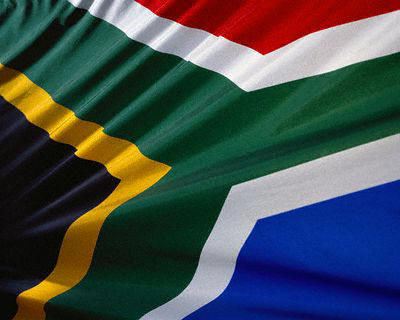 By Lark Ellen Gould
It takes a lot to turn a destination such as South Africa into a successful long-haul destination for US travelers. But South Africa has done just that. At Indaba 2012 in Durban this month the numbers continue to tell the story. After a record-breaking year in 2010, when the World Cup literally brought the world to South Africa, which allowed tourism to spike by more than 15 percent and arrivals to reach 8.1 million (only 310,000 of those for the soccer matches, by the way), 2011 has managed to surpass those numbers to 8.3 million. The USA accounted for 282,377 visitors in 2010's big year and rose by 1.9 percent in 2011.
The tourism brass at Indaba has big plans to keep the tourism numbers bolstered with an eye for seeing 15 million international arrivals by 2020. While cities around the country are creating improvements in infrastructure, tourism zones, fair trade and environmental practices and quality assurance campaigns, the government is supporting these efforts with a world-class airline in South African Airways, as well as new transportation systems, new airport facilities and new policies to ease arrival into the country.
"We must harness technology to take the trouble out of travel," said South African Tourism Minister Marthinus van Schalkwyk. "By 2020, I am convinced that we will have implemented a system of e-visas that will improve security while also facilitating hassle-free travel. We must work with like-minded partners in other longhaul destinations to fight the aggressive unilateralism, which new taxes on international tourism create. We must unlock the benefits of aviation on our continent, create space for the new-model of low-cost airlines and advance competition in the skies."
Visitors from the USA and Canada do not need a visa to enter South Africa. Passport control issues these easily and quickly on arrival, providing the passport has at least one free page. Immunizations are not needed and, for short stays in many popular wildlife refuges in South Africa, malaria prophylactics are not necessary. North America and Europe are the top longhaul markets for South Africa and the majority of these visitors come for safari adventures and cultural tourism. The top five activities enjoyed by foreign visitors to South Africa include shopping, visiting natural attractions, beach, cultural tourism and wildlife.
"Wildlife remains the point of departure for all our overseas marketing efforts," said Thaluni Nzima, South Africa Tourism's new CEO. "Our unique selling point is that South Africa gives you more than wildlife — adventure, lifestyle, cosmopolitan cities
with excellent shopping and nightlife – a rich culture."
Nzima noted US visitors who came for the 2010 World Cup games turned out to be one of the biggest groups of travelling soccer fans and gave the origin country a 22.6 percent boost in arrival numbers. In 2011 those numbers continued to grow by nearly 2 percent despite the tough economic climate in the US. January over January figures for this sector showed a whopping 17.5 percent increase.
"These numbers confirm that the US is ready to travel again and that South Africa is top of mind. Our focus is on emphasizing to value conscious US consumers that South Africa is a destination for all budgets," said Nzima.
Indaba is the largest travel expo in Africa, happening annually in May since 1979 and growing with consistent interest and momentum. This year the expo saw some 2,000 exhibitors working with 200 international buyers in nonstop meetings for four days. While the product is mostly South Africa-driven, a pan-African presence has been growing over the last ten years, so much so that a full building was given to the likes of Namibia, Kenya, Zimbabwe, Mozambique, Zambia, Mauritius, Seychelles, Tanzania, Madagascar, Botswana, Lesotho and assorted other destinations that did not fit directly into South Africa's geography. Countries, such as Kenya, which receives a remarkable two million visitors and more than 119,000 of those from the US, called out for a pan-Africa expo to be created. But until multiple African countries can come together and properly shepherd such a commitment, the successful Indaba conferences held annually in Durban and spearheaded by the South African government will remain the medium and the model.