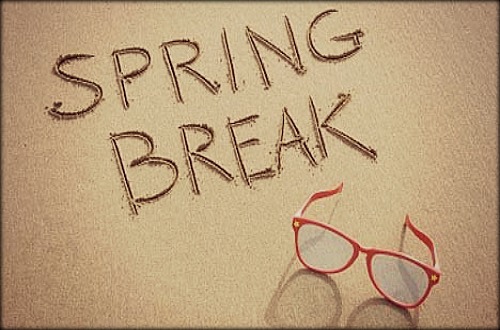 In just a few weeks Americans will set off on Spring Break 2016. Time for annual vacations to launch throughout the U.S. as students and workers head to Mexico and the Caribbean for sun-soaked beaches and wild parties.
Athough, according to research from Booking.com, those trips are expected to be 4% more expensive than last year, there are still some well-known cities offering deals that even beat rates from 2015: Cancun (45% cheaper), Panama City Beach (11% cheaper) and San Diego (6% cheaper), for starters.
Regardless of price, the online booking site noted from its data that top cities getting action this year are the following:
Barcelona
Big Bear Lake
Charleston
Kyoto
Lisbon
Moab
Newport
South Lake Tahoe
Tulum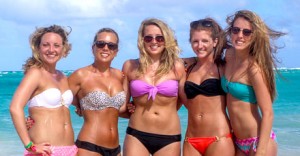 Destinations seeing some great deals this year – marking prices lower than last year – are in ample supply:
Week of March 15th – March 21st
Playa del Carmen, Mexico: 13% cheaper
Santa Barbara: 10% cheaper
Week of March 22nd – March 28th
Virginia Beach: 25% cheaper
Reno: 16% cheaper
San Antonio: 11% cheaper
Las Vegas: 4% cheaper
Week of March 29th – April 4th
South Padre Island: 30% cheaper
Miami: 19% cheaper
Atlanta: 11% cheaper
Week of April 5th – April 11th
Corpus Christi: 38% cheaper
Daytona Beach: 17% cheaper
Palm Springs: 14% cheaper
Key West: 3% cheaper
Week of April 12th – April 18th
Ocean City: 19% cheaper
Clearwater Beach: 15% cheaper
Orlando: 4% cheaper
Week of April 19th – April 25th
San Juan, Puerto Rico: 5% cheaper
Week of April 26th – May 1st
Atlantic City: 36% cheaper
New Orleans: 25% cheaper
Monterey: 15% cheaper
Savannah: 4% cheaper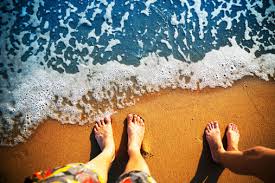 Orbitz: Spring Break Breakdowns on How Americans Travel
Meanwhile, Orbitz is reporting changing trends in the way Americans travel for spring break – what they are seeking, experience priorities and how they travel.
In the latest Orbitz Insider Index Spring Break trends were under the microscope to identify emerging trends in Spring Break travel over the past five years.
According to the Index, travelers are looking for relaxing alternatives to historically popular Spring Break locations. Just over half (53%) the data reviewed said relaxation is the main reason Americans are traveling over Spring Break this year.
The Index also found that 61 percent of Americans are traveling with spouses, family or children.
"While crowd favorites like Cancun and Orlando will keep their status as top spring break destinations, we are seeing people take a more thoughtful approach to their spring break options, expanding their trips to locations like Mesa, Ariz., Houston, Texas and even international destinations like Dublin and Panama City," said Jeanenne Tornatore, senior editor of Orbitz.com.
Costs are also driving travelers to make different decisions about Spring Break travel than they have in the past. Nearly a third of the travelers listed either cheaper airfare or cheaper gas as key influencers of their Spring Break travel plans in 2016. However, that does not mean travelers are tightening the purse strings. Macro trends, such as are now being seen in the strength of the U.S. dollar, have allowed travelers to upgrade their Spring Break trips without breaking the bank, leading to a rise in travel abroad. In fact, 39 percent of travelers said they were looking for a Spring Break destination they have not been to before.
According to Orbitz.com hotel booking data, the following destinations have seen a minimum of a 50 percent increase in hotel bookings over the last five years for the Spring Break timeframe (March 1 – April 15).
Rank
City
Growth Over Last Five Years
2016 Average Daily Hotel Rate
2016 Average Airfare
1
Panama City, Panama
+476
%
$
113
 $
579
2
Riviera Maya, Mexico
+178
%
$
370
 $
515
3
Punta Cana, Dominican Republic
+132
%
$
 344
$
606
4
Playa Del Carmen, Mexico
+100
%
$
332
 $
515
5
Dublin, Ireland
+87
%
$
163
 $
882
6
Paris, France
+74
%
$
190
 $
955
7
Toronto, Canada
  +70
%
$
182
$
 219
8
Mesa, Ariz.
  +70
%
$
144
 $
322
9
Carlsbad, Calif.
+64
%
$
195
 $
334
10
Houston, Texas
+60
%
$
167
$
 294
There may be several factors driving the shift in Spring Break travel, from a strong U.S. dollar to evolving traveler priorities. Some of the top drivers changing behavior patterns include:
Mexico Remixed: While Cancun is a perennial favorite for Spring Break travelers, other destinations in Mexico including Riviera Maya and Playa Del Carmen have seen a large increase in bookings, showing that Spring Break travelers are still looking to Mexico for its short flights and affordable airfare and hotels, but opting for relaxation over crowds and fanfare.
Getting More for the (U.S) Dollar: Panama City, Paris and Dublin are all locations that have seen an influx of travelers over the past several years. With favorable exchange rates across the board, travelers are able to extend the U.S. dollar and upgrade their domestic Spring Break vacations to an international trip.
Domestic Alternatives: Carlsbad, Calif. has become a more relaxing alternative to expensive, more crowded theme park destinations in the state. Mesa, Ariz. has seen an upswing in spring training fans over Spring Break, and Houston, Texas has shown that low gas prices can drive regional tourism and attract travelers hoping to cut costs.
North and South of the Border: Toronto is the leading tourism destination in Canada and according to Tourism Toronto, has seen strong growth over the past six years thanks to an influx of American tourists. In the South, Punta Cana takes the top spot with its commitment to strong yet affordable all-inclusive options.
Top 10 Spring Break Destinations 2016
New Spring Break destinations are growing in popularity, but traditional spring break favorites still remain tourist hotspots over the holiday. This year, Florida accounts for 40 percent of the top Spring Break destinations, with Fort Myers and Tampa joining Orlando and Miami in the top ten rankings. The top three spots also remain consistent with repeat performances from Orlando, Cancun and Las Vegas. This year, Orlando and Las Vegas traded rankings, with Orlando rising from third to first, Vegas dropping from first to third and Cancun holding on to second place for the second year in a row.
Rank
City
Average Daily Rate (Hotel) 
  Change YOY
Average Airfare
  Change YOY
1
Orlando, Fla.
 $
216
21
%
 $
311
-13
%
2
Cancun, Mexico
 $
335
6
%
 $
515
-7
%
3
Las Vegas, Nev.
 $
126
7
%
 $
311
-11
%
4
Phoenix, Ariz.
 $
174
-3
%
 $
322
-10
%
5
Los Angeles, Calif.
 $
184
17
%
 $
294
-20
%
6
Fort Myers, Fla.
 $
236
29
%
 $
339
-14
%
7
Chicago, Ill.
 $
170
 flat
 $
208
-27
%
8
Tampa, Fla.
 $
154
3
%
 $
296
-11
%
9
Miami, Fla.
 $
228
4
%
 $
322
-16
%
10
New York City, N.Y.
 $
252
-4
%
 $
243
-21
%