Summer of Love Package in San Francisco
If you're going to San Francisco and forget to wear that flower in your hair, you can pick one at the Stanford Court in Nob Hill. The 393-room property is featuring a Summer of Love Package that includes:
Overnight accommodations in a Standard or Deluxe Room
Two VIP tickets to the de Young Museum's special exhibit Summer of Love: Art, Fashion, and Rock & Roll (taking place through August 20)
A map of San Francisco's Summer of Love attractions and Beat Generation hangouts that still exist today
Tie-dyed psychedelic tote bag
Flash tattoos
John Lennon small frame retro round sunglasses
Bubble wands
Dates: through August 20
Rates: starting at $229
Contact:
(855) 968-3430
www.stanfordcourt.com/special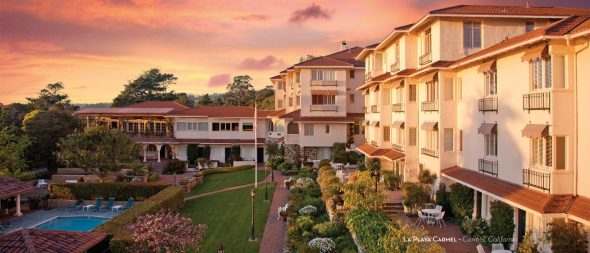 Tax Pain Deferment Packages from Classic Hotels
Classic Hotels & Resorts properties are offering an 18% discount in a new "Taxation Relaxation" package. Guests can book anytime from April 18 thru May 31 for travel April 18-September 4.
Contact:
(602) 431.6402
www.classichotels.com

China Quickies from Hana Tours
For seeing some of the great sites in China on a quick transit tourist visa or as an add-on to a longer visit Hana Tours offers two options: Histortical Xian and Majestic Beijing, each for four days.
Historical Xian, capital of Shaanxi Province, is the largest city in Northwest China and, as the ancient capital, dates back 3,000 years. This vast history means an impressive number of historical sites, including the fascinating terracotta warriors and horses unearthed from the tomb of Emperor Qin Shihuang (the First Emperor of the Qin Dynasty), four ruins of the Zhou, Qin, Han and Tang dynasties, six national forest parks, the Bell Tower, and the Stele Forest. Additionally, Xian was an important stop on the famous Silk Road.
3 nights in a Standard Room at the Novotel Xian
Round-trip airport/hotel transfers on private basis
Other transportations in per itinerary
Full day Terra-Cotta Warriors and Banpo Museum Tour with Lunch
Full day Ancient Xian City Highlight Tour with Lunch
English speaking tour guide
Meals in the itinerary
Admission fees in the itinerary
Rates: $319 per person; code: CBL110
Beijing is a bustling metropolis that is the capital city of China. The city is arguably one of the most historical and cultural cities and ancient capitals in the world and offers more than 200 tourist attractions and 7,300 historical sites. Among them: Great Wall at Badaling, Palace Museum (Forbidden City), Temple of Heaven, which is the largest imperial palace in the world where emperors of old paid homage to heaven, the Summer Palace, plus live entertainment, Chinese operas, acrobatics and traditional dining options
What's included?
3 nights in a Standard Room at the Novotel Beijing Peace
Round-trip airport/hotel transfers on private basis
Other transportations in per itinerary
Full day Great Wall at Badaling & Ming Tombs Tour with Lunch
Full day Glory of Imperial Beijing Tour with Lunch
English speaking tour guide
Meals in the itinerary
Admission fees in the itinerary
Rates: $299 per person
Contact:
(213) 201-5730
[email protected]
usahanatour.net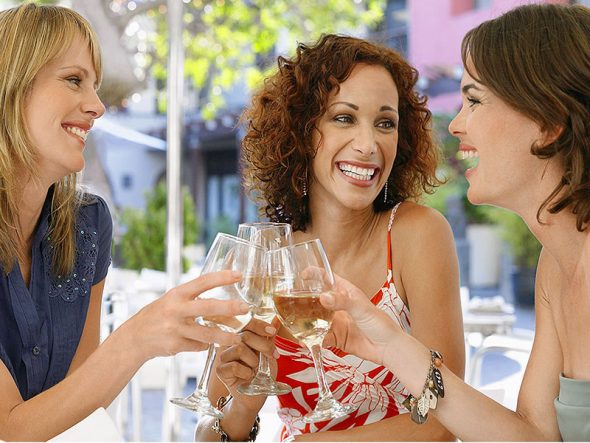 Girlfriends Getaway to Ft. Lauderdale Riverside Park
What could be better for a girls getaway than a look at Elizabeth Taylor's girly "riches" via an NSU Art Museum photography exhibition, a delightful stay at the Riverside Hotel, delectable cuisine and beverages, an all-day Water Taxi pass, and shopping?
Offered Thursday, Friday, Saturday and/or Sunday, the package includes:
-Accommodations in the Riverside Hotel's Executive TowerTickets to NSU Art Museum Fort Lauderdale. Among its current exhibitions is "Catherine Opie: 700 Nimes Road," which presents new and recent work by Los Angeles-based artist Catherine Opie, an essential figure in contemporary photography. On view through June 18, the exhibition features photographs taken over the course of six months at the Bel-Air, California residence of the late actress Elizabeth Taylor. Opie photographed rooms, closets, shoes, clothing and jewelry that reveal an indirect, yet deeply intimate portrait of a life defined by wealth and fame.
-$30 food and beverage credit per room, per stay
-One-day Water Taxi pass. Guests can see Fort Lauderdale via water, enjoying a day on the New River and connecting waterways, while hopping on and off at their leisure while taking in shopping, attractions and restaurants. The Water Taxi runs from 10 am.–11 p.m. and offers several routes and schedules.
-A welcome gift bag, including a savings book from upscale The Galleria at Fort Lauderdale mall containing more than 40 offers, valued at more than $300 in savings.
-Complimentary valet parking for up to two vehicles per room
Dates: available now through Oct. 1
Rates: Package prices start at $179 per room, per night, based on double occupancy (depending on available occupancy and date selected). Up to four people may stay in one room — the third and fourth guests in the room pay an additional $28 per person.
Contact:
(954) 468-1541
www.riverwalkae.com/girlfriends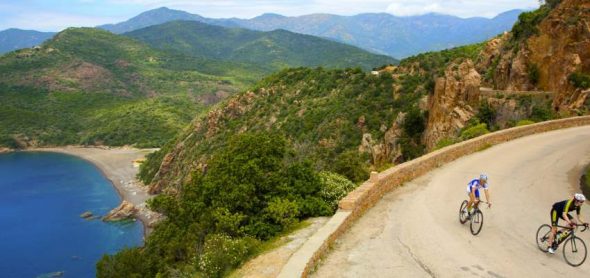 Mediterranean Bike Odyssey
Ride & Seek is running a new cycling tour across three sun-kissed islands at the crossroads of the Mediterranean: Corsica, Sardinia and Sicily. Split into three week-long stages, the "3 Islands Tour" is a journey through the history, food, architecture and traditions of these Mediterranean jewels. Guests ride from North to South, beginning with Corsica, home of Napoleon. Its mountainous north contrasts beautifully with the idyllic beaches and fishing villages. Then, riders head to Sardinia, an island of towering cliffs, beach coves, and history. The final stage is spent biking Sicily where rolling farmland, volcanoes, and a stunning coastline is sprinkled with classical sites in exceptional settings.
The average daily riding distance will be around 50 miles, and extra loop rides will be available for those wanting more hills and ride time. Meals are a centerpiece of the "3 Island Tour," with an emphasis on local cuisine and wine. Lodging consists of 3 and 4 star boutique hotels.
Highlights:
Ride through UNESCO listed Calanques de Piana.
Cycle down Corsica's Costa Verde – one the most stunning coastal roads in the world.
Visit Tharros – a sacred site for the Phoenicians in Sardinia.
Explore UNESCO listed Valle di Templi in Agrigento, one of the most outstanding examples of Greater Greece art and architecture.
Discover the city of Syracuse – home to Archimedes and a rich Greek heritage.
Dates & Rates: The 21-day, 963-mile tour is slated for October 6-27, 2018 and starts at $9,204. The 7-day Sardinia and Sicily stages (279 miles) still have openings for October 13-20 and October 20-27, 2017 and start at $3,345 for each stage.
Contact:
(+61 (0)2) 8007 3337
[email protected]
www.rideandseek.com/epic/3islands