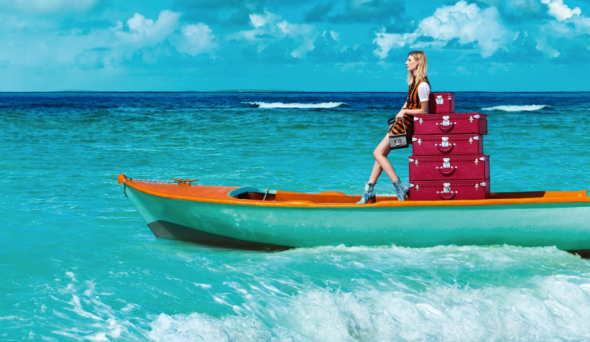 While the numbers are trending down when it comes to counting the nation's plans for summer vacation this year, the numbers show the trips that are planned will involve higher dollars. Fewer adults (66%) plan to take at least one leisure trip during the next six months, down three percentage points from the same period last year (69%).
A survey of more than 2,300 U.S. adults conducted recently by MMGY Global, the largest integrated marketing firm specializing in travel and hospitality, found that while fewer adults intend to take a leisure trip during the next six months, those who do plan to spend more. Specifically, when asked this spring if they plan to spend more, less, or about the same amount on vacations during the next six months compared to the previous year, 27 percent stated they plan to spend more — up five percentage points from the same period in 2014 (22%).
"People may be traveling less, however they are investing more in the trips they do take," said Steve Cohen, VP of Insights for MMGY Global. "More and more consumers are seeking quality experiences when they travel and are willing to spend more on hotels, tours, dining and other items to enjoy the best vacation possible.
Affordability of Travel Returns
The intention to spend more on travel appears to derive from the improved perception of the affordability of travel (one of six factors that contribute to the overall Traveler Sentiment IndexTM or TSI). This factor increased a full 20 points, from 148 in April 2014 to 168 today.
In fact, the affordability of travel was the only component of the TSI to display a significant increase over the previous year, even though the index of personal finances available for travel remained unchanged year over year. All other predictors essentially remained statistically the same as recorded in April 2014.
Financial Factor Concerns
One factor contributing to the improvement in the perceived affordability of travel may be the value of the U.S. dollar against the Euro, which at the time the survey was fielded, was at its highest level since 2003. The declining price of a gallon of gasoline, averaging more than one dollar less in April 2015 than one year ago, also appears to have contributed to this perception.
Business Travel Intentions Robust
Three in ten U.S. adults (31%) plan to take at least one trip for business during the next six months—essentially unchanged from April 2014 (30%). Adults who expect to take a business trip plan to take an average of 3.0 such trips, fewer than the 3.7 trips reported in April 2014.
Related stories: