Golden Girlfriend Travel Deal at Golden Door
Travel deals and this just in: The legendary Golden Door invites friends to luxuriate during "BFF Refresh and Renew" weekends through July, 2015.
The package starts as guests arrive as early on Thursday as they wish to start their adventure and depart by 11am on Sunday. The rate includes all fitness classes and hikes; a facial, two in-room massages, two body treatments, and a manicure or pedicure; all meals and snacks; evening programs and workshops, transportation from and to locations in or around Los Angeles and San Diego; and in-room amenities.
The Travel Deal: $4000.00 for single occupancy or $2,400 each for sharing.
Contact:
(800) 420-6414
goldendoor.com/golden-getaway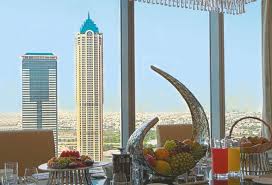 Dubai Summer and a Magnificent Travel Deal
Oberoi Dubai has a "Magnificent Dubai" package with inclusions.
The property overlooks the iconic Burj Khalifa and is located within minutes from Dubai Mall and Dubai International Financial Centre (and is a 20 minutes' drive from Dubai International Airport).
Accommodations in a Deluxe City View Room
Daily breakfast
Complimentary upgrade to Luxury Pool View Room (subject to availability)
Complimentary high speed Internet access
Savings of 20% on Spa therapies
Savings of 20% on food and beverage
Late checkout until 6 pm
Transfers to Dubai Mall with our compliments
The Travel Deal: $216 per room per night (minimum two-night stay) through September 15, 2015.
Contact:
www.oberoihotels.com  

Cruising to the Ancient Wonders of Ephesus
Archaeological tour specialist Peter Sommer Travels will explore one of the greatest sites of the ancient world this year on a series of idyllic yacht expeditions to Turkey's famed city of Ephesus — the one-time capital of Roman Asia, renowned for its Temple of Artemis, one of the seven wonders of the ancient world.
Two different itineraries are available, with a choice of three departures:
Cruising to Ephesus – Beginning in Bodrum, this cruise follows the shores of the ancient regions of Caria and Ionia for an ideal introduction to the glories of Turkey's archaeological heritage. It takes in some of the most impressive and best-understood sites in the country as well as a number of more intimate "off the beaten track" remains, culminating in a visit to the monumental ruins of Ephesus.  Eight days from  $3,400.  Departs Saturday June 6 and Saturday September 5.
Halicarnassus to Ephesus – Visit some of the biggest and best-preserved classical cities in the world, setting out from Bodrum to explore sites where prehistoric, Greek and Roman remains rub shoulders with Byzantine, Seljuk and Ottoman legacies. Highlights include the harbor of Myndos where Cassius anchored after murdering Caesar, the beautifully preserved Hellenistic city of Priene and the great city of Ephesus itself.  Fifteen days from $5,780. Departs Saturday September 19
The Travel Deal: Tour prices include transport, accommodation, most meals, crew and guide services, and all entrance fees and tips on excursions. Airfare is not included.
Contact:
(855) 443-3027
www.petersommer.com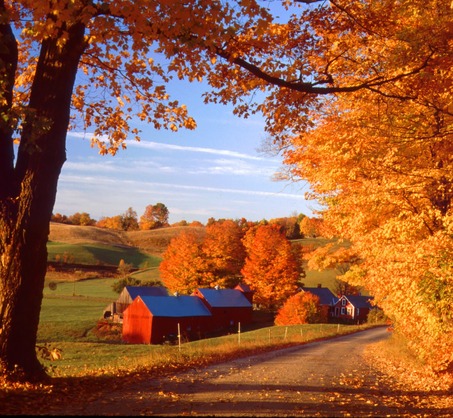 Autumn Glory in New England Canada via Eurodam and Vista Dome
Uncommon Journeys, specializing in luxury train and cruise travel, has a one-time "Journey to Atlantic Canada" voyage through Canada and New England. It features the private streamliner train, the "Montreal Limited," as well as a sailing aboard Holland America Line's Eurodam.
This 13-day voyage runs September 24 through October 6, 2015 from midtown Manhattan toward the 1,000-mile passage up the St. Lawrence River. The cruise passes Boston, Rockland, Halifax, Sydney, Charlottetown and the glorious Saguenay Fjord. An overnight stop in Quebec City includes complete sightseeing of the Old Town, Montmorency Falls and a luxury luncheon. On day 11 guests disembark the ms Eurodam and board Via Rail Canada for a short train trip west to Montreal, for a two-night stay.
The Travel Deal: Fares begin at $3,395 per person, based on double occupancy.
Contact:
(800) 323-5893
www.uncommonjourneys.com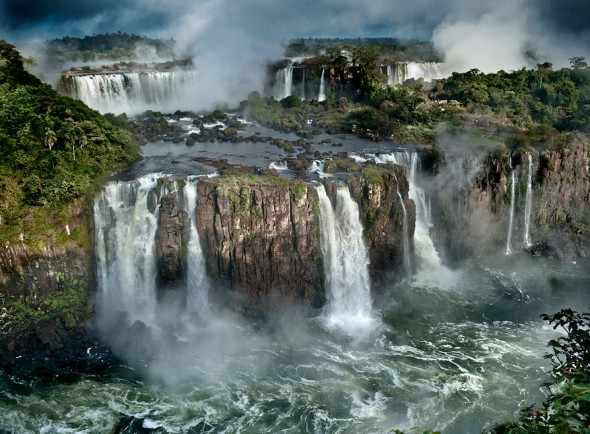 Crystal Crusises offers New Special Values on 2017 Sailings
With the June 30 "Book Now" deadline, which offers travelers thousands in savings for bookings made by that date, Crystal is sweetening the deal with newly added value propositions in 2017.
Travelers who book a verandah stateroom or above on one of  four select Crystal Serenity voyages from the 2017 South America collection can extend their Crystal vacation with special land expeditions to Machu Picchu or Iguazu Falls.
•       Machu Picchu Inclusive Extended Land Program – The three-night exploration of Machu Picchu is offered post-cruise on the January 22 sailing from Colon to Valparaiso and/or pre-cruise for the following voyage from Valparaiso to Buenos Aires on February 8. Luxury land accommodations and all other details are arranged by Crystal's expert team.
•       Iguazu Falls Inclusive Extended Land Program – The two-night expedition tours the famed cascading waterfalls from, both, the Argentinean and Brazilian sides. The complimentary experience includes all luxury accommodations and details, and is available pre-cruise with the March 3 sailing from Buenos Aires to Rio de Janeiro and post-cruise with the March 12 voyage departing Rio de Janeiro for Buenos Aires.
In Crystal is introducing savings for new-to-Crystal guests –up to $4,585 per person for a 2017 Full World Cruise. Combined with the line's "Book Now" savings, first-time Crystal guests can save big on select 2017 voyages in Asia, Australia/South Pacific, South America, South Africa and the Caribbean.
The Travel Deal: Crystal's all-inclusive luxury voyages start at $1,485 per person if booked by the June 30″Book Now" deadline.
Contact:
(800) 446-6620
www.crystalcruises.com