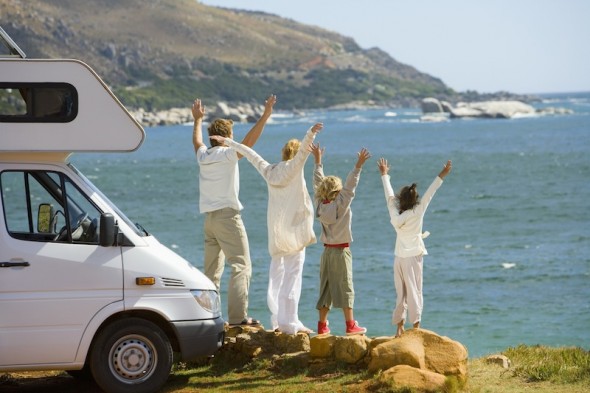 The take on the travel industry as gleaned from the recent American Society of Travel Agents (ASTA) conference in Los Angeles was as encouraging as anything the travel industry has heard so far this year: travel bookings are up from their recession lows – inching toward their 2007 levels, tours are moving away from on-the-bus off-the-bus planning and catering to small groups with tight, customized itineraries, and cruises are more affordable than they have ever been but with many more components to pile on.
ASTA acts as the central membership and advocacy arm for the once formidable class of active travel agents. The four-day travel and tourism industry event presented engaging and informative discussions by the brass of leading travel suppliers for some strong, spontaneous and honest summaries of how the travel industry – the world's fifth largest in international trade –is managing in these hard times.
"We've just finished a major survey of our agents, who said this year has been better than 2011," said John Lovell, president of Vacation.com. "The distribution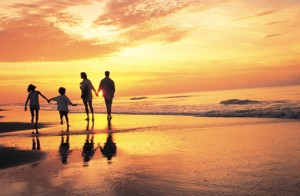 channel is very healthy right now and yes, the cruise segment is challenged but at the agency level it's seeing an upturn."
Chris Austin, vice president of Global Retail Leisure & Luxury Sales for Starwood, agreed that rates and occupancies throughout the Starwood brands are seeing a grand resurgence to pre-recession levels.
But Jack Anderson, Sr. VP of Sales & Marketing for Crystal Cruises, admitted for that industry the numbers could be better.
"Luxury brands have moved up but premium brands have not moved. You have five luxury cruise lines in the 2,000 beds range that have pretty strong parity. They're pretty healthy and working on every incremental area to raise the bar a notch and make the experience that much better all around."
Anderson points to a recent move by Crystal to create a better embarkation experience by implementing two moves that will likely be integrated on other lines: pre-registered embarkation barcodes downloaded from the Web to avoid problems or delays in boarding, and pre-departure port nights that now allow passengers to board the ship the day before their cruise sets sail, giving them a chance to relax into the experience and also enjoy the departure port destination.
Also, Anderson notes that an all-inclusive approach by cruise lines may be more widely adopted. Studies show passengers do not necessarily consume more but they do engage more socially during the trip and have more fun when all the food and beverage elements are included in the price.
"I believe 'all-inclusive' at this point is the minimum bar that will define a luxury cruise," he said.
Intersections with OTA's
All sectors of travel are seeing more penetration by online travel agencies (OTAs) into the business of selling travel to consumers, although each sector may be dealing with this new reality in different ways. For the hotel industry, Austin admits a direct booking from a consumer or from a travel agent through computerized Global Distribution Systems (GDS) remains the ideal way to work, allowing all parties to track a client. But hotels and agents are learning to adapt to the OTAs by making their own deals and reward systems with these online mass booking companies and benefitting from the advantage that the client has already done a fair amount of research before calling an agent.
"We've had to bend over backwards to keep up with the changes," said Lovell from Vacation.com. "But we see that the travel agent relevancy will grow within this context, especially as products and booking methods become more complex."
"Information is becoming almost overwhelming," said Roger Block, President of Travel Leaders Franchise Group, the largest travel agency franchisor in North America. "There's a lot of information out there and it does not matter. All that the consumer really wants is a qualitative assessment of what fits their needs. A traveler's time and money is limited so agents now need to specialize in destination and product. An agent cannot sell every product out there. That product is why a customer comes to that agent.
"We have done focus groups — even 20 year olds run into complications or have multiple people they want to coordinate with and do not want to take the responsibility. They want someone to handle all that," said Block.
One travel agent from Pennsylvania chimed in on that note during the ASTA round table to say he had a couple who had booked almost every element of a complicated trip online and then came to him in a panic – they could not connect the dots. He took all the pieces and helped them out. And also saw the man had misspelled his wife's name on all documents.
"Another thing travelers are doing differently these days is starting their search with Bing or Google," said Chris Kroeger, Senior Vice President of Sabre Travel Network, a behemoth technology network formerly owned by American Airlines that connects travel agents with airline schedules for booking. "And we are watching what happens with Google Flights. Where do these searchers go? The place they go to most is an agency – usually an OTA. Retail travel sellers want to be at the end of that search and play into that search so they can be found. Agents then sift through all that data and collaborate with those clients through their expert recommendations to close the sale."
So, what's hot in sales for 2012/2013? According to Travel Leader's Roger Block, it's river cruising.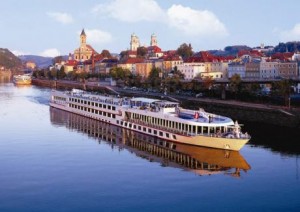 "Those bookings are just booming," says Block. "And we're also seeing interest in Viet Nam and Cambodia. Ten years ago Viet Nam was not on the radar. But in numbers — Europe is where most passengers are heading. Also seeing a lot of people going to South America — Chile, Patagonia, the Amazon — not just Machu Picchu. People want to go deeper. Not just Disneyland, but the Disney Adventure tour."