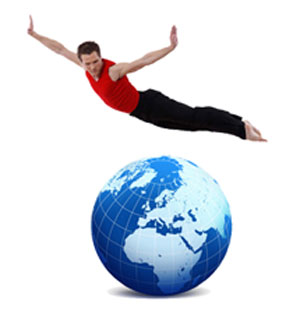 A new study by Egencia, a member of the Expedia group, proves there's plenty of room for travel sellers to get an edge if they're armed with the right information.
Surveying a database of 300 travel buyers world wide and then incorporating information from Smith Travel Research, ARC and OAG filings, Egencia came up with key findings on air, hotel, even car rental pricings that could aid the navigation through the obstacle course that is travel planning.
Looking at the airline industry in North America, for instance, while average ticket prices (ATP) have increased some 6 percent across the board, the survey found that some gateways are more expensive than others. Flights from Atlanta, for instance, rose 11.4 percent ($364) in Q1 2012 whereas flights leaving from Chicago O'Hare saw a .1 percent increase ($349). Flights from Minneapolis rose 12.5 percent ($452) while flights out of Los Angeles rose 0.9 percent ($370). Ticket price hikes have been attributed to higher fuel prices, tighter management capacity and airline consolidation.
Surprisingly, while ATPs in Europe were largely up 5.6 percent, tickets in some European destinations took a dip, attributed to the financial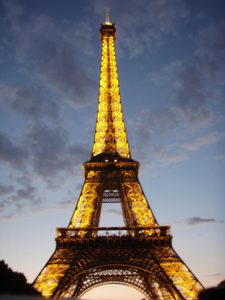 vulnerability of the Euro-zone, increased competition from low-cost carriers and increased competition with high-speed rail. Stockholm and Paris saw ticket prices fall 12.4 percent and 9.7 percent respectively, although Amsterdam saw a spike of 15.2 percent and Barcelona rates rose 13.5 percent. Transatlantic tickets also saw some correction: down 11 percent to Chicago, down 15 percent to Los Angeles and down 4 percent to New York and San Francisco, according to ARC figures.
Tickets sold in the Asia Pacific region have been mixed, with Bangkok ATPs up 17 percent and Beijing gateway prices up 13 percent. However, flights from Singapore, Sydney, Taipei and Tokyo fell 3 to 11 percent. Tickets to key cities in the U.S. – Los Angeles, New York and San Francisco – dropped 4 to 10 percent. The study noted that low cost carrier expansions, major carriers facing losses in market share, and a decrease in business class uptake may be contributing to the dips in ATPs.
On the hotel landscape, hospitality companies showed upticks in room rates nearly across the board for an ADR spike of 6 percent. Only Dallas and Washington D.C. saw room rates fall. New York topped room prices at $201, an increase of 2.8 percent over last year. San Francisco saw the highest spike at 13.9 percent for an ADR of $154.
In Europe, markets that showed solid rate increases.  Stockholm (up 9.2%), Dublin (up 6.5%) and Marseille (up 6.3%) topping the chart. The highest hotel rates can be found in Moscow – up 5.5 percent for an average booking price of $209.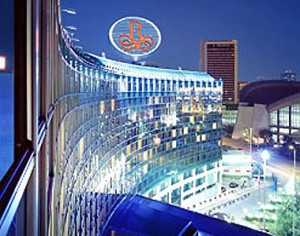 ADRs in Asia-Pacific destinations generally increased, especially in Jakarta (up 23.6%), Seoul (up 15.4%) and Hong Kong (up 12.4%). For the top business markets (Singapore/Hong Kong), limited supply will continue to fuel ADR increases. At $217, Singapore offers the highest ADR in the Asia/Pacific region this year.
For car rentals, the news was largely flat. Daily rates in North America decreased by 2.4 percent on average.
The Take
In putting together these numbers and talking to travel suppliers and travel sellers Egencia came up with a few key insights to make the business of travel flow more smoothly.
"The pricing landscape has made a noticeable – although less pronounced – shift from this time last year," said Chris Vukelich, Vice President, Supplier Relations, Egencia Americas. "We continue to see a return in demand for hotels alongside air. Even though ATPs and ADRs have increased, opportunities for savings can still be found. In addition to the opportune car pricing landscape, travel planners should look to their travel management companies to identify additional savings opportunities in hotel."
Specifically, for purchasing airline seats, Egencia recommends:
Consolidate Bookings
Airlines are more agreeable to negotiating discounts if bookings are consolidated, supported by strong policy tools and backed by reporting and historical data. Airline partners will want a concrete demonstration that travel buyers have implemented strong policy controls to increase share and target incentive goals, allowing corporate clients to shift business to preferred partners.
While buyers should ask for increased discounts for consolidated share, current trends have created an environment where airlines are less willing to expand existing discounts without expanded share.
In addition to fares, consider negotiating airline amenities and perks, such as waived baggage fees, status matches and cabin upgrades.
Companies with international business may want to seek lane fares and/or flat fares, which deliver better discounts than standard percentage discounts.
Book Early
In an era of constrained capacity and rising ticket prices in many markets, booking in advance remains ever more critical. While not every trip is planned early, booking as early as possible ensures choice of route options and lower ticket prices.
Streamline Pre-Trip Approval Processes
Because of constrained capacity and fare accessibility, it's important that organizations respond quickly and efficiently to passenger requests. By responding in a timely fashion to trip approval requests, companies can ensure that their travelers can book and confirm lower priced tickets.
Monitor Airlines Ancillary Revenue
Airlines continue to grow their ancillary revenue, lessening the pressure to garner the full value of a trip solely through
ticket prices. Ancillary revenue includes baggage fees, reservation change fees, and miscellaneous operating revenue (i.e. standby passenger fees.) Travel planners should look for opportunities to negotiate discounts on the ancillary fees that are most important to them.
Take Advantage of Increased Competition
Certain global markets and routes are experiencing pricing battles between established and/or low cost carriers. This can represent an opportunity for savings, but organizations should be cognizant of ticket restrictions from many low cost carriers while ensuring they are comparing total prices, which include ancillary fees, when shopping for tickets. Also, some hidden costs of flying low cost airlines should be considered, such as time to travel to far away airports, waiting time at airports, flight frequency, and the quality of support in case of disruption.
Be Flexible
By opting to travel to leave slightly earlier or later, or to make one stop versus a direct flight, travelers can find additional savings on air ticket prices.
For booking hotel rooms, Egencia recommends:
* Consider the Traveler
* Establish or update preferred supplier strategies.
* Consider Independent Hotels.
Without the need to subsidize costly loyalty programs, these properties may offer better rates and amenities.
* Leverage Hotels That Offer Free or Discounted Amenities
Travelers may want to book hotels with free amenities, such as Internet service, shuttle service, breakfast, and hosted evening events.
* Negotiate for Better Terms and Conditions
Favorable cancellation terms or decreased early checkout fees can add up to significant savings.
* Negotiate Last Room Availability Clauses
For corporate travelers this means that properties must offer negotiated rates even if only one room type is available, resulting in lower ADRs throughout the year.
* Property-Specific Agreements
For corporate travelers, property-specific agreements typically lead to better savings. While chain-wide agreements provide the advantage of a regional discount to companies with geographically dispersed travel patterns, property-level agreements at individual chain properties offer greater discounts. Chain-wide agreements are also very difficult to negotiate without significant travel spend.
* Consider Timing
Corporate travelers may have more favorable results when the negotiation is timed during a slower period for the hotel.
Travel Management Trends
According to respondents of Egencia's survey:
43% of travel agencies and travel buyers expect their travel volumes (number of trips) to increase during the remainder of 2012 (compared with 54% in 2011) with 46% expecting their overall travel spend to increase.
To optimize pricing, 62% of travel buyers said they intend to negotiate more in 2012 (compared to 38% in 2011).
Travel Managers universally identified cost control/reducing spend as the greatest challenge facing their travel programs. Top challenges included:
Cost control/reducing expenses
Traveler compliance/policy enforcement
Capturing a full view of travel spending
Increasing traveler satisfaction
Top cost control measures cited:
Reviewing and enforcing corporate travel policy (68%)
Requiring advance purchase (56%)
Requiring lowest logical fare purchase (49%)
Finally, Egencia found 45 percent of business travelers are permitted to travel in front of cabin seats on flights over nine hours, compared to just six percent of business travelers on flights lasting less than nine hours. Allowing for business/first class travel may be emblematic of companies wanting to be seen as supporting their employees, not just cutting costs.