According to Booking.com, vacations bring people more happiness than their wedding day. In fact, more than half the people surveyed said they prefer traveling over going on a date with their partner; three quarters of those asked would book a vacation to cheer themselves up when they're in need of a happiness boost; seven of ten say the best vacation is one where they can make themselves at home in their accommodation.
"In a world where every dollar and hour count, travelers are looking for a higher return than ever on their investment of time and money. Why take time off and pay money to be more stressed and less happy?" says happiness expert and NY Times bestselling author and speaker, Shawn Achor. "There is a significant correlation between enjoying the planning experience, and happiness during the actual trip – meaning that one of the best predictors of a happy vacation is to have an enjoyable booking process. Travel planned well and instantly booked with ease can dramatically improve travel happiness, no matter what type of stay and trip you seek. This links to my previous researched published in Harvard Business Review indicating that, unlike the average vacation, well-planned, low stress vacations have a 94% chance of returning you to work with greater levels of energy, engagement and happiness.
"Study after study has indicated that there is a huge boost to happiness in the "anticipatory phase," which occurs while planning and visualizing a trip. This new Booking.com research shows how significant this boost really is–on par or better than getting engaged," Anchor continued.
"Based on a decade of research, the greatest competitive advantage in the modern world is a positive and engaged brain. In fact, I recently found that people who take all of their vacation days are not only happier, they are 34% more likely to receive a bonus over the next three years. Happy travel pays."
Recommended by Experts
Frommer, known for its guide books, recently put its writers and editors to the task of finding the best vacation destinations worldwide. The following lists the top 17 winners and reasons they come out on top.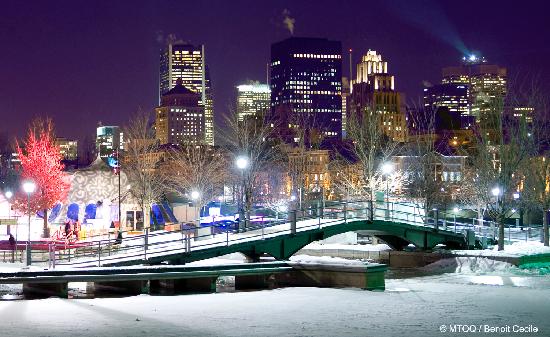 Montréal, Quebec, for the confluence of celebrations surrounding its 375th birthday and the 150th anniversary of Canada
Karasjok, Norway, the best place in the world for Northern Lights during a peak year for that phenomenon
Bermuda, amidst a boom in development of its luxury tourism amenities and expecting the America's Cup in May and June
The Pantanal, South America's massive and wondrous inland tropical wetlands
The Mississippi River, long called "the Spine of America," bursting with a fast-growing cruise industry
Paris, France, because its tourism has dropped in the past year, but it remains as magical as ever
Sulawesi, Indonesia, an under-appreciated island of tiny monkeys, vibrantly colored birds, and astonishing cultural rituals
San Francisco and the Bay Area, which marks the 50th anniversary of the famous Summer of Love with a bounty of events
Fátima, Portugal, commemorating the centenary of its miracle and vibrant with history, architecture and beaches.
Nashville, Tennessee, for its food, whip-smart population, music, and ideal location for viewing the August 21 solar eclipse
The Panama Canal, newly expanded with a more-than-$5 billion set of locks
Nan Madol, Micronesia, because its ancient black basalt temples and palaces are in danger of imminent destruction by natural forces
Volcanoes National Park, Rwanda, the only region where you can see mountain gorillas in the wild, and where tourism is transforming life
Martin Luther's Germany which will spend the year mounting concerts and events for the 500th anniversary of the reformer's world-changing deed.
Katahdin Woods and Waters, Maine, 87,000 pristine acres of forests and streams just inscribed as a National Monument
Haida Gwaii, British Columbia, a recent holiday spot for Prince William and Kate, for its unique wilderness and centuries old cultural links
Doha, Qatar, which is challenging its flashier neighbors Dubai and Abu Dhabi with new attractions, flights, and hotels.