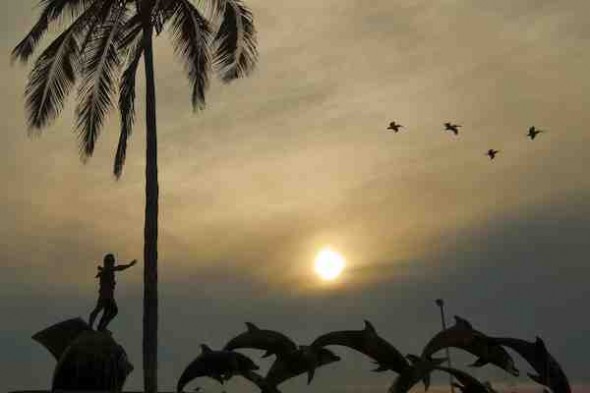 Travel to Mexico these days is getting a lift, literally, from a new U.S. airline company and a lot of tourism board attention on Mazatlan. Mazatlan, the international port of call on the Pacific coast of Mexico is making waves to get out from under some undeserved press and show the world not only is the city safe for tourism, it can pack a lot of value for visitors with the food, beach, shopping, adventure and pampering options to be considered.
Most recently, Cal Jet/Xtra Airways began flying from five feeder markets to Mazatlan with a rate and convenience factor that is fast getting the attention of travel agents and their clients.
The airline makes non-stop flights twice weekly from Los Angeles (Thursday/Sunday); Denver (Thursday/Sunday); San Francisco/Oakland (Friday/Monday); Houston (Friday/Monday); and San Antonio (Tuesday/Wednesday). Flights run on 150-passenger Boeing 737s with three rows for first class. Hot meals are served aboard the 2+ hour flights. The airline offers an option for upgrade at the counter for $79 each way.
Launch rates are $199 roundtrip plus tax through January ($218 from San Francisco), increasing in February to $399 roundtrip from all gateways through April 9, when the airline is expected to renew its contracts. Mazatlan government and tourism officials have chimed into the effort with a commitment of some $10 million for investment in tourism.
The Mazatlan Hotel Association in conjunction with the state government created a strategic partnership in October following research that showed Mazatlan needed more air seats to keep up with growing demand from the U.S. and Canada. During the month of December, U.S.- and Canada-based airlines reported high passenger load factors to Mazatlan, all reaching air seat capacity over 75%: U.S. Airways (94.67%); Alaska Airlines (91.26%); Sun Wing Airlines (90.52%); WestJet (89.54%); and American Eagle (75.24%).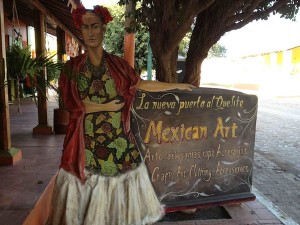 The added lift will help make up for the lacuna in cruise passenger activity the city has weathered since 2011 when five major cruise companies stopped calling on the port town due to reports of violence caused by local drug cartels and possible safety lapses perceived. Princess Cruise Lines, however, has resumed some Mazatlan stops and city officials have been in talks with Holland America and other lines. Some local tour operator companies reported drops of 80 percent in business following the loss of the cruise line calls. Hotels have been limping along with middling occupancies and have turned their marketing attentions toward other countries and attracting Mexican nationals on holiday.
But Mazatlan has not been sleeping while tourism numbers falter. Its top luxury resort beach property, Pueblo Bonita Emerald Bay, is going ahead with plans to add some 600 rooms and complete a designer golf course project. Other tourism products – from zip-line adventures, whale watching explorations, tequila tasting events, colonial tourist town destinations, culinary tours, and art walks have been shoring up their presentations and creating a pleasing and packed menu of possibilities for visitors. The city puts on a major party for Carnival in February, a six-day tradition that dates back to 1898 and is said to be one of the largest Carnival festivals in the world.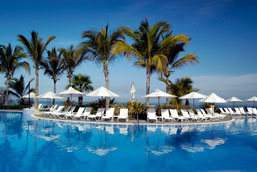 "We're expecting a strong rise again as a result of these promotions and hope to get things back to 2010 levels," says Monica Coppel who represents Go Mazatlan, the state's official tourism board. Another factor expected to make a difference in these efforts will be the opening of the Durango Highway later this year. The new road will connect the Atlantic to the Pacific and cut travel time between Durango and Mazatlan down to two hours from eight. The corridor will provide an alternative to the treacherous Devil's Backbone – a series of hairpin turns traversing the Sierra Madre.
Meanwhile, a massive effort to rebuild and preserve downtown Mazatlan – from the UNESCO-designated, refurbished Teatro Angela Peralta, the exquisite opera house with a sad story built in 1874, to the cobbled corridors of former colonial grandeur that are now teeming with tony restaurants and bistros laid out Venice-style along car-less byways, to the grand churrigueresque cathedral built around the same time by Jewish "converso" architects who embedded stars of David in the window formations, to the ambling downtown market  that is in the midst of being turned into a focused food showcase for the town's culinary traditions. Leading up to the downtown area is a very walkable malecon, an ocean walk that has been cleaned and widened and populated with wild art sculptures by nationally known artists. For exercise buffs the 13-mile long malecon is the longest in Mexico and believed to be the longest in the world.
And travel agents are taking notice. The affordable air fares and new lift are giving new life to the destination as travel agents get busy putting packages together, peppering them with destination adventures and excursions and making sure their clients know of some of the unexpected experiences they can have – and at a value – in this popular tourist spot.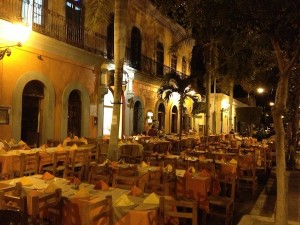 "I never knew any of this was here," says Darlean McClure, owner of O Happy Day travel consulting in Visalia, CA. "I used to send all my clients to Cabo San Lucas, but it has become too expensive. You can buy a lot more for the same dollar in Mazatlan. And the standards and choices I am seeing are very impressive."
The city's official website, GoMazatlan.com, offers a booking engine for hotels but Cal Jet and other airline companies work with Funjet and Pleasant Holidays, among others, to make Mazatlan an easy packaging venture.