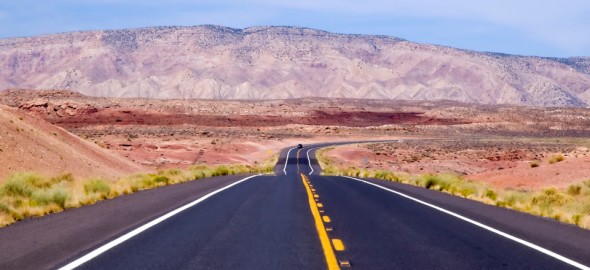 A recent survey from CheapCarRental.net has determined the top ten cities not to drive in if you have to rent a car there. The survey compared and ranked 50 destinations in the USA based on their car rental rates for the summer period spanning June to August 2012 and not surprisingly found Anchorage to be the priciest place to rent a car.
Visitors who want to walk off the plane and into their road trip will find themselves spending at least $95 a day to do so in a bottom of the fleet model. Alaska's largest city came in slightly ahead of Honolulu, Hawaii, where the daily rate was $94. Third most expensive was Washington, D.C. with an average rate of $81.
The following table shows the ten most expensive destinations to rent a car in the USA. The prices shown coincide with the average daily rate for the cheapest available car in each city. Each respective city's airport was chosen as the Pick Up and Drop Off location.
Anchorage $95
Honolulu $94
Washington, D.C. $81
Denver $79
New York City $78
Boston $74
Charlotte $73
Detroit $65
New Orleans $63
Jacksonville $62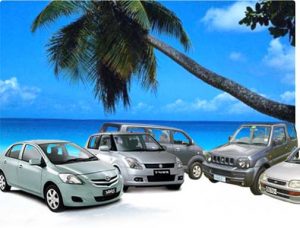 Car Rental-Friendly Cities
On the other side of that survey are the top ten U.S. cities where renting a car is most affordable.
Columbus
$28
Milwaukee
$29
Albuquerque
$30
Fort Lauderdale
$31
Las Vegas
$32
Salt Lake City
$34
San Diego
$34
Phoenix
$34
Los Angeles
$35
Miami
$36
Tampa
$37
Renting a car is one sector of the travel industry that does not see a lot of price fluctuations or discounting due to economic waves or world events. Car rental companies keep a tight fleet inventory and have no problem pulling up the rates during high demand times.
The average daily cost to rent a car in the United States during the first quarter of 2012 decreased slightly over year before (about 5%) to $40.92, according to Travel GPA, which surveyed nearly 1 million transactions by U.S.-based travel management companies.
Car Rental Savings Tips
Still, some common sense practices allow for deals to be found and dollars to be saved, even if those dollars are being dealt in Anchorage. For consumers seeking their keys to the city, here are some practical pointers.
* Summers and holidays are peak times for travel and also peak days for car rental rates so travel at off times, if possible.
* Look beyond the big brands. Try large aggregation sites like CarRentals.com, Autolash.com, and CarRentalExpress.com, where it is possible to compare brand prices and save as much as 30 percent for off-brand transactions. A new German company, Sixt, which is entrenching in the Miami/Ft. Lauderdale/Orlando areas, boasts rates of less than $20 a day and may be a good place to get a deal on status rides, such as Mercedes and BMW.
* Get out of the airport. The four largest U.S. rental car companies combine to account for nearly 97 percent of the market at the top 50 U.S. airports. To go with a name brand and collect the points without mounting a big bill, that same agency in town will cut a much better bargain.
* Bargain. It's always possible to get a perk, a discount, even a week's worth of driving for the cost of what might be three days if you work the math with the customer service representative. Seven days at $15 a day may end up costing less than three days at $50 a day.
* Prepay/pre-fill-up. There may be incentives available for paying ahead of time.  Make a plan to fill the tank before dropping off the car. Short of missing a flight or playing VIP for a day there is really never a good reason for taking on the agency gas pump surcharge.
* Finally, find that AAA card or Costco card and use it. Rental car companies honor discount codes given to members of businesses they partner with. Check coupon sites or frequent flyer membership sites for ongoing promotions. Rental car deals, like buses, come down the road all the time.