Your Own Private Canadian Club:
Fairmont's Winter Jet-Set Splurge 
In celebration of Canada's 150th birthday, Fairmont Hotels & Resorts and Air Canada have partnered to unveil an extraordinary new package, Après in the Air, a collection of offerings and experiences that provide unparalleled access and adventure at three of Fairmont's most iconic Canadian properties.
The Après in the Air package includes a round trip for 58 people by private charter with Air Canada's all Business Class private charter service, Jetz, and stays at the iconic Fairmont Château Laurier, Fairmont Le Château Montebello and Fairmont Tremblant. The adventure begins with the transformation of the private jet into a rich, cozy Fairmont-inspired ski chalet, creating the ultimate "après ski" experience at 30,000 feet, and continues once wheels touch down in Canada.
Each Fairmont destination offers winter activities and local experiences including dog sledding, ice skating, snowmobiling, ice fishing, horse-drawn sleigh rides, skiing, and curling. Inspired cuisine from notable Canadian chefs are featured at each stop. Guests will also be able to enjoy luxurious pool and spa treatments at the world's largest log cabin, Fairmont Le Château Montebello; explore the scenic village at the foot of the mountain from Fairmont Tremblant; and feel instantly transported to a French château amidst the nation's capital at the landmark Fairmont Château Laurier.
Dates: Through end of year
Rates: $300,000 for three nights (one night at each property)
Contact:
(800) 257-7544
mailto:[email protected]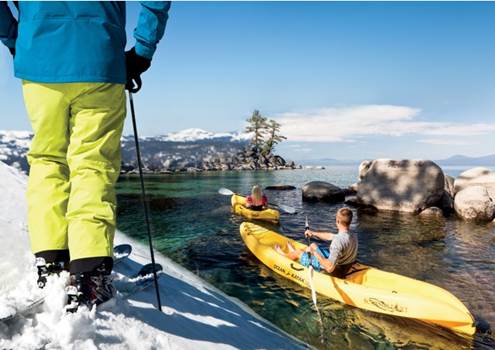 After the Snow, The Glow: Ritz-Carlton Lake Tahoe
The Ritz-Carlton, Lake Tahoe, the first and only AAA Five Diamond resort in the Lake Tahoe region, has launched an exciting new program – the Après Adventurist that runs year -round. The proigram encourages guests to explore the beautiful, natural surroundings that Lake Tahoe has to offer in unexpected ways.
Après Adventurist Winter Package
This package allows guests to seamlessly transition from an eventful day in the snow to a calm and cozy atmosphere in their suite or guestroom carefully prepared by the Après Adventurist, who will light the in-room fireplace, prepare appetizers and warming beverages, and curate complimentary board games and movies. A soothing bubble bath can also be waiting for adventurers seeking to relax aching muscles. The package includes personal ski valet services with the Après Adventurist who can escort visitors through an action-packed ski experience or be on-hand to facilitate gear drying, morning boot warming and welcome-back glasses of Moët & Chandon after a day on the slopes. Personal concierge service for all dining and activity reservations will also be provided throughout the stay.
In other seasons, Après Adventurist will assist guests with all of the activities the lake has to offer, including boating, stand-up paddleboarding and water skiing.  The Après Adventurist will also serve guests who prefer to remain lakeside, providing an array of thoughtfully curated items and activities to make sure no guest is left wanting.
Rates: The Après Adventurist Winter Package starts at $999 per room.
Contact:
(800) 241-3333
www.ritzcarlton.com/LakeTahoe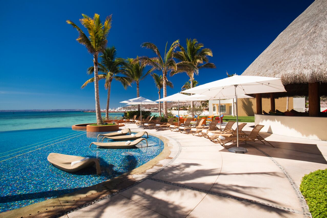 La Paz for Lovers at CostaBaja
This month, visitors can treat themselves to a romantic getaway to CostaBaja Resort and Spa. Located in La Paz and set along the Sea of Cortez, couples can relax and unwind with a romantic massage for two, indulge in a five course tasting dinner with wine pairings and explore the natural local treasures.
The "Rendezvous for Two" package includes: 
5 days and 4 nights in a deluxe room with an ocean view.
Buffet breakfast
One 5 course tasting dinner and wine pairing
One couples massage at Espiritu Spa
Taxes, and service
Dates: through February 
Rates: $820 per couple
Contact:
(877) 392 5525
CostaBajaResort

Romantic Rediscovery in San Diego at Kona Kai 
This month, traveling couples can relive their honeymoon romance with Kona Kai Resort & Spa's "Fall in Love Again" package. Guests can enjoy accommodations in a deluxe guestroom with a Marina or San Diego Bay view, a bottle of sparkling wine, and a box of chocolate truffles upon arrival. On Valentine's Day, guests can also impress their beloved with an elegant waterfront dinner at the signature Vessel Restaurant that is located on the tip of Shelter Island. A specially curated three-course Valentine's Day dinner is offered at a prix fixe price of $60 per person.
The Noble House Resort brings fresh, California-contemporary island-inspired décor on the tip of San Diego's historic Shelter Island with amenities and experiences that embrace its unique location and historic past. It has 129 guestrooms, a marina, 55,000 square feet of versatile indoor and outdoor meeting space, and is located just ten minutes away from the San Diego Airport and the historic downtown Gaslamp Quarter.
Dates and Rates: The package is available throughout February with rates starting at $189 per night.
Contact:
(619) 221-8000
www.resortkonakai.com.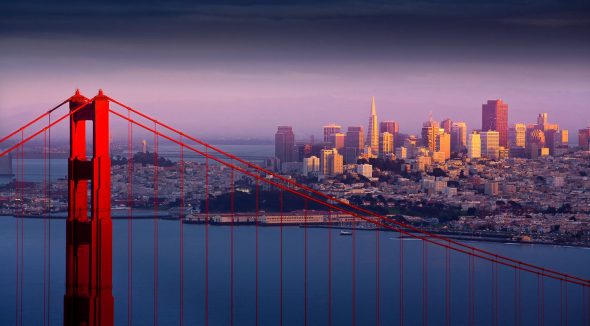 10 Must-Try San Francisco Restaurants for 2017
ATwater Tavern (295 Terry Francois Blvd.) 
Specializing in "classic" San Francisco cuisine driven by seasonality and sustainability, ATwater Tavern offers American fare such as fried and seared calamari, cioppino and 100% grass fed tri-tip off the Santa Maria Grill. Opened in May 2016, the restaurant is the ideal spot for date night, the perfect cap to a vacation, happy-hour patio bites or to celebrate a special occasion. In the growing Mission Bay neighborhood overlooking AT&T Park, ATwater Tavern won't be a secret much longer. www.atwatertavern.com

Salt & Straw (2201 Fillmore St.)
The much-adored ice cream emporium Salt & Straw is opening its first shops in the city this spring on Fillmore Street and in Hayes Valley. The San Francisco scoop spots will feature a menu of flavors created just for the city, and part of the profits will benefit local schools. Yes, they will still be bringing their much-beloved flavors down from Portland, too. http://saltandstraw.com/sf-locations
China Live (644–660 Broadway St.)
Chinatown is getting a huge new destination in 2017 from a team of partners, including George Chen, called China Live. The complex will clock in at more than 30,000 square feet. It will house a market, retail and the lively all-day Oolong Café on the ground floor and a craft cocktail bar, lounge and elegant restaurant. www.chinalivesf.com
Finn Town Tavern (2251 Market St.)
Described as a "tavern with a twist," Top Chef alum Ryan Scott's highly anticipated Finn Town opened in December 2016. Culinary tourists craving an "only in San Francisco" dining and drinking experience will discover a menu where the food is unpretentious and the drinks, described as "strong and satisfying," include a few named after individuals who once lived or worked here, including the "Call of the Wild", named for author Jack London, and the "Milkman", which honors the legacy of Harvey Milk.  www.finntownsf.com
Barcha (28 Fremont St.)
Barcha is a Mediterranean bistro with a Parisian flair, serving healthy, fresh and satisfying dishes with Turkish, Tunisian and Spanish influences. Opened in November 2015, it is still a hot spot.  The focus is on mezze, which means a lot of small plates.  Signatures are the chicken croquettes, lamb meatballs, grilled duck kefta, chickpea falafel, shakshuka and fire-roasted eggplant. www.barcha-sf.com

Waxman's (900 North Point St.)
Opened in Ghirardelli Square in Fisherman's Wharf in March 2016, James Beard Award-winning chef Jonathan Waxaman's newest namesake plays on the Bay Area's seasonality and homegrown ingredients in simply prepared California- and Italian-inspired dishes. The menu offers ingredient-driven pastas, wood roasted farm stand vegetables, meats and fish and fresh salads.  http://waxmanssfo.com

Hitachino (639 Post St.)
International chef Noriyuki Sugie has been collaborating with Japan's Kiuchi Brewery—which brews Hitachino Nest—for the past eight years, and will be opening a craft beer bar with them. Hitachino beers will be served on tap from kegs and there will be some exclusive San Francisco brews. Whether guests want snacks or a full meal, an izakaya-like menu will offer a range of options. www.hitachinosf.com
Alba Ray (2253 Mission St.)
From the minds behind Popsons, one of San Francisco's most drool-inducing burgers, comes their newest concept, a Cajun restaurant due in early 2017. There will definitely be classics like boudin balls with pickled peppers and creole mustard, frog legs sauce piquant, shrimp and grits, and crawfish boils when in season. Even the bar ha a Cajun beat with N'awlins-style cocktails like the Sazeracs.
RT Rotisserie (101 Oak St.)
The team behind San Francisco's beloved Rich Table will be bringing a casual and approachable rotisserie chicken restaurant to Hayes Valley with, set to open in early 2017. The menu will be inspired by the comforting meals that husband-and-wife team Evan and Sarah used to refuel with after ski trips: rotisserie chicken, warming soups, California-inspired salads, oysters and hearty sandwiches.
Babu Ji (280 Valencia St.)
Jessi and Jennifer Singh, the team behind the widely popular Babu Ji in New York City, bring their creative and fun approach to Indian dining to San Francisco's Mission District, where the duo originally met. The food at Babu Ji, opened in November 2016, is simple yet remarkable as it's made from high-quality ingredients and offered in a creatively driven and regularly changing menu that spans Indian street food, cross-regional curries and tandoori specialties. http://babujisf.com