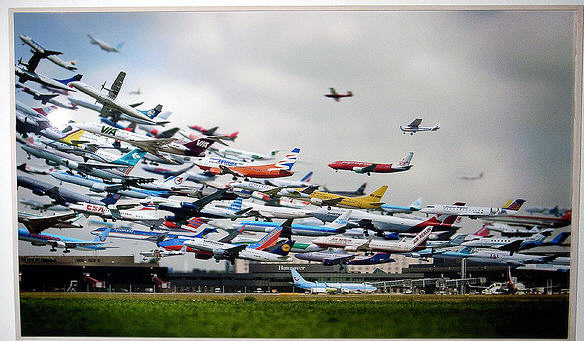 While the Airline Reporting Corporation (ARC) is reporting relatively flat sales of tickets by travel agents so far this year, the nation's airlines are reporting upticks in fee revenues and passenger satisfaction despite tales of crowded flights and myriad passenger discomforts.
U.S. airlines collected more than $6 billion in baggage and reservation change fees from passengers last year — the highest amount since the fees became common five years ago. The airlines collectively took in $159.5 billion in revenue in 2012 and after expenses showed a 3.7 percent profit margin, most entirely from the baggage and change fees.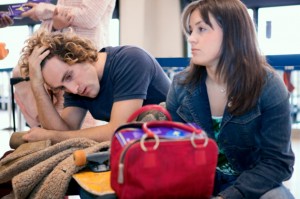 Delta took in the most in fees ($865.9 million from baggage alone) but because it also carried more passengers last year the sum is based on volume. Per passenger, Delta collected $7.44, considered the industry average, while budget carrier Spirit Airlines collected a whopping $19.99 per passenger in baggage fees last year, on average. The U.S. legacy carriers recently added to their winnings with a wind-up in change fees: $200 from what was $150.
Still, fees aside, Americans are traveling and not counting their pennies at the ticket counter. Some 55 percent of all travelers still check their luggage either all or some of the time, according to a survey by the GO Group, an international ground transportation service provider. And an annual study by J.D. Power & Associates looking at 11,800 passengers flying on major North American carriers from April 2012 through March 2013 says customer satisfaction is the highest it has been since 2007.
The largest improvements in satisfaction were seen in the areas of boarding, deplaning and baggage handling, the study said. And while baggage fees is still a sore spot in the flight experience, numbers indicate that perhaps flyers are accepting they are here to stay. Alaska Air was the favorite among the top six mainstream carriers, while JetBlue took the lead for the eighth consecutive year among low-cost carriers.
However, despite this encouraging look into passenger satisfaction, airports across the nation no doubt have their work cut out for them this summer. According to Airlines for America flyer numbers are up a percentage point from a year ago (209 million, inching up to pre-recession levels) and those flyers can expect planes that are, on average, 87 percent full.