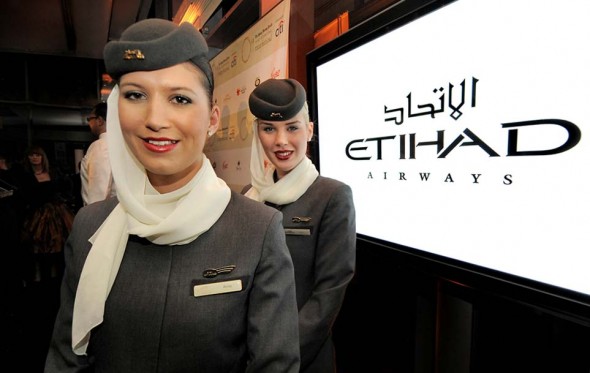 Los Angeles will soon have a new airline company to add to the list of airlines vying for the international luxury traveler and the business flyer. Etihad Airways, a relative new comer to the airline game, is flag carrier for the United Arab Emirates out of Abu Dhabi, and will be launching daily Boeing 777-200LR service from LAX beginning June 1, 2014.
The notable west coast departure joins Etihad's building North American service from New York, Chicago, Washington DC, and Toronto and opens up markets where, according to CEO James Hogan, there is a lot of room to expand.
Sweetening the new long-distance service is an agreement in the offing between Abu Dhabi and the U.S. to place Customs and Border Protection agents at the Abu Dhabi airport to screen U.S.-bound passengers before departure for a smoother re-entry experience. Similar are in effect between the U.S. and Canada, Ireland and some Caribbean islands, resulting in bolstered air traffic on those routes.
For now, Emirates is handling most of the lift from Los Angeles to the UAE through Dubai. The new Etihad service will carry 237 passengers with eight first class suites, 20 business class flatbed seats, and 189 economy seats. The schedule calls for a Los Angeles departure at 4:15 pm with a 7:35 pm arrival in Abu Dhabi on the following day. A return flight leaves Abu Dhabi at 8:45 am and arrives at LAX at 2:15 pm the same day.
"There is enough room for two carriers in this market and, as Abu Dhabi is three hours from the India subcontinent of 14 million international travelers, it's clear that the routes from Los Angeles can help fill this demand," said James Hogan in a recent interview in Los Angeles.
Hogan has long been considered the wunderkind of the airline business hailing from a lengthy career that involved stints at (now defunct) Ansett Australia, British Midland International (now part of British Airways), Hertz, Forte hotels, and, most recently, the Bahrain-based airline Gulf Air.
He joined Etihad, which had ambitions of turning its young regional airline into a global powerhouse, in 2006 following tenure with Gulf Air that took the perennial money-losing operation into profit in just four years. When Hogan took over as CEO of Etihad Airways, the carrier flew 1.5 million passengers per year and was barely known outside of the Gulf. That figure has now risen to more than ten million with a series of routes, partnerships and stake holdings that now have Etihad flying in plane or name to all corners of the globe.
Over the past two years Etihad has spent more than $1 billion buying up equity stakes around Europe – once a region that blocked the airline through restrictive landing policies. Those include acquisitions at Air Berlin, Aer Lingus (Dublin, Hogan says, is Etihad's most profitable European route with 10 flights a week) and Air Serbia, as well as deals with Jet Airways of India (and Jet's coveted gate slots at Heathrow), Air Seychelles, and Virgin Australia. What follows is what Hogan describes as a flow system, allowing Etihad to benefit from a constantly moving and changing pattern of demand. He has in place a formula for seeing profit from each departure city Etihad serves within three years of service. In Los Angeles, that formula includes a dedicated luxury lounge at the Tom Bradley International Terminal.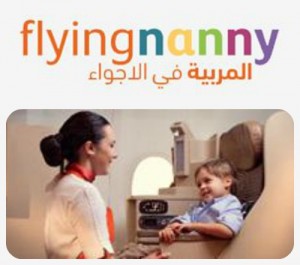 Etihad's competitors – once Lufthansa, British Airways and Air France — are now mostly Emirates and Qatar airways, also deep pocketed and offering similar service and luxury on their flights. The decade-old airline seems ripe for the competition, however, offering 2- to 4-class service on its fleet of mostly 777s (Boeing 787 Dreamliners and10 A380s are set for delivery next year to be launched on flights to Abu Dhabi from New York, London, Sydney and Melbourne) and such amenities as onboard childcare (note: the Flying Nanny), world-class flying chefs, a 600-movie entertainment menu and Wi-Fi throughout the flight. Showing a progressive streak, Hogan boasts that Etihad has ten female pilots on staff and a phalanx of female engineers.
Flying now to 94 destinations in 45 countries with reports of $42 million in 2012 (nearly tripled from 2011) speculation has been rife about Etihad's next moves – or acquisitions. The possibility of Alitalia has been raised, also Poland's LOT and maybe "lean in" with Ryan Air, but Hogan is staying tight lipped.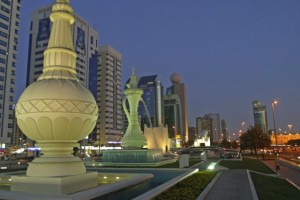 Supporting the fast growth of Etihad (Arabic for "unity") is the vision of Abu Dhabi's speedy evolution from an oasis of tents in the desert to a shimmering Shangri-La of glass and steel on the sand. Already, the city is benefitting from the building of world-class museums (Guggenheim of the Orient, and Abu Dhabi's own Louvre), a Formula One race track, Ferrari World and what the city hopes will be the largest water park in the world, a Cleveland Clinic with 300 U.S. trained doctors, beyond six-star hotels – including the iconic Emirates Place and the Yas Viceroy Abu Dhabi that has the Formula One race track running through it, universities, convention traffic … "We are anxious to get Americans to Abu Dhabi," Hogan adds.
Contact:
Etihad Airways
(877) 690-0767
SImilar Stories: