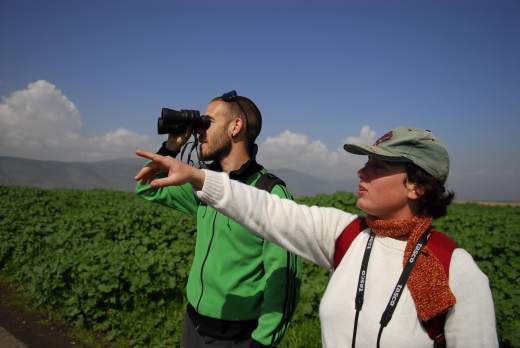 Travel in the age of Google, world economic recession and technical innovations piling on faster than Higgs particles around the Hadron Collider can be a complicated topic, indeed. But one San Francisco-based travel-focused think tank, Skift, thinks it has tapped into the hot list of the world's most defining influences on travel for 2013.
The 13 key trends may not be surprising or unknown, but framed through the company's filters of information gathering and analysis, they present a compelling look at where travel has been and where it is going.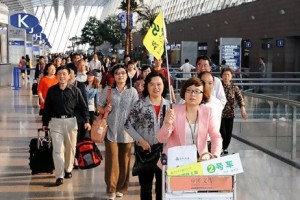 1) The year of the Chinese Tourist
As 2012 saw more than a billion tourists crossing international borders, Chinese tourists have formed a formidable share of the pie – counting 16.6 million in 2002 to70.3 million in 2011 (and expected count 82 million for the latest tally with a 17 percent rise). And as those numbers are expected reach 200 million by 2020, the world needs to prepare. This means, in the least of things, hiring Manadarin speakers at critical intersections of hospitality, service and commerce and creating a strategy to handle and maximize this coming wave.
2) Ancillary Fees. They're Here!
We've seen a continuous battering by fees in this industry. First there was the bundling and unbundling of fees in a barrage of crazy-making policy that continues to plague the travel industry from the airlines. These include checked bag fees, meal fees, ticketing fees, pillow fees, seat-choice fees, advanced check-in fees, perhaps bathroom fees are in the offing. These fees amounted to more than $36 billion in fees in 2012, and growing. Hotels watched and learned. Many now charge fees for what had been elective services: Wifi or newspaper, even formerly included services, such as maid service. However, the focus on fees has forced some hotels, who were adding them as a matter of course to now explain these charges and even offer something of value for them. Consumers are wising up and asking questions and more regulations of such charges may be in the offing.
3) Booking Hotel Reservations on the Fly
Mobile phone apps are both the creative blessing of the digital age and the curse of the wheels of commerce. Consumers can easily compare rates, check availabilities, bargain down, trade up and arrive minutes later through a feast of last-minute hotel booking apps.
How this consumer empowerment will affect hotels and hospitality companies, how they will adapt in the future is a hot topic of an evolving and heated conversation.
4) The Age of Transparency
No longer can hotels and booking engines hide behind complicated algorithms to explain their rates away and penalize travel planners who may pay a higher rate for booking early. New apps make it possible for a consumer to book a hotel room at the lowest available refundable rate and the app service automatically re-books the reservation in the future if the rate drops. Such technology will soon extend to airlines and other parts of travel industry.
5) A World of Hungry Tourists
As a new genre of tourism, food travel, grows teeth, we are starting to see a trend in more serious travel, authentic travel, experiential travel that will grow with the demands and interests of sophisticated travelers. Whole Foods has caught on to this trend and is launching Whole Journeys, worldwide tours focused on the production and consumption of food.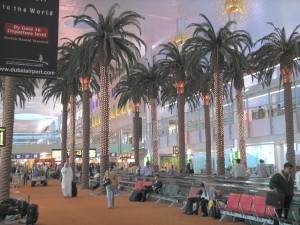 6) The Airport is the Destination
You need only touch down in places like Dubai or Inchon to see what airports can become. These are massive cities with hotels, endless promenades of shopping,branded dining, spas, business pods and comfortable sleeping corners. Dubai International Airport was perhaps the first to truly catch onto this concept and build a bazaar of duty-free shopping with kiosks selling gold by the ounce. It was and is not unusual to see travelers routing themselves through these destination airports where choice is possible.
7) The Movie is the Destination
In many films it is not surprising for the setting to be the star, even more than the characters themselves. Lawrence of Arabia, Dr. Zhivago, Out of Africa and more recently Middle Earth. Tourism New Zealand created entire successful campaigns around the Ring and Hobbit films. Los Angeles has been doing this for years, with a whole tourism sector focused on stars, settings and studios. Destinations are getting wise to this and finding ways to market according to films that have been set there or attracting films to be shot there. This angle works particularly well with international visitors.
8) The Battle for the Biggest Digital Map
As travelers become more and more reliant on smartphones for navigation, the world will belong to companies that can locate, read, communicate and guide travelers toward the destination of their choosing or, perhaps, a sponsor's choosing. Skift expects navigational information inside public transport, walking directions and offline viewing to be a big push for now, and the battle of content acquisition for location players like Yelp, Lonely Planet, and Foursquare to be fierce.
9) Better Flying through Mobile
In-flight entertainment is changing by giant leaps inside an industry that has been stuck in the middle seat for decades with either no entertainment or pre-programmed entertainment aimed at the lowest common denominators. Now with in-flight Wifi and personal devices that allow passengers to pre-download or stream their distraction of choice, travelers can say goodbye to the $2 headset and Disney feature and iPad up. Airlines are able to load on plenty of inventory into their own digital delivery systems as well. But the consumer is no longer dependant on the airline for entertainment and can plan and play their way more painlessly through long-haul flights.
10. Cool, Cheap Hotels
Not everyone wants to stay at the Four Seasons but that does not mean a night in a flop house. Affordable accommodations are cropping up in a new breed of design-focused properties made for today's young travelers. That means a focus on free Wifi and lots of outlets, space to work, even community work spaces and a sleek, minimalist design theme in a well-located spot. Somewhere between budget or smart luxury hotels, they feature clean, bright designs and rooms that cost less than most mid-range tourist hotels. These are especially popular in Europe (think CitizenM, Superbude) and are beginning to be seen in the U.S. (The Jane, the Pod Hotel and the Yotel in New York).
11) Blurring the Boundaries of Business and Leisure
Business travelers are going rogue. They are shaking the shackles of stodgy corporate booking practices and going for more experiential spots offering deals and a sense of place. With a majority of business travelers now working for companies that do not have managed travel programs, business travelers turn to such sites as Airbnb and Flipkey to find unusual stays. That said, expect better user experience, design and flexibility for business travelers going ahead from mobile hotel and air booking apps.
 12) Looking to the Gulf for Global Aviation Models
What we know: flying with a U.S. airline can be a difficult, and uncomfortable, if not aggressive and humiliating experience. What we also know: flying with an airline such as Emirates, Etihad and Qatar is not. These countries have invested much into the planes, the hubs the infrastructure and the service and have done much of it right. Emirates has won consistent praise and international awards for service and performance and were the first to turn the international airport experience into a destination. As these airlines continue to define the bar in long-haul aviation it will be harder and harder for other airlines to catch up. Expect more international partnerships as these airlines expand their reach and possibly redefine the acceptable inflight experience.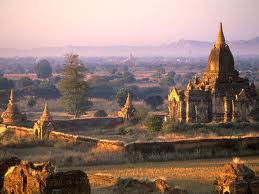 13. Lure of the last Unknowns and the Rise of Myanmar
The opening-up and the rise of Myanmar over the past year has truly given the tourism industry something to watch moving forward. Though barely ready for primetime, travelers of all budget classes are willing to take their chances and put the tiny country north of Thailand on their map of plans. Yangon, the former capital and main gateway, is the fastest growing hotel market in the world with a tiny inventory of rooms that sell out fast. The total tourist count crossed the million mark last year and, as tour operators are ramping up, will be a story of growth and struggle in the coming years. Still, for all its growing pains, it is the country to watch and learn.
Similar articles: