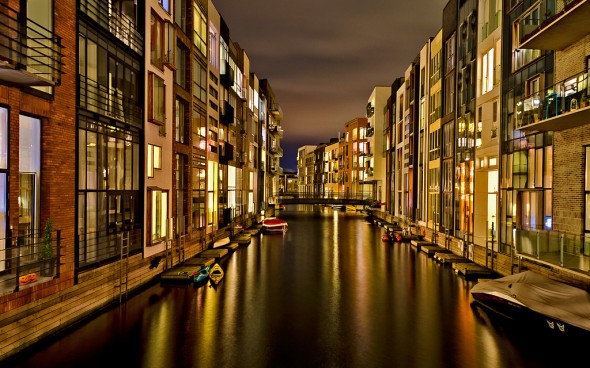 Copenhagen can be wonderful, indeed, if you skip the mermaid selfie and head straight to Copenhagen's hip meandering districts for some neo-Dansk design and adventures in New Nordic tastes.
Still a city built on fairytales, there is no better place to exchange modern-day myths than Copenhagen's outdoor bistros serving legendary the smorgasbord and rich craftbeer. But Copenhagen, now a city of more than two dozen Michelin-starred menu venues, offers much more than open-faced sandwiches to tell the tale.
Copenhagen is by anyone's description an eating town. The city harbors Noma, considered the best restaurant in the world year over year by UK-based Restaurant Magazine. And Copenhagen continues to spearhead the New Nordic Cuisine movement. Claus Meyer, co-owner of Noma, even created a New Nordic manifesto that states first and foremost how all ingredients must be fresh, biodynamic and things that can be foraged or grown right there in a seasonal northland garden.
That means fresh takes on forest game and north sea aquatic favorites, which now get hit with lots of root vegetables, ancient grains, a cornucopia of berries, peppercorns, thick creams, curries and an assortment of picklings.
Small and compact as Copenhagen is, it is mighty efficient in design and provides a perfect place to spend two days or two weeks and hit all the highlights. Denmark is a country of six million people but easily gets nine million tourists a year moving through its colorful canals, bike-crowded byways, botanical gardens and castles, artistic street scenes and soaring museums. What there is to do can be done: eating, shopping, browsing, looking, drinking, listening and more eating and drinking. Worry not. Calorie counts come down in the walking and biking. Copenhagen is far from a sedentary destination. It speeds along at a New York pace but knows how to stop and taste the Carlsberg.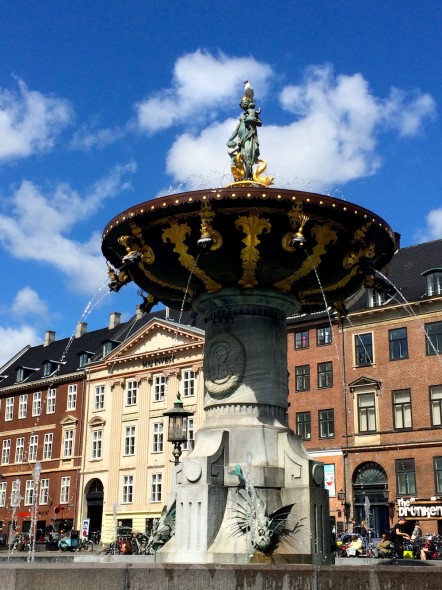 Copenhagen Do List
While everything in Copenhagen is close, (even Sweden is close – 20 minutes away over the Oresund bridge to Malmo) stay in Vesterbro, Norrebro or Istedgade in properties that range from royal to royally inexpensive and bohemian.
Both Norrebro and Vesterbro are older neighborhoods that have seen better days but they have been rehabilitated into a certain grandeur that might compare to New York's East or Greenwich Village with galleries, tony revamped townhouses/design offices, art bars, fashion boutiques and bursting-at-the-seams restaurants. Long crowded boulevards of shops and cafes see constant streams of chaotic, yet orderly pedestrian and bike traffic – and make no mistake: the bikes in this city come equipped with beer holders.
Still, there is a certain intolerance of tourists who tend to wander wide-eyed amid the throngs on the sidewalks without regard for the rules. Those rules? Everyone has their lane – the walkers, the riders and the lines in both directions. These are lines that shall not be crossed without risking a cling-a-ring and a pointed sneer that you should know better.
But that is about the worst that can happen to you in Copenhagen, beyond the possibility of paying more than you think you should for an open-faced sandwich in a popular tourist area. Copenhagen is a very sensible place where the maps get you where you want to go, where coffee tastes like coffee should, where prices are on par with American cities and where people speak frighteningly excellent English.
Recommended: the Copenhagen Card. It starts at 48 Euros (around $53 for 24 hours, $73 for 48, etc. Guide and app included.) for admission to 74 attractions, free local transport and discounts on a slew of dining options and services. Two children up to 9 years old go free with adult card.
Start with an orientation – Copenhagen style. That means an hour-long canal tour (these were built 400 years ago to enhance Copenhagen's convenience for trade and commerce as a seafaring city) passing top landmarks, such as architect Henning Larsen's Copenhagen Opera House, the glassed-in Black Diamond library, the quaint historic townhomes of the Nyhavn area that once housed wealthy merchants and nobility, the icy, design-forward geometry of the city's seaway, and, of course, the mermaid. (Free with Copenhagen Card)
Musings in Copenhagen
Copenhagen is a city of museums, including living museums if you count the enclave of Freetown Christiana – a hamlet of 800 or so residents that is still a tiny Danish utopia from the '60s and '70s. It lives on today in a colorful collection of cottages, marijuana gardens (it's legal to smoke here, although not in Copenhagen itself) and outdoor music platforms (the small fee for a guided tour is worth the tariff).
Art lovers will want to hit the National Gallery of Denmark for darkly literary Norse art (find your Munchs here) as well as a prodigious permanent showing of Northern European art from 1300-1800, many culled from private collections of the kings.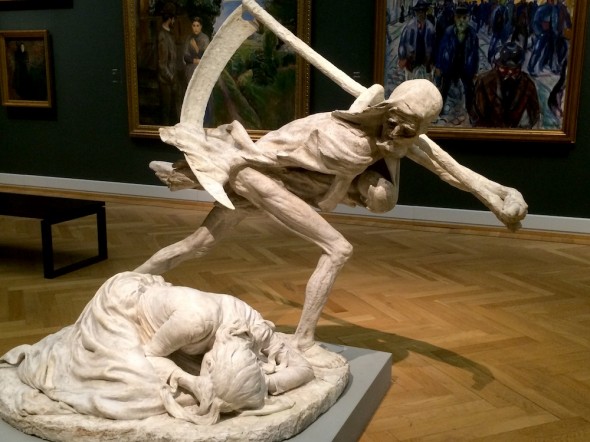 An easy take-in in the Vesterbro area is the New Carlsberg Glyptotek in Copenhagen. It's a grand, turn of the century building that contains the largest collection of ancient art in Northern Europe and a significant collection of Danish and French works from the 19th and 20th centuries. Don't miss the Winter Garden there – an original Belle Epoch-style domed café that serves cakes and light dishes made mainly from organic and sustainable ingredients.
The National Museum of Denmark puts the location in perspective covering some 14,000 years of Danish history from reindeer hunters to Vikings to recent evolutions in culture and civilization. It is located in The Prince's Palace, built by Nicolai Eigtved between 1743 and 1744 for Danish Crown Prince Frederik V and preserves its elegance amid great halls and wide corridors that still contain many of the original materials and furnishings.
While most museums take Mondays off. One museum that does not is the Museum of Copenhagen, a small an unimposing detour along the broad boulevards of Vesterbro, a short hop from the Central Train Station. The precious spot offers a scaled model of medieval Copenhagen and allows visitors to delve 300 years into the city's past in clothing, furnishings, even letters belonging to Soren Kierkegaard (who is buried here in the Assistens cemetery in Norrebro just blocks from Jægersborggade, one of Copenhagen's top eating districts).
Then there is the Design Museum Denmark (also closed Mondays) that will immerse the curious in the flow of spoons, the wonders of winged lighting and the possibilities of the chair. On any day, however, there is the SAS hotel, now the Radisson Blu Royal Hotel. At 20 stories it is one of the tallest structures in the city and still carries the mark of its original owner, Scandinavian Air Systems. Designed by Arne Jacobsen in the late 1950s as the largest hotel in Denmark, the lobby still unfolds in Jacobsen's designs – the iconic Swan and Egg chairs, the birds nest chandeliers. Suite 606 in the hotel is preserved in its original décor – a set right out of Mad Men – and is nearly always booked.
Tivoli Gardens is another living museum of sorts, keeping one hand securely in 2015 and another in 1843. You can almost see Seurat's famously pixilated bustles and umbrellas moving around the pond of swans. Most of the original structures are long gone and rebuilt but the 100-year-old Rutschebanen wooden roller coaster still offers a thrill or two amid the flying swings, the twirling hot air balloons and classic amusement park kitsch.
Spend some money (starting at about $500/night) and stay at the Nimb, a five-star boutique property right on the edge of the park for easy ins and outs. Afternoon tea in the library is a tradition at this 106-year-old hotel, where the accommodations are sleek and contemporary.
Market in Copenhagen
Shoppers will head to Stroget, a pedestrian shopping artery that cuts through the heart of Copenhagen and remains one of the longest pedestrian byways in Europe. Find stop designer stores here, along with small boutiques, selling shoes, furs, bowls, maps – and Legos. Yes, Legoland starts here, with a fun shop featuring odd creatures and a mini plastic Copenhagen street scene.
Don't expect bargains in this city but feel free to browse the George Jensen confections and buy the latest in Danish designed salt and pepper shakers.
Mouthwatering Copenhagen
You can go there for the Danish and coffee (the bakery chain Lagkagehuset does this best).
You can go there for the dinner and call it an experience. Recommended: Noma, of course, but be prepared to make a lot of phone calls. Noma is just the start. Restaurant Tarnet is an adventure in taste and location in its spot at the top of the Christiansborg Castle, home of the Danish Parliament. You will be joined by a smattering of relic statuary, amazing views and a modern Danish menu that includes free-range pork back with salt-baked shallot, veal cheeks and pickled spruce buds, and tatare of Danish beef. Founder Ramus Bo Bojesen has had a long career working with French Michelin restaurants and maintains a passion for chocolate – offered here in desserts and digestive warm cocoa concoctions made from wild beans from Bolivia.
Also recommended: Almanak at the Standard, a Streamline Moderne former customs house on the harbor overlooking the city's seaway skyline. The menu here meets the reputation – items are fresh and in season (amazing what you can do with rhubarb!) and may be unusual – baked skate wing with apple vinegar – or somewhat usual: grilled lamb, green asparagus and rhubarb chutney. After dinner, head up to the jazz club also housed in the Standard, or head over to the D'Angleterre.
The D'Angleterre is as grand as it gets in Copenhagen and has roots that extend to the 1700s. Find there the city's only Champagne bar, Balthazar, where the wealthy and hip meet up. Marchal, a Michelin-starred restaurant, offers a fusion of Nordic and French tastes mingled with plenty of caviar.
Meat Market
Every city should have a Meatpacking District in Copenhagen style. The old cobblestoned enclave by the harbor still packs in the meat by day but at night its takes its cues from New York and opens chic culinary dining spots (recommended: Kul for Nordic comfort food with Asian twists) and watering holes – all hot spots for the young, restless and artistic.
Saturdays at the Meatpacking District are a confluence of outdoor specialty dining stalls full of cheap gourmet treats. On the way, stop at the flea market selling old books, paintings from people's cellars and unearthed boxes antique northland tableware.
Foragers can head to Torvehallerne and find a complete fantasy of Nordic Cuisine from coffee to gourmet oatmeal with cheese to hanging herring to gourmet chocolate, all sold in sparkling indoor/outdoor glass stalls.
Made for Stays in Copenhagen
Find a plethora of hotels, from budget and backpack hotels to luxury. Some 64 percent of the city's hotels are classified as eco-friendly. Recommended: Absalon Hotel. The property is clean, whimsical, small, manageable, comfortable with décor out of a theater designer's head and rooms that overlook a courtyard and city rooftops. It's located in the heart of vibrant Vesterbro, five blocks from the Meatpacking District and a skip to the Central Station. Rooms start at $139 and come with a generous breakfast buffet each morning. Umbrellas are complimentary, but it's a BYO for bath and shower items. Bike rentals area available here, with maps.
Airport to city center is about $40 by cab or free by train to Central Station with a Copenhagen Card (travel time takes less than 20 minutes). Airline: Norwegian Air Shuttle, for the best air deals from New York, Los Angeles, Las Vegas, Orlando and Oakland.
Information: www.VisitDenmark.com
Related Stories: