Every other week Travel-Intel brings the latest deals on travel from destinations and resorts all over the world.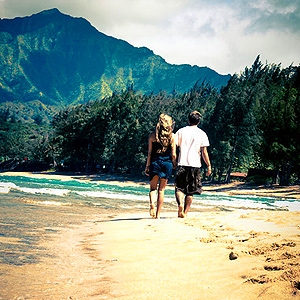 Autumn in Hawaii: Island Style
Fall is an ideal time to visit Hawaii, with lovely tropical weather and fewer crowds than the busy summer season. And now Hanalei Colony Resort is making a fall getaway even more enticing by offering 30% off room rates for stays from October 15 through December 15. The small, laid-back hideaway is found on a long curve of uncrowded beach near the end of the road on Kauai's north shore. No resort fees here, and resort amenities include free parking, guest barbecue and picnic areas, a guest laundromat, twice-weekly maid service, and a newly-renovated and expanded swimming pool facility with a whirlpool spa. Hanalei Colony's fall special of 30% off is applicable to rack rates at the resort in all categories, which range from $270 per night for Garden View to $415 per night for Premium Ocean Front units.  (Two-night stay is minimum).
Call (800) 628-3004. www.hcr.com, or email [email protected].
The Fairmont Kea Lani in Maui has a fifth night free/breakfast included promotion going at the all-suite property for 2013. Booking can be up to day of arrival, although blackout dates apply. For 2012, an Aloha Savings promo brings 30% savings on accommodations through December 20, with bookings made up to 14 days prior to arrival. Villa suite bookings include a complimentary upgraded rental car and valet parking.
Call (808) 875-4100 or (866) 540-4456, www.fairmont.com/kea-lani-maui/
Thanksgiving in Mexico
St. Regis Punta Mita, located just 45 minutes north of Puerto Vallarta, is putting on an unforgettable meal celebration in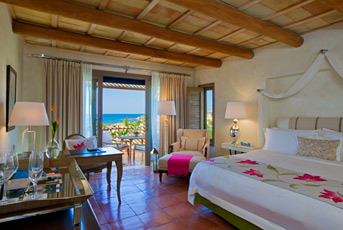 paradise. The Thanksgiving in Paradise promotion takes place over the Thanksgiving Day holiday and includes a gourmet four-course Thanksgiving dinner for two at Sea Breeze Restaurant, St. Regis signature butler service and Children's Club access for kids 5-12 years old. Rates start at $439 per night for this promotion and a three-night stay is required.
Call (877) 250-8871, www.starwoodhotels.com/stregis/
Mexico's Islands of Loreto on Sale through Alaska Airlines
Villa del Palmar at the Islands of Loreto, the newest member of Villa Group Resorts, has three air-inclusive packages on offer with air travel to Loreto by Alaska Airlines.  The Grand Loreto Adventure, Experience Loreto and Reach for the Stars packages – which are available as 4 day/3 night packages with extra night options – highlight the Loreto region and Villa del Palmar with all inclusive packages that start at $789.00 per person based on double occupancy, plus taxes.
Primary departure gateway is Los Angeles LAX with originating destinations of Seattle; Portland; Vancouver, B.C.; the San Francisco Bay Area and the Los Angeles area.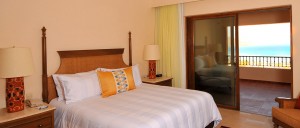 Grand Loreto Adventure Package: included guided participation in unlimited scuba diving, fishing, snorkeling, paddle boarding, kayaking,  hiking, mountain biking and a boat tour of the Islands of Loreto. Prices start at $1,220 per person based on double occupancy, plus taxes for three nights.
Experience Loreto Package
For those who want to explore Loreto on their own. Prices start at $789 per person based on double occupancy, plus taxes for three nights.
Reach for the Stars Package
The all-inclusive Reach for the Stars package includes meals and beverage service and access to the resort's three restaurants, turtle-shaped swimming pools and all resort facilities. The Reach for the Stars package starts at $966 per person based on double occupancy, plus taxes for three nights.
The Air/Hotel Loreto-based packages are available through April 30, 2013. Call (866) 209-0726, www.villadelpalmarloreto.com
Winter on Sale in Europe with Design Hotels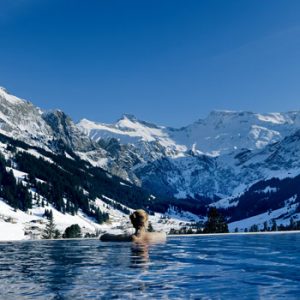 Design Hotels, with chic boutique properties in Austria, Finland, France, Germany, Italy, Portugal, Spain and Turkey has generous 3-for-2-nights and 7-for-5-nights deals available for the winter holidays.
Savor the holiday spirit in one of Europe's grandest capitals with Hotel Sezz Paris, a renovated Art Nouveau building by celebrated French designer Christophe Pillet. Then there is The Cambrian in the Swiss Alps with great slopes just outside the door, plus a Finnish sauna and spa treatments for recuperation and authentic regional cuisine at the restaurant. The four different options are:
–  3 for 2: one complimentary overnight stay (minimum length of stay three nights)
–  7 for 5: two complimentary overnight stays (minimum length of stay seven nights)
–  Upgrade: free upgrade to the next available room category (minimum length of stay two nights)
–  Value: save up to 14 percent off the best available rate (minimum length of stay two nights)
Contact: Design Hotels Winter Specials for travel between Oct. 29, 2012 and March 17, 2013.
(800) 337-4685
www.designhotels.com/winterspecials