At the Virtuoso travel industry conference taking place in Las Vegas this week, Travel-Intel sat down with JoAnn Kurtz-Ahlers, CEO of a precious collection of high end hotel and resort properties around the world, to discuss some of the issues facing independent properties in an ever burgeoning landscape of large chains and hospitality sub-brands. Here are some of the concepts that came out of that conversation.
Hotels and resorts have to be a lot of things these days.
They have to be:
Vacations within a Vacation
Mini Museums of Art and Design
Curators of local experience
Quarries of Social Capital
Models of Ethical Values, especially regarding Sustainability
Interpreters of destination
Showplaces of the latest Technology
Magnets for Health and Wellness practices
Prototypes for the Latest Styles of Good Living
Matchmakers for Social Possibility .. and …
Innovators for Smart Building and Interior Design
In this sped up world where new trends crop up as fast as you can make a new meme pop out of FaceBook, the larger hotel companies and chains are responding by developing sub-brand niche concepts in battleground places – SoSofitel as a fung shui, fashion designer-themed fusion concept in Bangkok. Or Andaz, a smaller and chicer outreach from Hyatt Hotels, created to resonate with the millennial business traveler.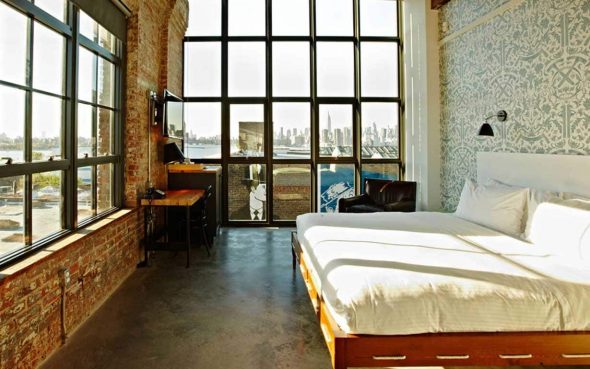 Eventually, many independent properties and chains get folded into bigger companies anxious to create a welcoming front to consumers that eschew the bigger, more established brands and seek places that create buzz and youthful appeal. We have seen this with Kimpton, for instance, which joined IHG in 2015, or the Autograph Collection, a burgeoning group of intriguing independent properties owned by the Marriott Corporation.
For independent hotels and resorts, trying to compete in this fast morphing landscape without losing their core can be like trying to change your looks, personality and career in midlife. There is only so much you can do and in the end, you are still you. Even with your new face you are going to look ridiculous in that mini skirt.
A resort can add an app, let's say, but is that really as powerful as, say, Hilton Hotels, which might offer an app that can book a room from a phone screen, even book a particular room from that phone, book room service, order pizza, request extra towels, add Honors points and turn that phone into a room key all from the same app? Should a 12-room oceanfront resort on a remote island in the Indian Ocean really try to compete with that?
Rather, there is room for all. There is room in a hospitality landscape for couch-surfing Air BNB-style businesses, for legacy-style hotel chains, for the designer sub-brands they spawn to match the younger and more restless customer base, and for the independent hotels and resorts that are, in the end, the retreats people seek when trying to escape from an ever more speedy treadmill of daily life and changing technologies.
And we are seeing this played out every day with our hotels and resorts.  Kurtz-Ahlers & Associates represents some 80 luxury hotels and resorts and specialized tour products around the world, chosen for their uniqueness. They are valued for their singular approaches to being that place or experience consumers will choose because of the way they present their location, or the way they incorporate the good life, or the way they position art and style in their precious boutique designs. It may be the one-of-a-kind experience a traveler seeks in Outer Mongolia with a stay at the Three Camel Lodge – literally a few fancy yurts in the Gobi desert with gourmet meals and yak tea served all day. You get candlelight dinners under a universe of stars; a chance to look for dinosaur eggs in the morning, and then gaze at a horizon at sunset, which literally explodes with fire.
It might be a new resort in the Yucatan, where guests can swim in an underground spring right on the property; or a resort in the Bahamas owned by David Copperfield and wrapped in a magical experience that only he could create.
Or it might be a simple farmhouse in Vermont, where exquisite meals are customized every time, and each accommodation is hand-designed and features world-class artworks, with windows looking onto 300 acres of forest and streams.
This rarified layer of hotel and hospitality experience is playing out in a setting of ever more vexing manners of distribution. While pressure is on for hotels to compete with a maddening array of gimmickry and discounts, many independent hotels are doubling down on what they are, whom they serve, and what purpose they serve in this chaotic digital age.
Properties are digging in with personalized service, amenities based on location and local tradition and experience focused on peace, calm and wellness – all very analogue concepts in the evolving world of hospitality. And we believe there is, and will remain, a place for that.