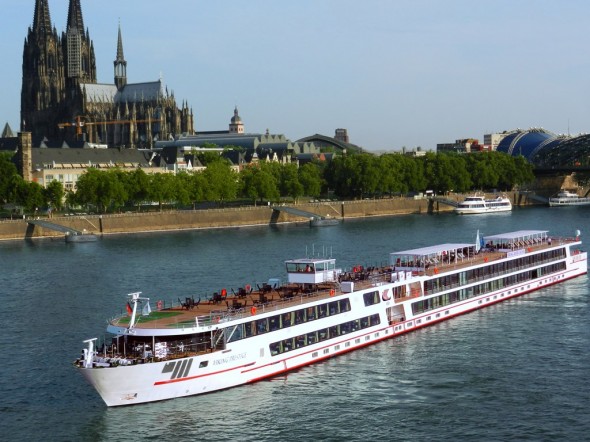 If you think the top trend in travel is overwater bungalows over warm shallows, inexpensive facelifts in fancy foreign medical resorts or following Travel Channel personalities into unimaginable dining experiences, think again.
According to travel experts who participated in the annual  Travel Trends Survey by Travel Leaders, the single hottest travel trend these days is European river cruising

. The overall top domestic and international destinations for the coming year are Las Vegas and Caribbean cruises, respectively. This year's results also reveal that 85.7% of agents indicate that 2014 bookings are on par or greater than this time one year ago — 94% of those surveyed state client spending will be the same or higher in the coming year.
This survey, based on actual booking data, was conducted by Travel Leaders Group from November 11 – December 14, 2013, and includes responses from 1,358 U.S.-based travel agency owners, managers and frontline travel agents operating under the Travel Leaders family of brands.
"Demand (for Euro river cruising) is definitely outpacing supply even as major river cruise lines build more ships. The continued success of river cruising is just one of many positive stories in the New Year," said Travel Leaders Group CEO Barry Liben.
"Also exciting in our results are the unique destinations that are starting to gain a foothold with our Travel Leaders Group clients as the 'next great' place to visit. At one time, Burma seemed off-limits due to its former government. But since its peaceful transition in 2010 to a civilian reformist government, this still relatively isolated nation is really opening up to tourism, and a growing number of American travelers are responding to its truly exotic allure."
Top "Up and Coming" International Destinations:
Europe "Up and Coming":

Croatia (25.6%)
Iceland (14.8%)
Turkey (13.6%)
Czech Republic (12.1%)
Portugal (12.0%)
Note: Last year Iceland was fifth on this list with 9.9%. Delta Air Lines began serving Iceland's capital of Reykjavik in 2013 and will resume service for Summer 2014.
Pacific "Up and Coming":

New Zealand (30.1%)
Tahiti (16.9%)
Fiji (13.0%)
Bora Bora (11.5%)
Australia – Queensland (5.9%)
Note: New Zealand continues to capture the public imagination through high profile films like this year's "The Hobbit: The Desolation of Smaug."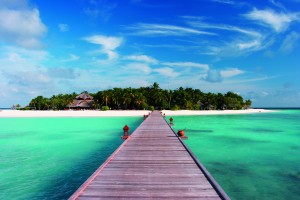 Asia/Southeast Asia "Up and Coming":
Vietnam (38.0%)
Burma/Myanmar (11.9%)
Maldives (11.4%)
Seychelles (8.6%)
Indonesia (7.4%)
Central/South America "Up and Coming":
Peru (17.6%)
Brazil (16.8%)
Panama (16.3%)
Ecuador and Galapagos Islands (16.0%)
Argentina (12.2%)
Note: Peru is increasingly on more "bucket lists" thanks to Machu Picchu, while Brazil is hosting the 2014 World Cup and the 2016 Olympic Games.
Top Destinations: U.S. and International Based on Actual 2014 Bookings:
1.       Las Vegas, NV
2.       Orlando, FL
3.       Maui, HI
4.       Cruise – Alaska
5.       New York City, NY
6.       Honolulu, HI
7.       San Francisco, CA
8.       Fort Lauderdale, FL
9.       Cruise – Hawaii
10.     Los Angeles, CA
2014 Top International Destinations      
1.       CRUISE – Caribbean
2.       Cancun, Mexico
3.       CRUISE – Europe (Mediterranean)
4.       Rome, Italy
5.       CRUISE – Europe (River)
6.       London, England
7.       Punta Cana, Dominican Republic
8.       Paris, France
9.       Playa del Carmen/Riviera Maya, Mexico
10.     Montego Bay, Jamaica
Related Stories: