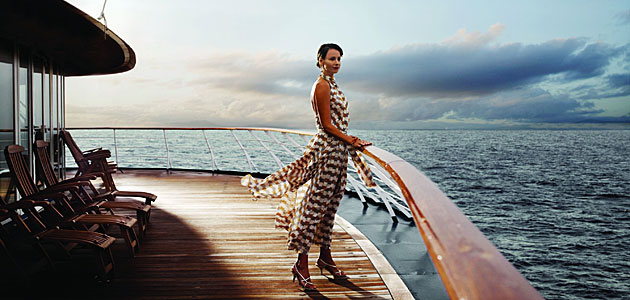 What does the future hold for luxury travel? The top layer of wealth in the U.S. is only getting wealthier and spending, although taking on shadows of more careful decision making, is in no process of slowing.
Rather, a new survey by TIME Inc and YouGov shows that luxury spending and luxury travel spending among affluent and wealthy households in the U.S. will increase by approximately 6.6%over the next year — driven in large part by double-digit increases in spending among millennials.
The Study has been monitoring the spending habits of the wealthy one percent of Americans for the past decade and presents an in-depth profile of the world's most elite consumers, Insight comes from some 6,141 affluent respondents in 14 countries (2,958 in the U.S.).
Driving the Majority of Discretionary Spending
This year, discretionary spending among the top 10% in the U.S. is expected to exceed more than $406 billion in the ten major categories monitored by the survey, driven primarily by increases in spending on automotive, travel, dining out/home entertainment, and fashion.
A third (32%) of all spending will be for a new car, with 28% of affluent consumers intending to purchase one in the next year and almost one in four (22%) planning to spend more than $70,000.
Leisure luxury travel is expected to grow the most among all categories studied, with an increase of 15.9% from 2014 to $115.2 billion. When asked about passions, travel was the top response (67%), followed by "spending quality time with my family" (65%).
Dining out/out-of-home entertainment is anticipated to climb 4.8% to $53.9 billion, which represents 13% of discretionary spend.
Apparel, Accessories, and Handbags are collectively expected to rise 6.9% to $37.4 billion, representing nine percent of discretionary spend, while the remaining three categories, Jewelry, Watches, and Home Décor, will see a 5.8% decline.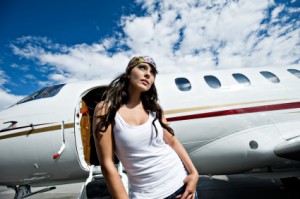 Millennials and One-Percenters on a Spree
While luxury spending is expected to see gains across all age and income groups, the largest increases are projected to occur among matures (12.2%), millennials (11.4%), and one-percenters (10%).
Spending increases among matures is driven primarily by travel and dining out, while millennials are seeing increases across the board, including travel, dining out, fashion, apparel and accessories, as well as items for the home. Spending among one-percenters is currently at unprecedented levels and estimated to rise across all categories measured in the survey, except fine jewelry and watches, which tends to fall short in projections, but in actuality recoups from unplanned purchases, such as special occasions and holidays.
"The propensity and proven spending for luxury goods and services among millennials confirms their importance in a category that has often been unattainable for this segment," said Caryn Klein, Vice President, Research & Insights of Time Inc. "Millennials are a critical group to understand because of the differences in their values, communication, and how they shop for luxury. At the same time, we continue to see the significance of the boomers, estimated at 4.1%. Boomers carry strength in assets, which give them the distinction of representing the age group with the capacity to purchase the greatest amount of luxury goods, services and travel."
While an increase in discretionary spending across the top 10% bodes well for luxury goods retailers and service providers, and the economy at large, indications show that this is still a world filled with complexity and nuance. In analyzing the attitudes, moods, values, and habits of the global top 10%, the survey revealed two major themes that motivate the behaviors of the affluent class: the formation of a global affluent culture and a shift we have coined Enlightened Choice.
Formation of a Global Affluent Culture
According to Cara David, managing partner of YouGov: "As affluent and wealthy families around the world recover and thrive as measured by their success, happiness and optimism, an interesting phenomenon has developed in the form of the global adoption of common perspectives, standards and expectations among the world's top 10%. These standards seem to be forming a culture that, in many ways, supersedes their national culture."
The global 10%'s growing sense of exuberance and eagerness to spend is motivated in part by living a debt-free life. Seventy percent of US respondents have no credit card debt and 43% of the one-percenters have no mortgage. Despite thriving, there are global concerns that weigh significantly on the mind of the global affluent class. These concerns include unquantified risk, including terrorism and personal safety and security; political uncertainty, in the context of public corruption, and economic ambiguity, both national and global; global warming; and social justice, including climate change, income inequality, and the gap between the 1% and the 99%. As a result, respondents overwhelmingly support the old phrase that, "discretion truly is the better part of valor," and 75% agree that people who have money should keep it under the radar.
Enlightened Choice: The Power Shift
Dr. Jim Taylor, senior advisor to the study, noted, "We are entering an age where luxury consumers around the world are becoming less loyal to brands. According to our data, as these consumers approach a major purchase, the number of brands in consideration expands and the willingness to spend more, likewise, increases. Single brand loyalists are nearing extinction as people use their digital resources to bring a pocketful of brands to the same marketplace."
This doesn't mean that brands don't matte, Taylor emphasizes. Rather, the consumer is more empowered to make richer, more enlightened choices, spurred primarily by technology in the form of comparison shopping via smartphones and online reviews, and a preference for a more personalized buying experience. This shift in control is having a significant repercussions for luxury brands and luxury brand managers.
Methodology
Survey targeted 6,141 affluent respondents in 14 countries (2,958 in the US). In the US, the top 10% is defined as households that earn more than $120,000 in discretionary income per year are surveyed. For the purpose of the Study, the sample is subdivided into three independent random samples: Upper Middle Class, Core Affluent, and the Top One Percent, assuring representation at each level.
Related Stories: