Americans are still sorely lacking when it comes to taking that so elusive summer vacation and it turns out that there are some states where this offense is more pronounced than others. Idaho, New Hampshire, and Alaska hold the top spots for the states with the most workers leaving vacation unused. Looking at cities, Washington, D.C., San Francisco, CA, and Tampa, FL are home to some of the most under-vacationed employees in America.
Five States with the

Most Unused Vacation

STATE
% WITH 
UNUSED 
DAYS
UNUSED 
VACATION
DAYS
DIRECT 
SPENDING
POTENTIAL
Idaho
78%
3.1 million
$433 million
New
Hampshire
77%
2.7 million
$552 million
Alaska
73%
1.7 million
$651 million
South 
Dakota
73%
1.8 million
$404 million
Oklahoma
69%
9.7 million
$690 million
Five States with the

Least Unused Vacation

STATE
% WITH
UNUSED 
DAYS
UNUSED
 VACATION
DAYS
DIRECT 
SPENDING
POTENTIAL
Maine
38%
2.6 million
$700 million
Hawaii
39%
3.3 million
$4.4 billion
Arizona
41%
11.4 million
$3.2 billion
Alabama
41%
10.1 million
$818 million
Wisconsin
44%
10.6 million
$1.6 billion
Five Cities with the

Most Unused Vacation

CITY
% WITH
UNUSED
 DAYS
UNUSED 
VACATION
DAYS
DIRECT 
SPENDING
POTENTIAL
Washington,
D.C.
64%
17.3 million
$3.8 billion
San
Francisco,
CA
64%
12.8 million
$3.1 billion
Tampa,
FL
62%
5.1 million
$1.2 billion
Los
Angeles,
CA
62%
32.5 million
$6.4 billion
Boston,
MA
61%
11.6 million
$2.4 billion
Five Cities with the

Least Unused Vacation

CITY
% WITH
UNUSED 
DAYS
UNUSED 
VACATION
DAYS
DIRECT 
SPENDING
POTENTIAL
Pittsburgh,
PA
40%
4.6 million
$696 million
Chicago,
IL
44%
18.2 million
$3.5 billion
Phoenix,
AZ
44%
8.2 million
$1.6 billion
Orlando,
FL
45%
4.7 million
$3.4 billion
Miami,
FL
45%
10.2  million
$2.4 billion
More than half (54%) of employees still left time on the table in 2016. Nationwide, U.S. workers took an average of 16.8 days of vacation in 2016, turning the trend line in a positive direction after losing almost a week of vacation time since 2000. This was up from 16.2 days in 2015. This, however, is a far cry from the 20.3 day long-term average from 1976 to 2000.
Summer Vacation Not A Lost Cause … Yet
After a dip in 2016, a few more travelers from the U.S. and Europe will be packing their bags and heading on a vacation this summer, according to an annual consumer survey conducted by Generali Global Assistance. The survey that 66% of Americans plan to travel this summer, up slightly (five percentage points) from 2016. That compares to 63% of Europeans who will travel this summer, which is an increase of nine percentage points from last year.
However, the survey noted that although more people are travelling, they are doing so for a shorter duration. The Americans that do take their vacation will do so for an average of 1.4 weeks, down from 1.7 weeks in 2016. Europeans saw an even more precipitous drop from an average of 2.4 weeks in 2016 to 1.9 weeks this year. Brazilians checked in with the longest average duration in 2017 at 2.2 weeks.
All in all, U.S. travelers are dropping their budgets by 20% to an average $2,679.
41% of Americans said they would keep to U.S. when it came to travel this summer.
While the seaside is the favorite destination of European travelers at 63%, the most sought after for U.S. travelers this summer will be urban locations at 46%
During vacation, Americans are the most connected to their work – only 56% will completely unplug from their job. Europeans are significantly better with 68% saying they will unplug, but that is down five percentage points from last year.
Heads in Beds
Hotel stays are still the most popular form of lodging among Americans (57%) and Europeans (47%) alike. However, other types of accommodations are becoming more popular with travelers. Americans are more likely to seek out free-of-charge options like staying with friends or family at 32%, compared to 22% of Europeans. However, Americans are less likely to use person-to-person rentals or exchanges at just 18%. This form of accommodation is second behind hotels for Europeans at 35% and, is actually the most preferred lodging for the French at 42% – the only group for which hotels are not the number one option.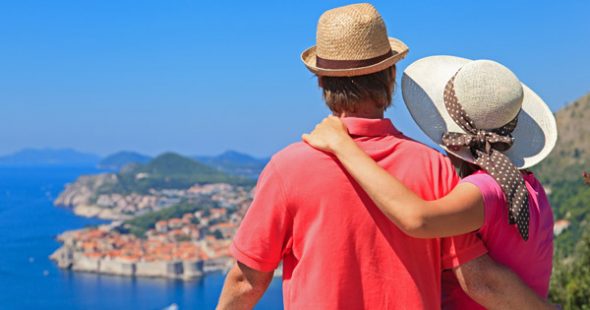 Where are Affluent Travelers Vacationing this Summer?
With Virtuoso as an influential trend predictor in the industry, mining a data warehouse of more than $39.7 billion in transactions, the top international choices for well-healed U.S. travelers this summer might be found here:
Italy
United Kingdom
France
Spain
South Africa
Germany
Ireland
Canada
Netherlands
Denmark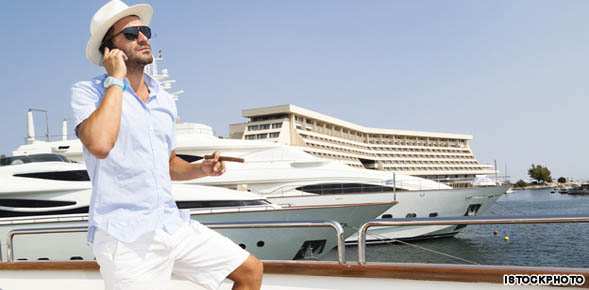 Affluent Traveler Analysis
According to Phocuswright, seven in 10 travelers have a strong wanderlust to see the world. As is typical for summer travel, Europe dominates the list with eight of the 10 countries. Italy continues its reign atop the list, followed by the perennially popular U.K., France and Spain.
These four countries fit with a trend identified by Phocuswright; the desire to visit natural and cultural attractions is the top influencer for Americans when selecting destinations. The relative strength of the U.S. dollar against both the euro and British pound also makes the continent a particularly appealing destination for 2017.
South Africa bookings for summer travel continue to rise strongly, as adventurous travelers head there for bucket-list safaris, scenic beauty and authentic experiences.
Countries with strong ocean and river cruising appeal are benefiting from robust interest in those segments, as travelers extend their vacations with pre- and post-cruise stays in Germany, the Netherlands and Denmark. Ireland continues to lure travelers enchanted by its historic charm and lively culture. Canada's strong showing is due to its proximity to the U.S., the purchasing power Americans currently enjoy there, and heightened interest around its 150th anniversary.
Data is sourced from Virtuoso's U.S.-based travel agency members and reflects travel bookings between the Memorial Day and Labor Day holidays in 2017.
Budget Travel Outlook for Summer 2017
According to Hotwire and HotRate Hotel Data, there are still plenty of ways to save on vacation plans and booking rates this summer.
Best time to travel this summer

* First week of September
* 4th of July Weekend
* Last weekend of July
* End of August
* End of September
Where to stay for under $75 a night
Phoenix
Houston
Orlando
Dallas
Charlotte
Budget-priced Car Rentals
These top destination cities offer rental cars for under $25 a day.
Miami
San Diego
New Orleans
Nashville
Kansas City
Best day to book Labor Day travel
The best time to book Labor Day travel is just before the long weekend on September 1.
Most popular Labor Day destinations
Chicago
Las Vegas
Toronto
Atlanta
San Francisco
Washington D.C.
San Diego
Tips and tricks from Hotwire on how consumers can get the most value for their travel dollars
If the destination is off the beaten path, consider going to theclosest airport – often rental fleets are much larger at the airport so better deals can be found – and be sure to tell the agent if you're a local to save on airport fees.
Rent a car for a weekend trip instead of taking a taxi or ride-sharing service from the airport can be a more cost-effective means of exploring the destination.
Book last-minute for hotel stays. Although it's common practice to book in advance, you can often find the best rates one week before your travel dates.
Even in abnormally busy hotel markets like Boston, travelers can still find deals by searching alternate dates. Go Saturday to Monday instead of Friday to Sunday.
Sundays are typically the least expensive day of the week for hotel rooms. Include a Sunday as part of your stay and save on lodging costs.
Many airlines launch sales on Monday afternoons – but it is recommended to book air on Tuesday afternoons when competing airlines respond by lowering their prices.
Buy the plane ticket first – this unlocks super car and hotel deals.
To avoid dealing with airline cancellations leave early in the morning.
Weekends are the best times to visit the nation's great business cities such as Houston, Dallas, Oklahoma City, Atlanta, Seattle and Los Angeles – often the savings from flying Sunday over Friday will pay for hotel and car.
Use alternative airports to fly into a busy metropolitan area. For example, fly into LaGuardia or Newark if you're going to New York City, and try Burbank or Long Beach if you're traveling to Los Angeles.