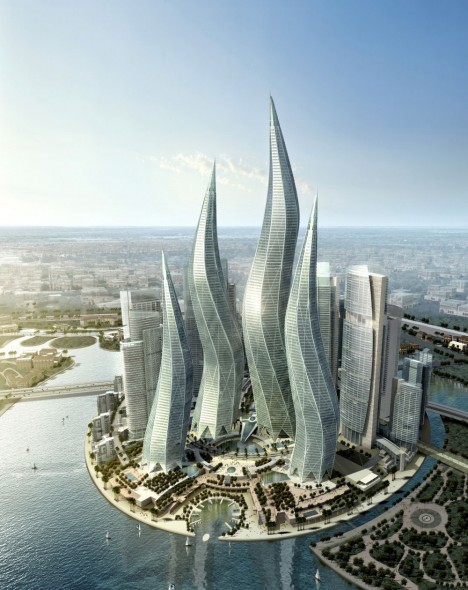 What's new in Dubai? Travel professionals headed to ASTA's International Destination Expo there (April 4-7) will get a no holds barred immersion in what luxury can do in this tiny emirate on the Arabian Gulf.
For those on the go or for those who just want to know, here is an at-a-glance look at what's new to do in Dubai.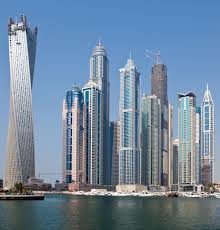 Dubai has made strides in the tourism and travel industry by positioning itself as a luxurious tourist destination and vibrant international business hub. The city state has seen a 9.3% spike in tourism from the US in recent years and has surpassed 500,000 USA hotel visitors for the first time ever at 506,019.
What's New?
JW Marriott Marquis Hosts First Phase of Openings
The JW Marriott Marquis has celebrated the first phase of opening its doors to the public.  The luxurious 5-star hotel began welcoming its first guests at the end of November with the opening of the first tower of 804 rooms and three out of its nine restaurants.  The Marquis has been recognized as the world's tallest hotel, just short of the Empire State Building in New York City and is touted as Dubai's latest top venue for meetings and incentives. By January 2013 the Marquis hopes to have all nine restaurants, five bars and lounges open. The official grand opening of the hotel is set for February of next year.
www.marriott.com/jw-marriott/travel.mi
Anantara Dubai Palm Jumeirah Resort Opens in September
Anantara Hotels, Resorts & Spas will open the luxury chain's first hotel in Dubai — Anantara Dubai Palm Jumeirah Resort & Spa — in September. Designed to reflect the brand's Asian heritage, the new five star property is located on the crescent of Dubai's iconic Palm Jumeirah and will bring Anantara's experience and discovery-lead hospitality to the vibrant Dubai market. With 130 guest rooms featuring direct access to acres of lagoon pools, 12 Beach Villas, 18 Over Water Villas and three highly exclusive Royal Beach Villas, the resort will have an indulgent and exotic feel. Facilities will include a private beach, three natural lagoons, water sports, a shoreline infinity pool, an Anantara Spa with 12 treatment rooms, a fitness studio and two tennis courts.
Dubai Announces New Mohammed Bin Rashid City Project
Plans for the new Mohammed Bin Rashid City are now underway. The city will include a massive park with the capacity to welcome 35 million people. It will also host the largest family center for leisure and entertainment in the area in collaboration with Universal Studios, as well as 100 new hotels. In a city of "ests" this one is receiving a lot of buzz for the inclusion of the world's largest mall which would be able to accommodate 80 million shoppers a year. The additions will be built between Emirates, Al Khail and Sheikh Zayed Roads, with development of the city set to begin immediately.
Launch of Zagat Dubai City Guide
Dubai now has a Zagat guide. It includes information and ratings of Dubai's popular venues in dining, nightlife, shopping, sights and attractions as editors scoured 484 restaurants, 71 nightspots, 527 shops and 37 sights and attractions. The new guide is available for purchase on Zagat's website.
Port Rashid Complex to Accommodate Five Cruise Ships Simultaneously
By the end of 2013 Dubai's Port Rashid Complex will complete a 27,000 square meters addition to its cruise port. The port is said to be comparable to that of Miami. The Port Rashid complex was originally opened in August 2010 with the ability to host four ships simultaneously.
UAE Submits Bid for 2020 World Expo in Dubai
The UAE's Ambassador to France has officially put in a bid for Dubai to be the host of the 2020 World Expo. The 600-page proposal includes plans for their theme, "Connecting Minds, Connecting Futures," as well as the cost and environmental impact of hosting the event. Dubai is competing against Ayutthaya (Thailand), Ekaterinburg (Russia), Izmir (Turkey), and Sao Paulo (Brazil).
Emirates Unveils New Flight to Phuket
Emirates Airlines revealed a new non-stop flight to Phuket, Thailand. This daily service to Phuket is the airline's 128th destination. The airline has been flying to Thailand since 1990.
Events in 2013
Third Annual SIKKA Art Fair Set for March 2013
The fair will include a visual arts program of entirely commissioned new work from Emerati and UAE-based artists. This year's event will also include film, music and performing arts in addition to the visual artwork. www.sikka.ae.
Dubai World Cup 2013
The Dubai World Cup Carnival has officially kicked off, showcasing some of the world's most prized thoroughbreds. The events lead up to "Super Saturday" on March 9.. This event is an opportunity for racing's biggest international players to prepare their horses for the chance to compete in the world's richest day of racing, and one of the city's biggest days out, the Dubai World Cup. The Dubai World Cup, the main event, will take place this year on Saturday, March 30th, 2013. Families, general public, retailers and corporations are all welcome to attend at the Meydan Grandstand and Racecourse. This year will mark the 18th edition of the world's biggest racing day