Powerball Five: Vacations for Lottery Winners
Private New Zealand Adventure – Kicking off with 35 days in New Zealand, this custom itinerary includes white-water rafting down the Rangitaiki River; hiking tours through national parks; wine tastings at historic wineries in the South Island's Cromwell region; helicopter flights to remote locations; fly-fishing at top-tier lodges; tours of the glowworm-lined Waitomo Caves; and sailing through the Bay of Islands. After a month+ in New Zealand, the remaining nine days are spent in Hawaii at Maui's Montage Kapalua Bay and Honolulu's renowned hotel Halekulani.
Rates: $83,000 per couple.
Contact:
(800) 245-1950
www.frontierstravel.com
Explore North Pole on Nuclear Icebreaker – Sail for the legendary North Pole on this exciting 14-day Arctic voyage aboard the nuclear icebreaker, 50 Years of Victory. Explore the High Arctic from many angles: view the moving icebreaker from air on a helicopter ride, feel the thick pack ice under your boots while walking, and observe bears, birds, and walruses are you sail.
Rates: $26,995 per person.
Contact:
(800) 344-6118
www.adventure-life.com
Silk Road by Private Train – Retracing one of the most important trading routes of ancient civilization, this 22-day private train tour follows in the footsteps of such legendary figures as Alexander the Great and Marco Polo. For centuries, merchants and adventurers journeyed to and from China on ancient routes through some of the most testing landscapes in the world trading silk, spices and perfumes. These 'highways' – stretching some 4,000 miles collectively came to be called the 'Silk Road'.
Rates: $24,595 per person.
Contact:
(800) 424-7289
www.mircorp.com
Russian Space Tour – On this electrifying exploration of the Russian Space Program guests will tour Star City, Russia's premier cosmonaut training facility, where they can participate in optional cosmonaut training (Zero-Gravity Flight or Space Walk Training) in the Orlan Space Suit Lab. At the remote Russian launch facility on the Kazakh steppe, rub shoulders with top international space officials, space veterans and family of the next space crew, and witness the heart-stirring launch of the Soyuz on its way to the International Space Station.
Rates: $14,495 per person.
Contact:
(800) 424-7289
www.mircorp.com
Private Africa Safari – Africa is the second largest of the Earth's seven continents, making up about 22 percent of the world's total land area and complete with Mount Kilimanjaro, the tallest freestanding mountain in the world; Victoria Falls, one of the Seven Natural Wonders of the World; Ngorongoro Crater, the world's largest unbroken volcanic caldera; Olduvai Gorge, one of the most important prehistoric sites in the world; and Cape Town, which has to be one of the globe's most beautiful cities with award-winning winelands a stone's throw away. This 29-day private tour explores the best Southern Africa has to offer and utilizes the most luxurious hotels and tent camps available.
Rates: $27,175 per person
Contact:
(724) 935-1577
www.frontiersej.com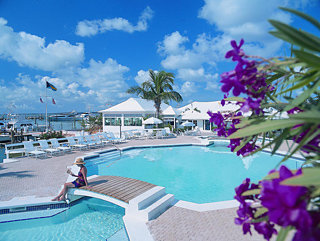 Two for the Bahamas
Just in time for that Valentine's Day week-end getaway, Abaco Beach Resort and Boat Harbour Marina in the Out Islands of the Bahamas is offering a weekend getaway for couples looking for some much-needed alone time. It's called the Just Us Two package. The resort's quiet atmosphere and central location gives guests the perfect balance between romantic bliss and untamed adventure. With four days of unforgettable moments such as a day exploring Abaco's surrounding islands and cays by water taxi, a private couples massage by the calm waters of the Sea of Abaco, a romantic, three-course dinner for two on the beach, daily breakfast and champagne upon arrival – the embers of love will simmer and sizzle all weekend long.
Rates: $885 per person (price based on double occupancy). Dates: February 10 – 14, 2016 and must be booked by February 7, 2016.
Contact:
(877) 533-4799
www.abacobeachresort.com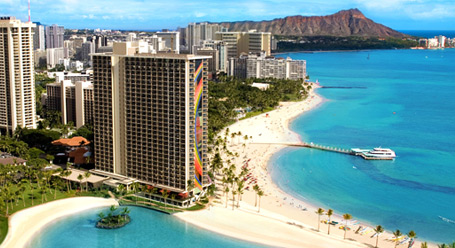 Waikiki Escapes from Hilton Hawaiian Village
The always-bustling Oahu welcomes cultural experiences for travelers in 2016. From the nine-day street art event supporting local artists to the Annual Honolulu Festival with experiences from ancient dance performances and traditional art demonstrations, Hilton Hawaiian Village is making all the action within reach.
With the resort's newly launched Waikiki Escapes package, visitors can save up to 20 percent off of all room categories when booking for stays through May 31, 2016. Travelers have five pools, a world-famous beach and lagoon, ukulele and hula lessons, weekly fireworks, and live entertainment to look forward to.
Rates: start at $177 per night.
Contact:
(808) 949-4321
Hilton Hawaiian Village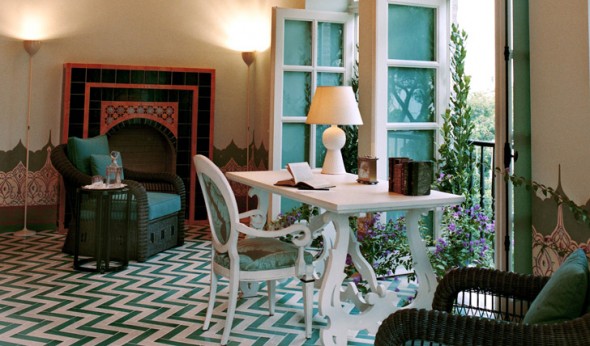 Easter at Palazzo Margherita: A Coppola Retreat
Set in the charming town of Bernalda, the birthplace of Francis Ford Coppola's grandfather, Palazzo Margherita's palatial rooms and suites, delicious cuisine, endless amenities and top-notch hospitality are so divine that some visitors choose never to venture beyond the Palazzo walls.
This special 6-day Easter offers guests plenty of opportunity to explore both the Palazzo and the surrounding countryside. Learn traditional Easter recipes in the Palazzo's warm dine-in kitchen, watch classic Italian movie screenings in the Salon, visit the local Marta Museum, savor delicious meals at traditional Basilicatan trattorias, take part in an Easter egg hunt through the Palazzo's sprawling gardens and enjoy guided explorations of the nearby towns of Taranto, Craco and Matera (an UNESCO World Heritage Site that was recently selected as a European Capital of Culture for 2019).
Most exciting of all, guests can participate in the preparation of the classic Southern Italian barbecue of Pasquetta (Easter Monday), the culmination of Holy Week and traditionally the first spring outing of the year where Italians head out to parks and nature reserves to picnic.
Dates: March 24 – 29, 2016
Rates: 940 Euros per person
Contact:
[email protected]
www.thefamilycoppolaresorts.com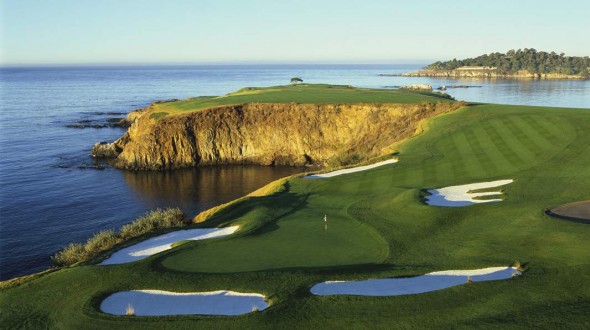 Stay and Play at Pebble Beach
Winter is a magical time in Pebble Beach in California, and a favorite time for Golf. In a memorable two-night getaway, guests will have the opportunity to create their own championship moments with a round at Pebble Beach Golf Links – named America's No. 1 Greatest Public Golf Course by Golf Digest and host to a sixth U.S. Open Championship in 2019 – along with a second round at The Links at Spanish Bay or Spyglass Hill Golf Course. The package also includes a $100 resort gift card, perfect for enjoying the award-winning Spa at Pebble Beach or one of the acclaimed restaurants or shops at Pebble Beach Resorts. Guests booking a third night at 25% off the rack rate will enjoy a complimentary round of golf at The Links at Spanish Bay.
Dates: Through March 31, 2016
Rates: Package starts at $2,035 for The Inn and $2,365 for The Lodge.
Contact:
(800) 654-9300
www.pebblebeach.com