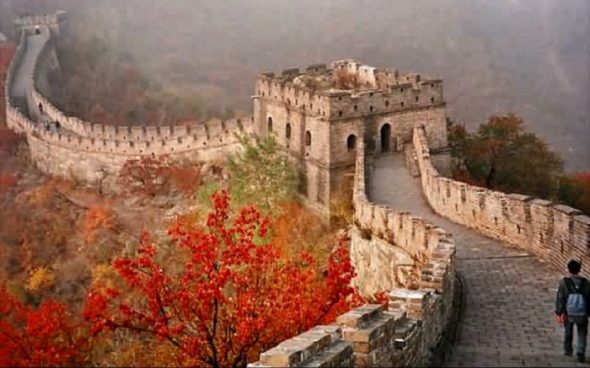 Just as the weather begins to cooperate, several travel companies and resorts are revving up the promotions to get travelers back onto their bucket lists. Travel-Intel offers up just a sampling of what travel opportunities are out there this fall. 
Six Active Tour Packages for Bucket List Adventurers
Great Wall of China Beautiful Colors – In autumn, beautiful colors adorn Beijing and the forests surrounding nearby sections of the Great Wall of China. Explore Beijing and its most popular attractions on this week-long tour. Visit the Forbidden City, Summer Palace, and Temple of Heaven. Hike along the renowned Great Wall, and try your hand at cooking Chinese cuisine. This Adventure Life tour starts at $1,635. http://www.adventure-life.com/tours/beautiful-beijing-the-wall-4336
Greenland Fall Colors + Northern Lights – Explore and photograph fantastic landscapes of pristine beauty, exotic, arctic wildlife and northern lights. This fall tour demonstrates the beauty Greenland during a time of the year when warm fall colors contrast with the cool blues of icebergs and glaciers. October is also one of the best times of the year to see the magnificent Northern Lights. This 8-day Big Chill Adventures tour starts at $7,600. http://bigchilladventure.com/trips-cat/greenland/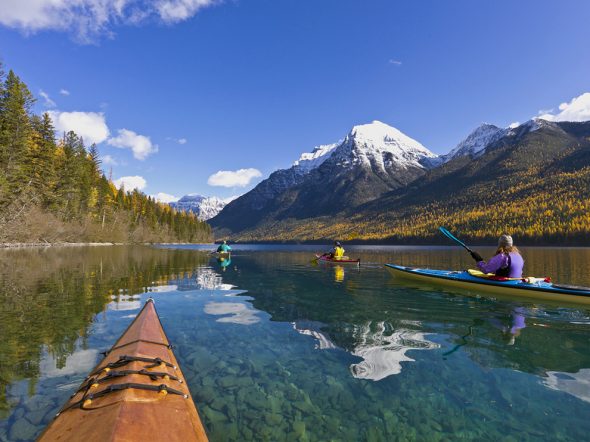 Fall Trout Fishing in Montana – There is no better time to fish for large trout in Montana than October. The Big Hole Lodge, one of the great fly fishing destinations in North America, is nestled in a magnificent wilderness setting in the Pioneer Mountains of Montana with a beautiful trout stream at its doorstep. This 6-day Frontiers International Travel tour starts at $3,675. http://www.frontierstravel.com/big-hole
Tuscany Harvest Season by Bike – Fall is an ideal time to visit Italy. Crowds are thinning, prices and temperatures are dropping, harvest season is underway, and the food is fantastic.  This 6-day Ciclismo Classico bicycle tour savors the best of the rich culture and natural beauty of Tuscany and starts at $3,795. http://ciclismoclassico.com/trips/bike-tour-tuscany/
Machu Picchu, Cusco, & The Sacred Valley – Explore the Inca Empire's most iconic sites, scour the winding streets of Cusco, stay in some of the most elegant hotels in Peru, enjoy fantastic local cuisine, and ride the rails without getting lost in the crowd. This 7-day Gondwana Ecotours adventure starts at $2,850. http://gondwanaecotours.com/tour/machu-picchu-tour/
Cycle Vietnam – With mountain passes hanging onto cliff-faces high above roaring rivers, and backroads threading through forests of limestone pinnacles, Vietnam is an ideal territory for an adventure cycling tour. Terraced rice paddies and primary forests provide an attractive canvas as guests cycle through vertiginous passes on the road less travelled. This 10-day Ride & Seek tour starts at $3,350.  http://www.rideandseek.com/local/vietnam.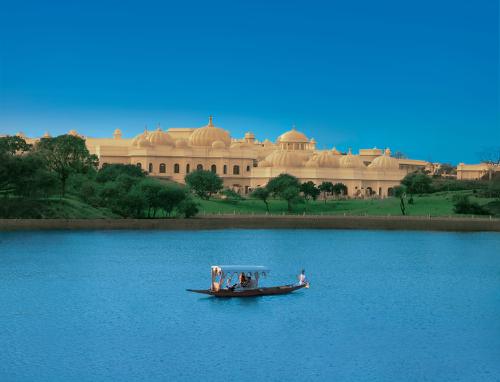 Luxe Tour of India for Less Than $1,400, Inclusive
World Spree's 12-day Incredible India tour. The tour takes in India's famous Golden Triangle, plus Ranthambhore National Park, forts, palaces, temples, bazaars, World Heritage Sites, shopping for bargain-priced handicrafts and fabrics and sampling succulent and spicy cuisine.
The accommodations: Westin Gurgaon New Delhi, with its spacious rooms and walk-in glass rainforest showers; the elegant new Courtyard Marriott in Agra, near the Taj Mahal; the luxurious Hilton Jaipur, and Ranthambhore Kothi, with beautifully-landscaped gardens, a swimming pool and spa.
The tour takes in India's famous Golden Triangle: the historic cities of Delhi, Agra and Jaipur, plus Ranthambhore National Park, where two game drives provide the chance to see the elusive Royal Bengal tiger in the wild.  Forts, palaces, temples, bazaars and colorfully-dressed people will thrill photographers.  All will enjoy visiting World Heritage Sites, shopping for bargain-priced handicrafts and fabrics, sampling succulent and spicy cuisine, riding an elephant up to Jaipur's Amber Fort and visiting that marble monument to eternal love, the Taj Mahal.  Along the way you'll see Mahatma Gandhi's official residence, India's largest mosque, the  10th-century 13-story "step well" in Bharatpur, and a traditional village where you'll meet  the locals and learn about their lifestyle.
The accommodations offer amazing value for the price: the state-of-the-art Westin Gurgaon New Delhi, with its spacious rooms and walk-in glass rainforest showers; the elegant new Courtyard Marriott in Agra, which has all the modern amenities and is near the Taj Mahal; the luxurious Hilton Jaipur, which has magnificent views and is close to sightseeing attractions; and the Ranthambhore Kothi, which is the local best and features beautifully-landscaped gardens, a swimming pool and spa.
Dates: December 2016 and April 2017
Rates: Starting at $1,399 per person, double, including round-trip air on Air China from San Francisco, Los Angeles and New York (Houston is $100 more), all transportation and accommodations in India, daily international buffet breakfasts, six other meals, sightseeing tours, entrance fees, baggage handling and English-speaking tour guides. Non-stop flights on Air India are available from New York, Chicago and San Francisco for an additional fee.
** Note that those who fly Air China via Beijing can take advantage of China's new 72-hour visa-free transit program and stopover in Beijing on the way home for 3 days/2 nights for only $200.  There are also extensions to Amritsar (the Sikh Golden Temple)  and Nepal.  In addition, World Spree offers special Incredible India departures for the Pushkar Camel Fair  in November and the Holi Festival of Colors in March.
Contact:
World Spree
(866) 652-5656
www.worldspree.com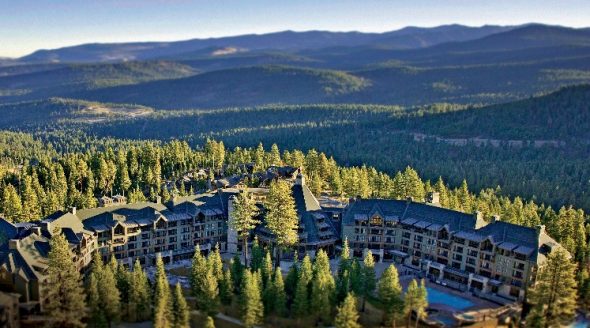 Food and Wine Fest in the California Sierras
The Ritz-Carlton, Lake Tahoe will welcome foodies and fans of the culinary arts to the property September 9-11, 2016 during the Annual Lake Tahoe Autumn Food & Wine Festival. The resort will host special events over the course of the weekend including Art of Mixology, a Tahoe Long Table Harvest Dinner, a Backyard Barbeque Family Cookout, After8eight featuring a live DJ, craft cocktails, champagne, and an eclectic selection of wines and more.
Events scheduled at the resort during the Lake Tahoe Autumn Food & Wine Festival include:
Art of Mixology
Friday, September 9 | 4:00 p.m. – 5:00 p.m. | $50 per person
This entertaining, educational experience will feature freshly cut herbs, classic ingredients such as bitters and infused liquors to create three unique cocktails paired with appetizers. Guest will enjoy this workshop al fresco at The Backyard Bar & BBQ.  Advance purchase of tickets is required.  Walk-ins will be accepted on a space-available basis. Price inclusive of tax, minimum age applies for participation.
Backyard Barbeque Family Cookout
Friday, September 9 | 5:00 p.m. to 8:00 p.m. | Buffet | $39 per adult, $20 per child (ages 3-12)
The Backyard Bar & BBQ will host a gastronomic backyard cookout featuring traditional barbeque favorites such as tender, juicy burgers, ribs, chicken, pulled pork and house-made desserts with live entertainment until 9:00 pm.
After8eight
Friday, September 9 | 8:00 p.m. to 11:00 p.m.
Unwind and relax in The Living Room and try a variety of specialty crafted cocktails, Champagne and a selection of handpicked wines while enjoying the music of a Live DJ.
Tahoe Long Table Harvest Dinner
Saturday, September 10 | 6:00 p.m. – 9:00 p.m. | $135 per person
Prepared by Executive Chef Dwayne Edwards of The Ritz-Carlton, Lake Tahoe, the Tahoe Long Table Harvest Dinner will feature a family-style dinner presentation of a special harvest menu that incorporates the freshest, locally sourced, sustainable ingredients. This farm-to-table dinner will seat guests together at a long table on the Manzanita Terrace to enjoy six courses paired with wines from Napa Valley Pahlmeyer Winery al fresco amongst a mountainside setting.
Rates: The Bed & Breakfast room package is available throughout the event dates, which includes a full American breakfast for two guests (per person daily) in Café Blue or the resorts signature restaurant, Manzanita. Starting rate is $489 per room, per night for deluxe king accommodations.
Tickets can be purchased at www.TahoeFoodandWine.com.
Contact:
530-562-3000
www.ritzcarlton.com/en/hotels/california/lake-tahoe/offers/bed-and-breakfast
Ride 'Em, Bait 'Em at California Coastal Retreat
A stay Alisal Guest Ranch Resort & Spa between Labor Day and Memorial Day means great value offerings, unique experiences, and some of the most idyllic weather the Santa Ynez Valley near Santa Barbara, CA ever sees. The ROUND-UP VACATION package is especially popular, offering authentic ranch experiences within a patina of luxury.
In addition to breakfast and dinner daily, cycling, golf green fees, horseback riding on the regularly scheduled two-hour rides, tennis court fees, and bait and tackle for fishing are included in the regular price of a room for two. (In the summer, these activities are priced a la carte.) Golf carts, boat rentals, archery, air rifle, lessons, classes & guides are additional.
Dates: The Round-Up Vacation Package is offered on stays of two or more consecutive nights, Sunday through Thursday from September through May. It is also offered on weekends from November through March. Inclusive activities begin at 1:00 p.m. on the day of arrival and end at noon on the day of departure.
Rates: From $525/night based on double occupancy, plus taxes and service charges. Two-night minimum stay.
Contact:
(888) 4.ALISAL
www.alisal.com

Hawaii Package Promotion Packs the Benefits
Celebrating their 50th year, YMT Vacations is increasing the commission on all January and February 2017 Hawaii land tours from 10% to 15%.
"We want to start our 50th year in the 50th state on a high note, so we are offering our highest commission ever to kick the year off," said Tom Garrett, VP Marketing for YMT. "Our Best of Hawaii tour is the perfect blend of sightseeing and relaxation, and is a great way to escape the dark cold days of winter," said Garrett.
Base price for the 13-day Best of Hawaii Four Island Tour is $2,099 plus taxes & fees, but clients booking prior to September 30, 2016 also qualify for a $100 per person Instant Rebate. The tour includes 12 nights of accommodations that are either on the beach (Kauai, Maui & Hawaii) or a short walk from the beach (Waikiki). Also included are three interisland jet flights with one checked bag per person, sightseeing on each island, and the services of a Polynesian tour director throughout the trip.
** Commission is paid on the base land price, excluding the costs built in for interisland jet service or the taxes & fees.
Contact:
(888) 207-0415
www.ymtvacations.com