Winter Cycling to Canary Cave Dwelling with Trek Travel
January Ziplining In Costa Rica
A rainforest chocolate tour, rafting, zip lining, surfing, mountain biking and horseback riding are explored on this multisport vacation, which begins and ends in Alajuela, Costa Rica.
The five-night tour features a nine mile white water rafting trip down the Balsa River, a canopy zip line tour inside the Monteverde Cloud Forest, a Tico-style beach cookout hosted by a local fisherman, a surfing lesson at Playa Guiones, a sunset horseback ride on the beach, and mountain biking on rugged paths.
Rates: Starting at $2999 per person.
Dates: January dates: January 10-15, January 17-22, January 24-29, January 31-Feb. 5, 2016
Visit: http://trektravel.com/trip/costa-rica-multisport-bike-tour/
February Cave Dwelling Tour In The Canary Islands
Amazing picturesque ascents with climbs as high as 12,000 feet and exhiliarating descents highlight this cycling lovers dream trip. This is the place where the professionals work out.
The five-night trip features a historical walking tour of Vegueta in Las Palmas, a 54-mile ride with 6000 ft. of climbing to San Bartolomo, exploring the charming village of Fataga, a 77-mile ride with 9,200 ft. of climbing to the center of the island with a stop at the historic town of Telde with its unique cave dwellings in volcanic rocks and the finale: a 74 mile, 10,000 foot climb to the Valley of the Tears.
Rates: Starting at $4399 per person.
Dates: February 7-12, February 14-19, Feb 21-26 and February 28-March 4, 2016
Visit: http://trektravel.com/trip/canary-islands-bike-tour/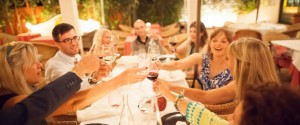 March Hot Mineral Bath In Chile
The natural wonders of Chile take center stage of this visually stunning trip, which explores the country's volcanic speckled landscape and offers interaction with Chile's Pewenche and Mapuche tribes.
The six-night, seven-day Lake and Volcanic cycling trip in the Andes region features cycling to Araucarias UNESCO Biosphere Reserve, home of the 2,000 year old Chilean pines called Monkey Puzzle which has been declared a natural monument due to age and rare nature.  Other highlights include cycling within Villarrica National Park with views of three volcanos, overnighting lakeside in beautiful Pucon, enjoying a hot mineral bath in Huife Hot Springs, cycling Chile's scenic Seven Lake Route which nearly circumnavigates the Villarrica volcano and visiting Huilo Huilo Biological Rainforest Reserve.
Both short and avid cycling options are offered ranging between 16 and 67 miles per day, with one day of hiking.  Three nights hotel lodging is spent at the lakeside Hotel Antumalal.  P
Rates: Starting at $4,399 per person.
Dates: March dates: February 28-March 5, March 7-13, March 15-21, March 23-29, March 31-April 6, 2016
Visit:  http://trektravel.com/trip/chile-bike-trip/
Contact:
(866) 464-8735
www.trektravel.com

Getting Buff in the Bahamas
Grand Lucayan, a classic Bahamian resort along an expansive 7.5-acre beach on Grand Bahama Island, is running a "Feel Grand and Healthy" package at that includes a savings of up to 45% off balcony ocean view rooms, options for leaner meals, spa treatments and complimentary fitness classes and activities.
The extensive schedule of fitness classes includes spinning, yoga/meditation, boot camp-style programs and water aerobics. But when it comes to meals, it's all about the freshly-caught seafood. Grand Lucayan brings a selection of restaurants that cater to every culinary need: gluten free or Paleo, the new "Healthy Lucayan" recommendations will help guests stay on track. Additionally, those who book the wellness package will receive a $50 food and beverage credit to use in any of the resort's restaurants. The package offers a 20% discount on spa treatments at the Senses Spa, an ocean-front, full-service spa with eight treatment rooms, traditional wood saunas, Vichy showers, a hydrotherapy tub, steam and facial rooms.
Rates: start at $192 per room, double occupancy (minimum 2-night stay)
Dates: Through January 28, 2016
Booking code: WELL15
Booking link: http://www.grandlucayan.com/hotel-deals

Time to Chill in Palm Springs
For groups and meetings that could use a cool boost, the Hyatt Palm Springs may have the plan. Groups and meeting planners looking to book an upcoming visit or meeting in Palm Springs can take advantage of Hyatt Palm Springs' newly announced "Chill" special detailed here:
Receive one complimentary guest room for every 20 booked
Receive double meeting planner points
2 VIP upgraded suites
2 VIP welcome amenities
Waived Resort Fee
20% Discount on Group Rates
10% Discount on Food & Beverage
10& Discount on A/V
Plus, pick one of the below recreational "Chill" breaks for $20 per person
"Chill" Breaks:
Dive-in Chiller Movie (Reception) – Relax at the Hyatt Palm Springs pool and enjoy a dive-in movie.  Includes popcorn, watermelon, beer & wine and featured a "chill" movie and chilled towels.
What a Buzz Chill (Welcome) – Ice cream social with a chill-twist. Includes Buzz alcohol-infused ice cream bars, vodka infused snow cones and a chill music welcome reception.
Just Chillaxin (Break) – Enjoy a cool, dark room with chill-zen music, mood lighting, lounging beanbags, massage, spa water, granola bars, and whole fruit.
Rates: Room rates start at $99, value of each booking is approx. $300, representing savings of 200% to 300%.
Dates: December 31, 2015  (consume by end of 2015)
Contact:
Hyatt Palm Springs
(760) 969-2020
www.hyattpalmsprings.com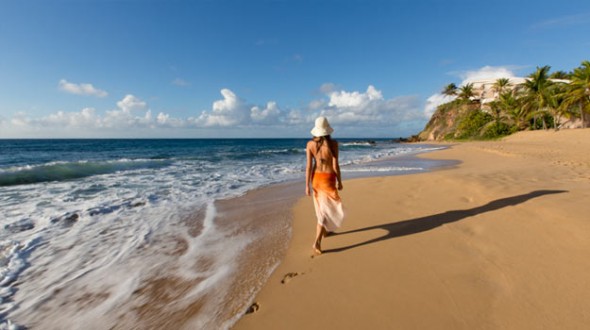 Fabulous Fitness Week in Antigua
Curtain Bluff, an all-inclusive resort in Antigua, has launched "Living Well": a program that embraces rejuvenation, fitness and well being as a way to a fitness regime, or challenge those who are stuck in an exercise rut. fitness trainer and nutrition expert Adam Rosante will return to Curtain Bluff January 16-21, 2016.  The goal is for wellness to become a lifestyle, not just a five-day splurge. Curtain Bluff is a good place to begin. Rosante's workouts can be completed in under 30 minutes and are results-driven.
The package includes:
Deluxe award winning accommodation
Breakfast, lunch, afternoon tea and dinner each day
All beverages (including alcohol)
Welcome cocktail party at the Bluff House to meet Adam Rosante
Early morning meditation on the Yoga Deck
Daily one-hour fitness class with Adam
Private nutrition consultation with Adam
Two 30-minute spa treatments per person
Yoga and Zumba classes
Aqua-aerobics
Use of Tennis Center
Guided power walks
Catamaran cruise to/from English Harbor (with lunch and drinks onboard)
Watersports (paddle boarding, kayaking, sailing, snorkeling, diving)
Return transfers to and from the airport
An autographed copy of Rosante's latest book
Rates: Starting at $6750 for two, $5735 single, plus: a government tax of 12.5% and service charge of 10% (in lieu of tipping).
Contact:
Curtain Bluff Resort
(888) 289-9898
Curtainbluff.com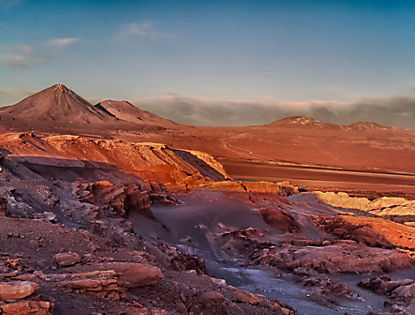 OAT: New Adventures; Free Single Supplements
Overseas Adventure Travel, the leader in small groups on the road less traveled, has four new adventures in 2016 in Northern Greece, Albania & Macedonia; Chile; New Zealand; and Spain & Portugal. These are soft adventure offerings for Americans over 50 and single supplements are free to accommodate OAT's growing solo traveler segment.
Northern Greece, Albania & Macedonia: Ancient Lands of Alexander the Great:
Land Tour from $3,895; ($230 per day)
Chile: From the Atacama Desert to the Patagonian Fjords:
Small Ship Adventure from $4,995; ($357/day)
New Zealand: Natural Wonders North & South:
Land Tour from $4095; ($273/day)
Northern Spain & Portugal: Pilgrimage into the Past:
Land tour from $4,095 ($256 per day
Contact:
(800) 955-1925
www.oattravel.com