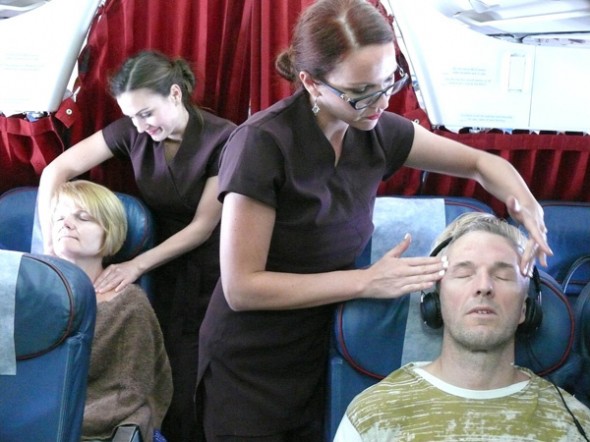 Just in time for 2016 vacation planning, Monograms – an international travel company and part of the Globus family of brands – has unveiled results from a new "Traveling Better" study spotlighting travelers' views about the good ways (and not-so-good ways) to travel the world.  The nine-question survey of 1,168 world travelers sought to learn about what travelers value most when vacationing in a foreign destination.
Traveling internationally on vacation, according to survey respondents, is considered more stressful (by 63% of travelers) than domestic getaways.  In fact, according to this new study, there are four major stresses that take away from vacation fun:
38% of travelers polled considered the single-largest stressor to be transportation hassles (from finding transportation at the airport to getting around a destination).
30% cited inferior hotels/bad hotel locations as a deterrent for fun while on vacation.
Other stressors cited were language barriers (21%) and getting lost (11%).
Conversely, traveling – according to survey respondents – can be greatly enhanced by the following experiences in order of importance:
Centrally located hotels (41%)
Easy, pre-planned transportation (27%)
The assistance of a local expert (17%)
Front-of-line access to must-see sites (16%)
Further, a vast majority of travelers (85%) are willing to pay for more fun and less stress on vacation.  In fact, fifty-two percent (52%) said they would be willing to invest more than $500 to encounter fewer hassles and frustrations while traveling the world.
"Traveling the world can be an amazing – and even better – an exciting and memorable experience! It should be," said Steve Born, vice president of marketing for the Globus family of brands.  "You just have to know how to do it right."
Comforts in the Air
A recent survey by Expedia and Northstar asked 11,026 travelers across 22 countries in Asia Pacific, Europe, North America and South America a broad range of questions regarding comforts in travel, including which paid amenities they would prioritize on flights of different length, how they prefer to pass the time, their opinions on baggage fees and packing, and more.
And while the study showed that Americans will avoid paying for most amenities
 on flights of fewer than three hours, they would be willing to pay for seats with extra legroom (21% of Americans would pay for the perk, versus 24% of fliers worldwide). But only 15% of Americans would pay for "a full meal," versus 26% worldwide.
As flights increase in duration, American wallets loosen. On long-haul flights (between 7-12 hours), 49% of Americans would pay for a full meal, 41% would pay for extra legroom and 20% would pay for alcohol. Americans are also among the likeliest fliers worldwide to pay for an aisle seat on a flight of this length.
About one quarter, or 24%, of American travelers would upgrade to first- or business class on a flight between 7-12 hours, on par with the global average.
As flight durations grow, more Americans expressed a willingness to pay for a child-free "quiet zone" within the plane, an amenity that is not yet widely available.
A phone/mobile device was seen as an essential in-flight asset, at 33%. 26% of Americans could not fly without headphones, 24% prioritize a meal, and 22% need magazines/newspapers.

Carrying the Load: 67% of American travelers say they "avoid baggage fees at all costs," just under the global average of 70%. 52% say they specifically pack lighter to avoid them. 57% of Americans avoid checking a bag so they will not have to wait at the baggage carousel. Almost one in two – 48% – do not check a bag out of fear it will be lost.