Summer on Sale at Princess Cruises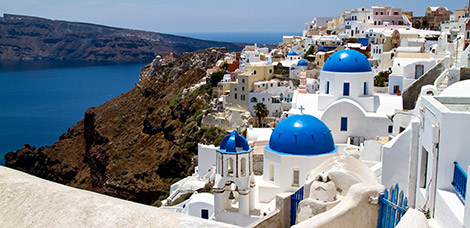 Princess Cruises is getting ready for summer with a special cruise sale cutting cruise rates up to 30% on more than 100 summer cruise vacations. The sale runs through April 14, 2015 only.
Cruises on sale include voyages to some of the most intriguing destinations throughout Europe, including cruises to the Mediterranean, Scandinavia and Russia, and the British Isles. Closer to home, there are discounts on  Alaska Cruises and tours.
Samples of Princess  "Summer Super Savers" include:
Alaska Voyage of the Glaciers cruise — 7 days: $649 interior (was $979); $1,599 balcony (was $1,939)
Alaska Inside Passage cruise — 7 days: $699 interior (was $849); $1,199 balcony (was $1,549)
Mediterranean cruise — 12 days: $1,799 interior (was $2,299); $2,299 balcony (was $3,299)
Scandinavia and Russia cruise — 11 days: $1,999 interior (was $2,299); $2,399 balcony (was $3,099)
British Isles cruise — 12 days: $1,999 interior (was $2,199); $2,499 (was $3,199)
In addition to special savings, a 50% reduced, refundable deposit of only 10% of the booking total is in place, instead of the typical 20%.
Contact:
(800) 774-6237
princess.com/cruisedeals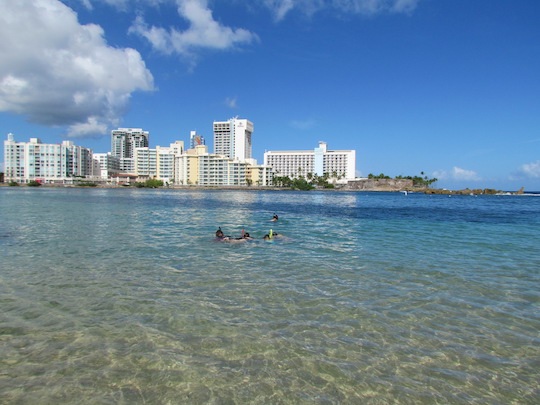 Easter Vacation: Family Escape to Puerto Rico with Hilton
With stunning picturesque beaches, warm weather year-round, and no passport required for U.S. citizens, Puerto Rico's El Conquistador Resort & Las Casitas Village, Waldorf Astoria Resorts, and The Condado Plaza Hilton invite families to enjoy an easily accessible Caribbean escape this Easter.  Young travelers can enjoy everything from egg hunts to beach relay races, while parents are invited to activities like mixology classes and salsa lessons, among others.
Nightly rates:  from $289+ at El Conquistador Resort and $359+ at Las Casitas Village.
Families who book a "Winter Escapes" package can enjoy a $100 resort credit per stay to be applied toward anything from resort dining outlets to beach excursions. In addition, families enjoy a full American breakfast each morning of their stay. Nightly rates start from $179 at The Condado Plaza Hilton with the "Winter Escapes" package, based on a four-night minimum stay. (Each property participates in Hilton HHonors®).
Contact:
(888) 543-1282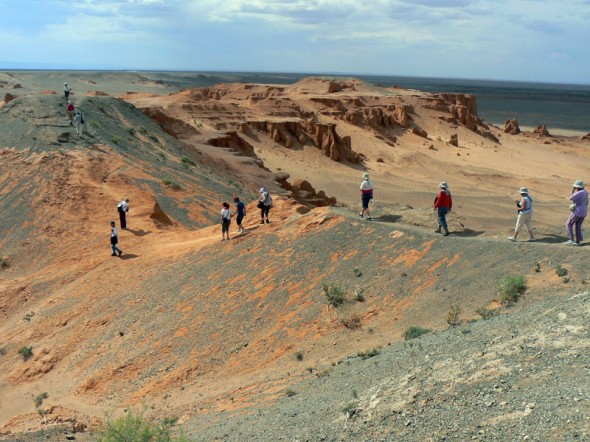 Mongolia & Tibet: Steppes to the Roof of the World
From the "Roof of the World" to the Gobi Desert, this 14-day tour through MIR delves deep into two enduring cultures. Highlights include visits to Mongolia's premier ger camp in the Gobi; Flaming Cliffs where the first nest of dinosaur eggs was discovered; UNESCO-listed Potala Palace and its thousands of altars and statues; Tibet's first monastery built in the 8th century by King Trisong Detsen;  the summer residence of the Dalai Lamas; the Zanabazar Museum of Fine Arts; Beijing's top sites; and much more.
Tour dates are slated for May 23-June 5 and August 15-28, 2015 starting at $5,895 per person. Tour details.
Contact:
(800) 424-7289
MIR Corp

Sailing Like Celebrities on the Adriatic Sea
Kensington Tours offers couples the romantic trip of a lifetime with a sailing tour of the Adriatic, showcasing the beguiling coastline of Croatia and the stunning pink sand beaches of Montenegro. Travelers can stroll cobblestone streets, roam a patchwork of mountains and canyons and soak up the sun on tours of Croatian islands by private motorboat. With private wine tastings in Virpazar, visits to Venetian-style palaces, endless fields of lavender on the Pakleni islands, and the picture perfect Adriatic coast, private local
Rates: Starting at $14,688 per person for 12 days with stops in Croatia (Zagreb, Split, Hvar, Korčula, Dubrovnik), Montenegro (Sveti Stefan).
Contact:
(888) 903-2001
www.kensingtontours.com

Craft Beer & Bicycling through the Vermont Countryside
Swimming holes, pastoral farm scenes, rolling green hills and microbreweries highlight Trek Travel's Vermont Brewery Edition taking place on two dates this July.  Timed to sync with the popular Vermont Brewers Festival in Burlington on July 17-18, beer lovers can immerse themselves in the very popular craft beer culture. Tickets need to be secured by mid May.
For six days and five nights, recreational riders will cycle between 14 and 42 miles per day, enjoying an unforgettable ride from Middlebury to Stowe, Vermont.  Passing through dense forests and along winding rivers, guests can visit the Warren Swimming Hole, bike the famous Appalachian Gap ("App Gap") and Mad River Valley or browse Stowe's interesting shops, taking in a yoga class or massage.  Along the way, microbrewery stops will include: Lawson's Finest Liquids, Craft Beer Cellar, Prohibition Pig, Rock Art Brewing, Lost Nation Brewing and Vermont Ale House. Featured hotels include the Middlebury Inn, Waitsfield Inn, and Green Mountain Inn.
Rates and Dates: $2299 per person. July 12-17 and July 19-24.
Contact:
(866) 464.8735
trektravel.com
Similar Stories: