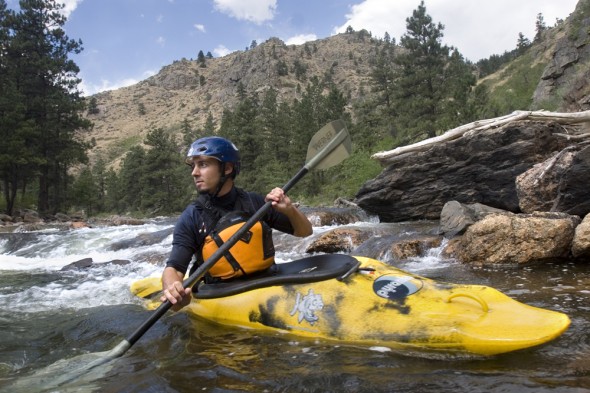 For U.S. vets returning to a rough and tumble American landscape or for anyone who may have some motor disabilities but wants to keep trucking, Colorado is the perfect playground.
A number of centers and associations throughout Colorado have developed adaptive activities through the use of skillfully trained instructors and state-of-the-art equipment that can make most daunting sports comfortable and manageable. From hiking trails and rock climbing, to skiing and snowshoe tours, Colorado offers a variety of year-round activities for disabled persons seeking indoor and outdoor adventures. Following is a sampling of summer and winter activities possible that can stand at the center of a satisfying vacation.
Summer
Hiking in Boulder – Boulder is surrounded by 45,000 acres of natural space dedicated to outdoor recreation, including several areas that meet the Americans with Disabilities Act accessibility guidelines (these include 21 natural sites and 22 trails). To assist with choosing the right trail, Boulder has published a guidebook for people with disabilities featuring descriptions of each location, analysis of difficulty of access, and a fold out color map of each site.
CTRC Camps – Camps around the state, such as the Colorado Therapeutic Riding Center (CTRC) provide the opportunity for children and adults with disabilities to experience riding and grooming horses with the assistance of certified instructors and qualified volunteers. In a fun and safe environment, the camps ensure a memorable learning experience where people with disabilities can accomplish a new skill. CTRC camps offer an All Abilities Summer Camp where children with and without disabilities can learn English and Western instruction as well as participate in group games and horse-related arts.
No Barriers Summit – No Barriers USA, a biennial gathering of modern day assistive technology pioneers, has selected the mountain town of Telluride, Colorado, to host its summer 2013 summit, which will take place August 8 – 11, 2013. The four-day outdoor event embraces the philosophy that the human spirit is powerful enough to surpass all barriers and boundaries. Scientists, inventors, academics, practitioners and people hindered by physical limitations will join forces to challenge what is possible and collaborate on solutions to allow those who are challenged to achieve their wildest dreams.
Rock Climbing with Paradox Sports – Paradox Sports, in partnership with the Boulder Rock Club, has established a bimonthly Front Range Adaptive Climbing Clinic for disabled climbers. The experience takes place in a safe and friendly environment to bring together a community centered on climbing. The clinic takes climbing indoors during the winter and spring and moves outdoors as the summer season begins to provide a variety of climbing locations and conditions.
ASA Summer Program – Durango's Adaptive Sports Association's (ASA) summer program has supported accessibility for the best of Colorado's summer activities for 10 years. From rafting on the Animas River through historical sites to canoeing and kayaking on area lakes and reservoirs, people of all ages and abilities can make their way down waterways to explore and experience the local history. In 2008, the Adaptive Sports Association also introduced several adaptive bikes including adult trikes and tandem trikes to make the trip more accessible for everyone.
NSCD Summer Program – The National Sports Center for the Disabled's (NSCD) summer program takes advantage of all Colorado has to offer. These summer adventures, open to seniors, adults and children, include rafting, kayaking, horseback riding, sailing, fishing, rock climbing and more. Through this program, the NSCD also offers camps for children, teens, families and adults and a Mountain Program to build community around common outdoor interests.
ASC Summer Program – The summer program at the Adaptive Sports Center (ASC) brings a dynamic group of adaptive activities to the Crested Butte area. Activities within the program include downhill mountain biking, cycling, rock climbing, boating, hiking, horseback riding and more. The program uses the natural resources in the area to convert popular outdoor activities into options for all skill levels and abilities while also hosting group outings to bring communities with common interests together.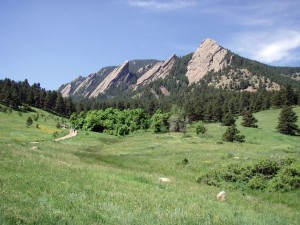 Winter
ASA Winter Program – For 25 years, Durango's Adaptive Sports Association's (ASA) winter program has provided a variety of winter sports with instruction and equipment for people with disabilities. Lessons are typically one-on-one and are offered to people with every type of disability. State-of-the-art equipment and instruction make the winter program one of the best in the region. Instructors are trained to determine the best method for each participant and even use the method of "sit-skiing" to accommodate everyone's trip down the slope.
NSCD Winter Program – The National Sports Center for the Disabled (NSCD) has a dynamic winter program full of a variety of winter sports and activities. With options from alpine and cross-country skiing, to snowboarding and snowshoeing, and even ski biking, the NSCD opens its activities and camps to everyone from seniors to children age five and older. Adding to the variety of the program, the winter program also offers overnight hut trips, moonlight adventures and world-class ski racing. The program provides winter fun for all ages and abilities with unique activities to make for a great learning experience.
ASC Winter Program – Located atop Mt. Crested Butte, the winter program at the Adaptive Sports Center (ASC) uses the great terrain of Colorado to help the disabled of all ages participate in numerous winter activities. With Siblings Camps, Ladies Getaways and Monoski Camps, the ASC provides options for all abilities and interests. The program also offers full and half day ski, Monoski, ski bike and snowboard lessons as well as hut trips and snowshoe outings.
Colorado is a four-season destination for unparalleled adventure and recreational experiences. But it also offers thriving arts scenes, a rich cultural heritage, flavorful cuisine, and 25 renowned ski areas and resorts. The scenic landscape harbors natural hot springs and the headwaters of seven major rivers and lakes, as well as 13 national parks and monuments, and 58 mountain peaks that top 14,000 feet.
Contact:  www.COLORADO.com