Wine lovers are popping corks at festivals, special tastings, wine immersion experiences and tours during month-long celebration across the Golden State. From picking and crushing grapes to events, VIP tours, tastings and concerts, vintners in many of California's 116 diverse winegrowing regions are offering ways for visitors of all wine appreciation levels to enjoy the state's signature beverage.
California is the leading wine and food destination in the U.S., producing 90 percent of the nation's wine and more than 40 percent of its fruits and vegetables. Following are just a few of the food and wine-focused events and activities happening in up and down the California coast this month.
San Francisco. For those short on time to explore the California Wine Trails, there is a one-stop California Wines Road Trip they can take on Sept. 21 at the Wine Institute's official California Wine Month celebration at San Francisco's Ferry Building. Guests can taste more than 100 California wines from 12 regions with artisanal cheeses and cured meats.  Sailing and wine enthusiasts can pair these pastimes at the Napa Valley Wine Lounge at America's Cup Race Park, September 7-21, sampling Napa Valley wines by the glass with light bites while watching the races from Piers 27/29 in San Francisco.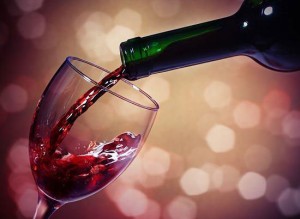 Up in redwood country, Mendocino's Wine Song 2013 Charity Auction & Tasting begins with the Anderson Valley Pinot Noir Celebration on Sept. 6. This is a chance to savor some 25 wineries paired with culinary delights, On Sept. 7 the Winesong Food & Wine Tasting offers guests a lush Mendocino Coast Botanical Gardens setting paired with regional vintages.
Inland Valleys. 
Lodi wine country rolls out the red carpet through September 30 for its second annual LoCA Road Trip Passport. This is an an all-access pass to exclusive events and discounts from over 45 participating wineries. Passport holders can enjoy cycling excursions, vineyard tours, barrel tastings, bottling demonstrations, grape stomps, wine and cheese pairing classes, live music, winemaker dinners and more.
The Madera Vintners Association's California Wine Month Tasting Reception will feature 10 regional wineries offering tastings, plus music and bites from local restaurants on Sept. 21.
Central Coast. Wine and food lovers can head to the California Central Coast for a wine country lifestyle fest Sept. 26-29 called Sunset SAVOR the Central Coast. This event features four days of culinary immersion in San Luis Obispo County, including culinary and outdoor adventure tours, wine and food celebrity seminars, more than 200 regional wine tastings, and evening events at Hearst Castle, Pismo Beach and at Vina Robles winery in Paso Robles.
In the Santa Cruz Mountains, eco-enthusiasts can learn about organic and sustainable winegrowing practices at special tastings, picnics and tours at the Organic Wine Trail of the Santa Cruz Mountains during several weekends throughout the month.
Southern California. 
Visitors can enjoy California wines at CRUSH: Temecula Valley 4th Annual Wine & Culinary Showcase, a multi-winery harvest festival with wine, food and live music on Sept.14.  A SIP Temecula passport can be purchased for savings at various wineries during September.
Further south in San Diego County is the 3rd Annual Rancho Bernardo Historical Society Tasting Festival on Sept. 22, where local wines, beer, food, art and music converge.
For full details on activities, go to: www.discovercaliforniawines.com.
More articles on California Wine Country:
Napa Fest Brings the Punch and Packages