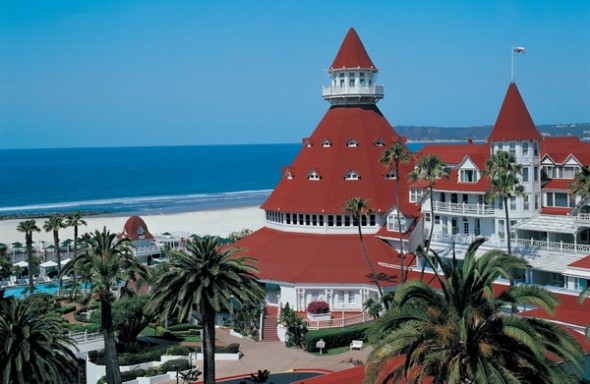 When it comes to finding the best beaches, if you are a romancing couple, do not read on. If you are a family looking for the best beaches to bring the family for a lingering vacation or a long hot summer day, a recent survey from the first week of June* has you covered.
In its annual review of the most family-friendly beaches in the U.S. Family Vacation Critic (an online family travel planning guide), found that nearly half of all families surveyed reported the most important factor in choosing the best beaches to visit with kids is the cleanliness of the beach and its waters. The second most important factor is safe waters with a lifeguard on duty, followed closely by accommodations within walking distance.
"Families want to know the beaches they're visiting are safe for their kids – they're looking for clean beaches to play on, and safe waters for young swimmers," says Lissa Poirot, executive editor of Family Vacation Critic. "At the same time, convenience also plays a big role in the decision-making process – over a third of respondents said that they look for beaches that are close to where they're staying and have nearby facilities and entertainment options."
With those factors in mind, the following beaches are deemed to be the 10 best beaches for families.
Beach Haven – Beach Haven, NJ
Bethany Beach – Bethany Beach, DE
Coquina Beach – Nags Head, NC
Coronado Central Beach – Coronado, CA
Fort De Soto Park – St. Petersburg, FL
Poipu Beach Park – Koloa, HI
Sand Harbor Beach – Incline Village, NV
Siesta Beach – Siesta Key, FL
Skaket Beach – Orleans, MA
Stewart Beach – Galveston Island, TX
Click here for a full review of each of the best beaches,
* Family Vacation Critic surveyed its readers from June 5-10, 2013. Question: What's most important when choosing a beach to visit with your kids?
 Cleanliness of the beach/water: 48%
. Safe waters and lifeguards on duty: 18%
Accommodations within walking distance: 16%. 
Nearby entertainment and restaurants for a break from the beach: 8%
. Public restrooms within a close walk: 5%
An easily accessible parking lot, close to the beach: 5%
. Total Votes: 1,022