Angling for Auld Lang Syne
There is a time and place for fishing in everyone's life and for many, that ideal place could be the River Tweed Fishing Lodge, a historic home on a private estate on the banks of the River Tweed. Located less than an hour from Edinburgh International Airport, the property is offering a seven-night/six-day fishing experience or a four-night/three-day fishing package. Fishing is complemented with tours, heritage, scenery, outdoor activities and warm Scottish hospitality.
Included:
• All fishing permits for a portfolio of fishing locations including the River Tweed on the door step and a private pike lake 30 minutes drive away
• Premium Orvis fishing tackle and breathable chest waders
• Professional photography and link to Dropbox
• Dedicated and experienced professional guides
• Accommodation in a historic gems property with large en-suite rooms
• Breakfasts, packed lunches and dinners (wine and a welcome dram)
• All transport including transfers to/from Edinburgh Airport – hire and reward insurance
• Whisky tasting, family ancestry and other tour options for fishing and non fishing guests
Rates: Starting at $3,250 per person for three days, four nights ($5,750 for seven nights). Accompanying non-anglers, $1,750 to $3,250. *commissionable rate of 15%.
Contact:
(800) 972-0408
www.albagamefishing.com

Fishing Adventures in Belize
Frontiers International Travel has a six-day eco-tour and fishing the river package in Belize. Guests will chase tarpon, permit and bonefish from The Belize River Lodge on the banks of the Belize Olde River, some 3.5 miles from the entrance into the Caribbean Sea. For non-fishers, there are guided excursions, such as snorkeling, birding, zip lining, cave tubing and visiting Mayan ruins.
The lodge was the first fishing lodge built in Belize and sleeps 16 with eight double rooms each with private bathroom. Meals are prepared in Belizean-Creole tradition. Tours to Mayan ruins, Belize City or The Belize Zoo, and snorkeling Belize's Barrier Reef are great ways to diversify this six-day venture.
Dates: May 6-13, 2017
Rates: $4,375 per person double
Contact:
(800) 245-1950
www.frontierstravel.com/belize-river-lodge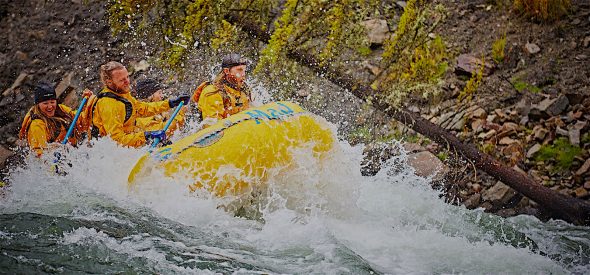 Chasing White Caps and Celestial Moments in Wyoming
Adventure seekers can take a wild ride while chasing the total eclipse of the sun in Jackson Hole, Wyoming this summer. Top-rated river outfitter Mad River Boat Trips offers this lifetime chance on Wyoming's wild and scenic Snake River on Monday, Aug. 21, 2017. On that day, the moon's umbral shadow will pass over the United States, with Jackson Hole lying directly in the path. The sun will become completely covered as the moon passes between Earth and the sun.
The "Solar Eclipse Special" consists of an 8-mile ride down the Snake River's eight sets of rapids, ranging from class I to class III. Whitewater rafting guides share information about the history of the area as well as its native flora and fauna. While on the trip, guests might see river otters, osprey and bald eagles, as well as mountain goat, mule deer, elk or even a grizzly or black bear. Along the way, guests on this trip will stop for a lunch at Blind Canyon campsite, which is accessible only via the river. The solar eclipse viewing will take place at the Blind Canyon campsite, where the trip will make a two-hour stop for full viewing possibilities.
Both 8-person and 16-person rafts are available for this special excursion; This specialty trip is all inclusive with transportation to and from the river, wetsuits and booties (when requested), guide gratuity, all taxes and fees, a riverside meal and special solar eclipse viewing glasses.
Rates: $323.80 per person on the 8-person raft; $299.80 on a 16-person raft.
Contact:
(800) 458-7238
www.Mad-River.com

Eco-Friendly Family Getaway Package at LaPlaya
LaPlaya Beach & Golf Resort, a Noble House Resort located on the Naples beachfront, welcomes the return of its annual Sea Turtle Suite package to celebrate the beginning of the 2017 nesting season for loggerhead sea turtles on the beaches of Southwest Florida.
The two-night Sea Turtle Suite package features luxurious accommodations, dining at the resort's BALEEN restaurant, and the opportunity to adopt a sea turtle, as well as a visit to the Conservancy of Southwest Florida, where guests can learn about the importance of the center's resources and understand the role it plays in protecting the region.
Dates: Guests can book now for the nesting, which takes place between May and October 2017.
Rates: The Sea Turtle Suite package is available starting at $2,400 for two adults and two children, including resort fees and valet parking.
Contact:
(800) 237-6883
http://www.laplayaresort.com/luxury-florida-resort-package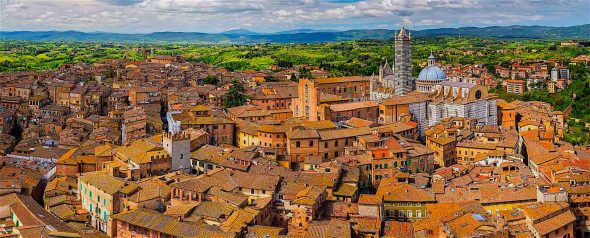 Chianti and Castles in Italy
Perillo's ItalyVacations' new 8-Day Italian Riviera & Lake Como package divides time between the picturesque Italian Riviera villages of Santa Margherita Ligure, Portofino and San Fruttuoso and the iconic paradise of Lake Como.
The package includes accommodations and internal transfers. Guests may explore both waterfronts at their leisure, and may choose to add on optional activities, such as side trips to Cinque Terre or Lake Lugano (for an additional fee).
Rates: starting at $1,483 per person, double, (land only). An additional package for those who prefer to spend their time "under the Tuscan sun" is the 9-Day Tuscan Castle Stay itinerary, which bases guests at Montegufoni Castle in the famous Chianti wine region of Tuscany and includes car rental so they may explore nearby cities of Florence, Siena, Pisa, San Gimignano and more at their leisure.
Rates: starting at $539 per person, double, (land only).
Contact:
(800) 482-5925
www.italyvacations.com
Related Stories: