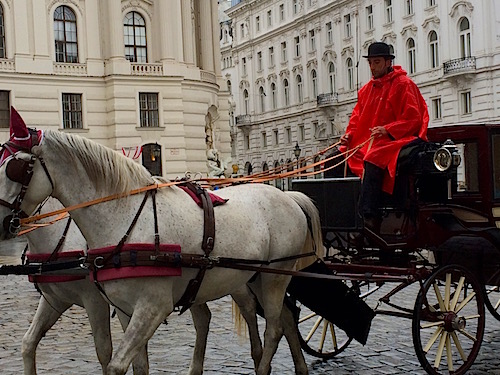 Vienna, once the focus city of an empire, is now a glorious walkable confection on the edge of the Danube. It sparkles like a Klimt portrait in the light of day and unfolds with layer cake museums and palaces, comely corner coffee bistros and cobbled pedestrian corridors passing historic hidden alleyways. It is a city that is knowable and welcomes travelers curious enough and cultured enough to give the city a spin.
Many travelers come this way through floats along the Danube on such lines as Avalon Waterways. Vienna is a major port for river cruise vessels and they moor an easy couple of kilometers from Wein Zentru, or city Center, easily walkable for hoofers or just a block or two from a major metro stop.
Eventually, visitors make their way to the Ringstrasse, a grand boulevard around this intelligent metropolis that encircles the monument-filled First District that is ground zero for a delightful time of discovery in Vienna and a sublime entry into life in Austria.
Kunsthistorisches Museum: If you only see one museum, see this one. Also referred to as the Museum of Fine Arts and recognized across the plaza by its octagonal dome, this circa 1891 masterpiece houses the World's largest collection of Pieter Brueghel the Elder. Also to be seen are precious works by Durer, Caravaggio, Raphael and Rubens and the Cellini Salt Cellar sculpture that was stolen in 2003 and recovered in 2006, in a box buried in a forest in rural Austria. The museum has an ornate café under the dome where chocolate torts and rich Viennese coffee are the calling. One can almost see Freud there at a small table, penning notes in pensive observation near a window of filtered light.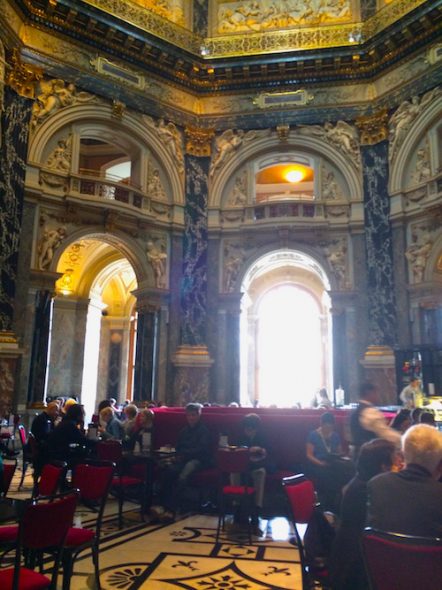 Leopold Museum: If you have only an hour, you can see all the works by Gustav Klimt you would ever want to take in. If you have more time, explore the works of Egon Schiele, a major force in his short life during the turn of the 20th century. A student of Klimt and a mad genius his own right, prolific body of works are mostly contained in this venue and present haunting portraits and desperate moments of his time before his death at 28 in 1918 of the Spanish flu.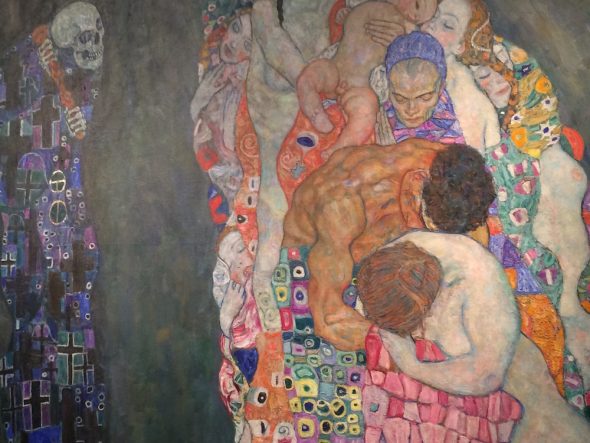 Hofburg Palace: The seat of the Austrian empire is a must for anyone who wants to understand how power was brokered and Europe became great over the past 300 years. The palace includes a variety of museums such as the Imperial Treasury Vienna or the Neue Burg galleries, a bounty of prestigious collection within this veritable city within a city.
The Spanish Riding School: Also housed in the palace is the Spanish Riding School a renowned institution that has been part of Vienna's rich culture since 1565. The Lipizzan horses are trained there and perform their haute école equestrian skills to audiences in the Hofburg Palace as they have been doing since the rise of the empire inside the same baroque riding hall illuminated by candlelight (or its current low-voltage equivalent). A tour of the stables reveals unusual back-stories of the white stallions. They are dark at birth and become white in adolescents. Their DNA traces back to only eight stallions foaled in turning the late 1700s.
Jewish Museum: This is an important take in for visitors to Austria as it is one of the few places that openly discusses what happened in Vienna and Austria during the Holocaust. As Vienna was one of the more liberal cities in Europe to welcome Jews and give them access to city life, culture and schooling before the advent of the Nazis, the stories found here are important in reviewing modern western history and the foundation of science and philosophy in current western thinking.
Naschmarkt: For dining, sampling, seeing, buying, best to browse like a native at the Nascmarkt. The name comes from the German word for "snack." And snack you will – on gourmet chocolates and "contraband" cheeses, Turkish delights, exotic kabobs, sausages and schnitzels, whatever the appetite it can be quenched along the 1.5 kilometer pedestrian corridor of food and fruit stalls, coffee shops, specialty shops and flea markets in this city center location.
Mariahilfer Strasse: Shoppers will want to head to Mariahilfer Strasse, a mile of breezy, ambient shopping along a pedestrian byway in the center of Vienna. Find lively street cafes, impromptu music performances, fine shops selling hats, souvenirs, clothing, notions and action wear and precious hidden basement cafes where you will think you have time traveled back to the 19th century. The boulevard leads to museums and markets and galleries that are all part of the to-be-done list on a visit to Vienna. Find all the best hotels in this area and delivering on the promise when it comes to reinventing the grandeur that was (and still is) Vienna.
Hotel Imperial is where you go if you want to be treated like prince that you are. There is nothing for commoners here you go for the pomp, the circumstance and the chance to live like Prince of Württemberg did in the mid 1800s. It was turned into a hotel in 1873 and has not looked back.
Hotel Bristol is another oeuvre of the day: built in 1892 it overlooks the Vienna Opera House and has been the preferred non-palace stay of royalty since 1892. If you can, check out the Prince of Wales suite, once the residence of Prince Edward VIII. Other rooms, in typical Euro style, are tight but ornate. Hotel Bristol is a member of the Starwood Luxury Hotel Collection.
Ritz-Carlton Vienna is new by all standards as it opened in 2012 and its baroque and gothic influences can be found throughout, including the new Atmosphere Rooftop Bar & Lounge overlooking the city. Rooms are tasteful and traditional with city and courtyard views and spacious layouts that start at 409 square feet for a deluxe room. There is a steakhouse onsite as well as casual dining and two bars. The spa offers fitness classes and an18-meter pool, the longest in Vienna, with underwater music.
For mid-range, consider the new Park Hyatt on the site of a former bank just off the tony Kohlmarkt shopping street. Or the NH Wien City off Mariahilfer Strasse.
Tip: Quick trips to Vienna can be greatly aided by the purchase of a Vienna Pass with discounts to attractions, transportation and tour options, plus the beat-the-line benefits come in handy. Rates vary but a Day Pass usually starts at 53.10€ ($59).