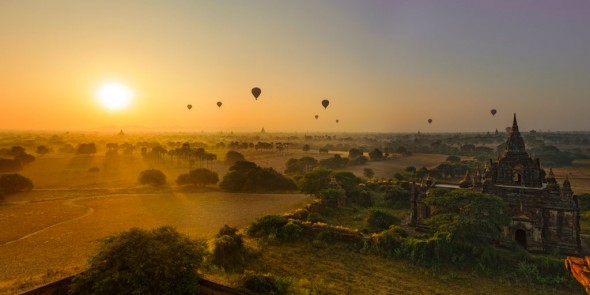 New Myanmar Cruise Celebrates Myanmar's New Openness
On the heels of Myanmar's first openly contested national election in 25 years, travelers are returning to the mysterious South Asian country to experience the beauty and the new history. Complementing this occasion is The Strand Cruise, which announced sailings for January to March 2016 as well as Christmas season voyages between Bagan and Mandalay, is offering a two-for-one promotion for the holiday sailings that allows each passenger booking at published rates the opportunity to be accompanied by a companion sharing the same cabin on a complimentary basis.
The two festive maiden voyage departures are scheduled for 22 and 29 December, 2015. They will follow The Strand Cruise's regular four-night itinerary on the Irrawaddy River between Bagan and Mandalay, and will include Golden Age of The Strand Christmas Day gala dinner or New Year's Eve party for the 54 guests aboard.
Following its two maiden voyages, the ship will commence its regular schedule starting January 4, 2016 with three-night sailings from Mandalay to Bagan departing every Friday and four-night sailings between Bagan and Mandalay departing every Monday.
Itineraries allow more time for relaxation on board, with the ship moving regularly and using exclusive private moorings close to landmarks, allowing more time for tours and cruising on the river, while reducing the necessity to travel by road.
Rates: Sailings through March 2016 receive a 20% off the high season rate. Thus, the three-night journey between Mandalay and Bagan will be from $2,592 per person based on double occupancy (usually from $3,240), and the four-night journey between Bagan and Mandalay will be from $2,874 (usually from $3,592) per person based on double occupancy.
Rates include all excursions and activities as described in the set itinerary, three meals during full sailing days, breakfast on day of disembarkation, soft drinks & local beer, house wine during meals, port charges, English speaking guides (alternative language guides can be provided on request subject to availability), satellite WI-FI in all cabins and public areas and complimentary international daily newspapers available on guest's digital tablets. Passengers booking one of the two Strand Suites will have added extras included in their rate, including a one-hour spa treatment of their choice, a night at The Strand Hotel pre- or post- cruise and private airport transfers between The Strand Cruise and the airport.
The Strand Cruise Company is based In Bangkok, Thailand
Contact:
[email protected]
www.thestrandcruise.com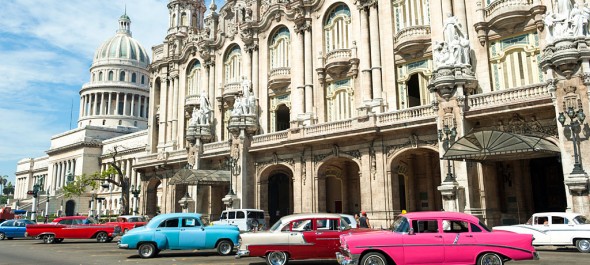 Cuba to Yourself with New A&K Signature Journey
Cuba as it currently is and was is now available with all the luxury elements and intimacies travelers hope for, through Abercrombie & Kent's first private journey, Signature Cuba: A Private People to People Journey. On this 7-day privately guided itinerary, the traveler and chosen travel companions get a dedicated A&K Program Director and local guides who reveal the spirit of this island nation through meaningful interactions and people-to-people connections.
This means seeing the Havana only a long-time resident would know. Guests explore the city by foot with a local architect. They dine at a paladar (family-run restaurant) where the owners share their passion for Cuban cuisine and discuss what is involved in running a private business in Cuba – an opportunity that, historically, was all but unheard of. They visit renowned Cuban painter and ceramicist anf take neighborhood walks followed by  heady discussions about contemporary Cuban culture.
Rates: Land arrangements for 7 days start6 from $10,795 per person for two, $8,295 for four guests from $8,295 and $6,995 per person for six guests.
Contact:
(800) 554-7094
www.abercrombiekent.com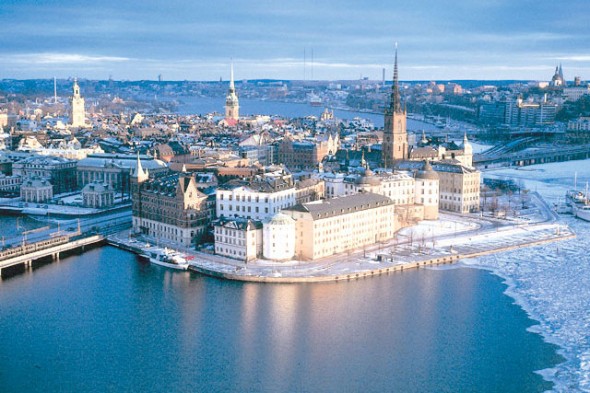 Deep Discounts on Eurail Passes
As the popularity of traveling in the off-peak travel season increases international travelers can catch the benefits of traveling throughout Europe once the summer crowds have gone. Travelers can also take advantage of reduced airfares to Europe, cheaper accommodation rates, and shorter queues for popular attractions
Eurail is offering customers 20 percent off the regular price of Eurail Global and Select Passes, and one free extra travel day for travelers who purchase a Eurail Regional or One Country Pass. The discount runs for the full suite of Eurail Pass types, the promotional Passes are available until the end of the year.
During the cooler months, Europe still has plenty to offer with traditional markets, winter festivals, snow sports and unique cultural exhibitions all in full swing. Eurail Pass holders in search of warmer temperatures can still opt to head south towards the Mediterranean coastline or Greek Islands.
Customers who purchase a Eurail Global or Select Pass at the special reduced rate before the end of 2015 can travel in Europe up until April 1, 2016. Eurail Global Passes are valid for travel in 28 European countries and give international guests the freedom and flexibility to create their own journey. Eurail Select, Regional and One Country Passes provide options for travellers simply looking to explore between one and four Eurail participating countries in more depth.
Contact:
www.eurailgroup.org/eurail-vendors
www.interrail.eu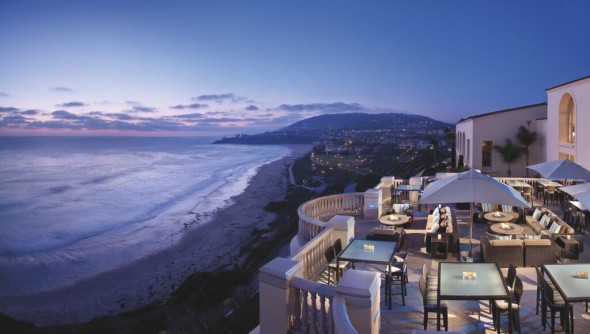 SoCal Christmas at The Ritz-Carlton, Laguna Niguel
The Ritz-Carlton, Laguna Niguel offers special experiences and activities for a perfect holiday stay-cation or outing with the family. From Storytelling with Santa and Holiday Tea to the Tree Lighting Celebration and Spectacular Gingerbread Display, there is plenty on for Christmas this season.
Throughout the season, guests will be lured in by the scent of the Spectacular Gingerbread Display and this year's theme is Santa's Ultimate Beach Star-cation. Guests will delight in seeing Santa and his merry elves celebrate the holiday season like celebrities on a star-cation. The display takes more than 400 hours to create and includes fresh-baked gingerbread and a dazzling array of candy, crackers, sweets and assorted pastries all 100 percent edible.
Dog lovers can bring their pets to the Yappy Howl-iday Celebration on Sunday, December 6 from 11 a.m. to 2 p.m. This gathering of canines and their companions includes time with the "Big Dog" himself – Santa Claus. Guests are asked to bring unopened canned or dry dog food to be donated to local pets in need.
Guests can enjoy a relaxing afternoon with Holiday Tea and breathtaking ocean views. It happens Monday through Thursday through December 18. Seating is available from 2 to 2:30 p.m. Holiday Tea is $72 per person.
Children will delight in Holiday Story Telling, offered Fridays and Saturdays in Deember through December 19 from 5 to 6 p.m. This complimentary event includes a special appearance by Santa.  Children are asked to bring a new children's book to be donated to Miracles for Kids in support of the Baskets of Miracles holiday campaign.
Package and Rates:
The resort's Inspirations of the Season includes:
Overnight Pool/Garden View Accommodations
A Holiday Amenity
Breakfast for two in Raya, The Market Place or In-Room Dining
Resort Fee and Overnight Valet Parking
Inspirations of the Season is valid through January 4, 2016 with rates starting at $549 per night.
Contact:
(949) 240-2000
www.ritzcarlton.com/lagunaHolidays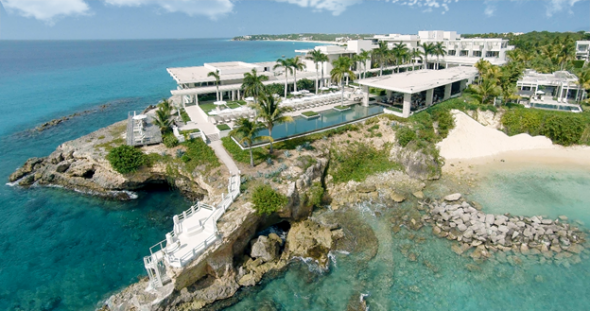 Viceroy Anguilla Brings Warmth and Travel Deals
Book now for an escape in the upcoming snow season. Viceroy Anguilla, a luxury Caribbean destination resort that caters to families and couples, has just released a new offer that is prime for winter travel.
One More Night, Complimentary Fifth Night:
Stay four nights and receive a fifth night free
Complimentary breakfast for two
Book by November 30 and receive a $200 resort credit to use at the spa, restaurants, or lounges
Dates and Rates: The package is available to book now for travel from January 6 – April 30, 2016.  Rates start at $860 per night.
Contact:
(264) 497-7000
www.viceroyhotelsandresorts.com/en/anguilla
Similar Stories: