From family-friendly beach getaways to adventurous voyages into little explored places, Cruise Lines International Association (CLIA), has tabbed the top five destinations for summer 2017 travel as cruise lines expand itineraries and get ever more creative with shorexes.
Havana History: A sought-after and recently attainable destination, Cuba offers historic beauty, culture, and music like almost nowhere else. Cuba is a hot summer destination as travelers to the Caribbean's largest island can learn to dance to live salsa at the famous Cabaret Tropicana Night Club, puff cigars, view famous Spanish-inspired architecture, and visit eclectic museums and art galleries. Many lines offer shore excursions like checking out UNESCO World Heritage Sites like Cienfuegos or Trinidad and touring "the place untouched by time," the Malecón, in a vintage car.
Gorgeous Galapagos: The dynamic Galapagos Islands are a destination unlike any other teeming with diverse wildlife — that Charles Darwin famously studied — and lush greenery, perfect for the modern explorer. Cruisers who visit these famous islands are engulfed in nature, with chances to photograph unique species that inhabit this archipelago both on land and sea and explore the landscape of this living museum of natural history. From excursions including catamaran tours and snorkeling to hiking and photography, the Galapagos Islands are a top destination for nature-lovers.
Adventure Passage: A wintery destination in the heart of summer may also prove to be the most exotic. The Northwest Passage is perfect for travelers looking to find polar adventure in the warm summer months and beyond. Passage cruises lend themselves to bird watching, kayaking, and polar bear sightings while sailing this famed passage that connects the Pacific and Atlantic Oceans. Cruisers on many Northwest Passage-bound ships can follow in the footsteps of icy explorers sailing to pockets of the Earth like Pond Inlet above the Arctic Circle in Nunavut, Canada where there may be a once-in-a-lifetime narwhal sighting.
Ever Africa: Travelers to Africa can bask in the urban beauty and shopping that Cape Town has to offer, take part in stunning safaris in the savannah, check out the famous Victoria & Alfred Waterfront, and immerse in storied culture. Excursions on Africa-bound cruise ships may even include game drives that reveal leopards and elephants as well as trips to Manibia's famous dunes and tastings of Africa's famously varied cuisine.
Diver's Dreams: Cruise travelers with the tropical paradise of Belize on the itinerary will be surrounded by beach beauty and ancient culture as well as some of the most famed diving spots in the world. This coastal spot offers nearly unbroken lines of reefs and cayes that make for excellent diving views, as well as a high concentration of ancient Mayan ruins to explore. Cruisers can take part in excursions both onshore and off with hikes through lowland jungles full of impressive wildlife and crystalline rivers, snorkeling off of silk-sand beaches, and mountain biking through vast rainforests.
More suggestions: Cruising.org/cruise-vacationer/cruise-travel-guide/clia-agent-finder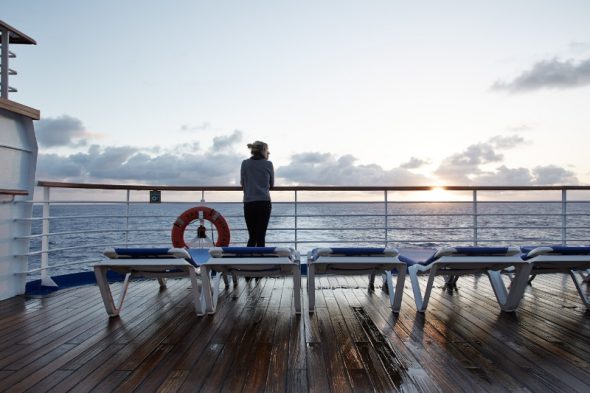 Best Cruise Booking Windows
According to Cruisewatch.com, innovative next-generation cruise search engine the best time to get cruise discounts is100 days before departure, when the discount period starts. BUT: For some cruise lines, early birds get the best cruise deals.
According to this study, based on more than 4,000,000 data points, there are many factors at play when it comes to price: The cruise line, the actual cruise, and the time you book.
For 56% of cruises, booking within 100 days of departure brought the best prices. For 19% booking early was the best option. Only 25% of cruises were found to have their best price between these two times. 
There are surprisingly big differences between the pricing strategies of the different cruise lines. Crystal Cruises and Disney are almost never at their cheapest during the last 100 days before departure.
However, Royal Caribbean, Princess and Celebrity all usually have their best deals within the last 100 days.
Some companies offer their best prices just 50 days before departure. If your nerves can take it you can get some great deals. These companies include Costa, Norwegian, Holland America and Windstar, according to the study. Finally, there are the companies that offer the best prices somewhere in the middle of these time frames. These include Crystal Cruises, MSC, Seadream and Oceania.